Woven deep within each of us is the fabric of our childhood memories. These days much of the sociology from then is in stark contrast to the 'norms' of today.
If you'd like to pause for a few moments from today's norms, you're invited to take a nostalgic ride on the way back machine to those days of yesteryear. Hi, Ho Silver away…..
Foundation of Family
For most (admittedly not for all), the family unit centered around a traditional mom and dad. Mom was at home while Dad worked.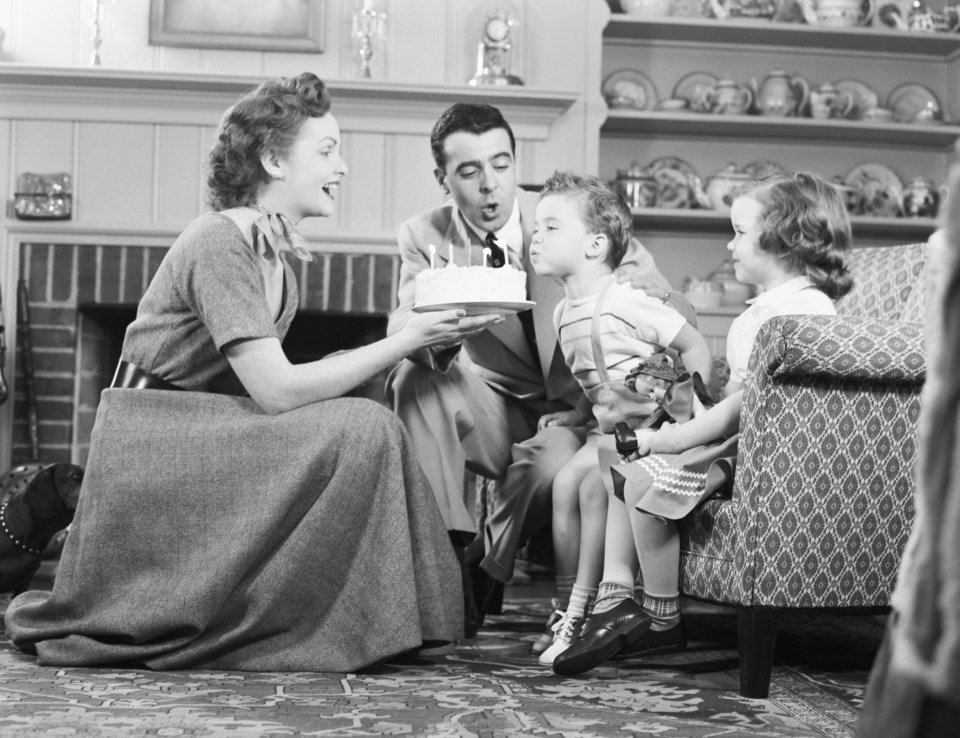 Mom generally guided us in our daily routine. For example, each morning, she gave us a good breakfast, helped us get dressed, packed a nice lunch in our Howdy Doody or Barbie lunch pale and got us off to school on time. At night before bed, she made sure we said our prayers.
During school, we began the day by saluting the flag. We were educated in multiple subjects, including our country's history. We listened to our teacher and obliged with appropriate respect, and we were unapologetically patriotic. We were taught how to think, not what to think.
Some of our schoolmates became lifelong friends.
Getting good grades was important. If we didn't, we might get grounded. If we did do well, we might get a reward. Our parents took us to Parent Teachers conferences, and many of them participated in PTA meetings.
Occasionally the school would have a cakewalk. We'd jump up and down with excitement if we landed on the right square!
After school, some of us walked home together. We even stayed at each other's house for a while watching Brother Buzz, Captain Satellite, or the Mickey Mouse Club while snacking on a Hostess cupcake and a glass of milk. Oh boy!
Evenings
When dad arrived home from work, we gathered around the table to enjoy a meal prepared by mom. We talked about what we did during the day. After dinner, mom made sure we tackled our homework.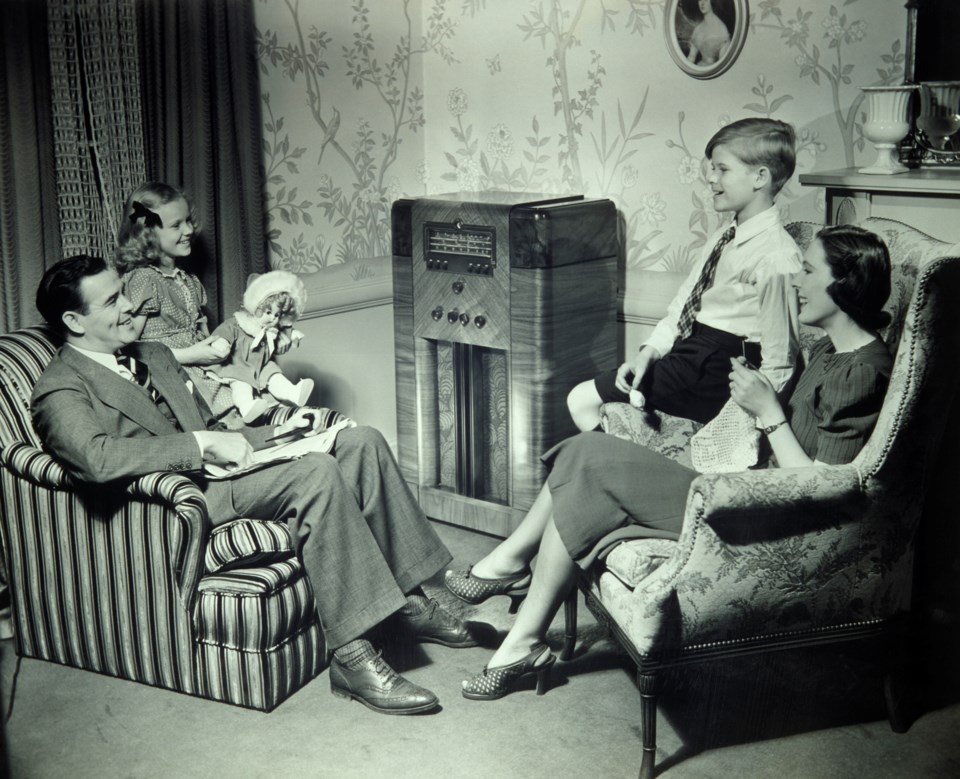 Once done, if we had a TV, we would watch shows like Leave it to Beaver, Donna Reed, Make Room for Daddy, Ozzy and Harriet, Wagon Train, and more. Occasionally we'd watch TV eating a Swanson TV dinner instead of a home-cooked meal.
Some of us would play 45rpm records on our Decca record player or talk on the phone. Still, others would listen to their favorite DJ on the radio.
Now and then, mom and dad would go out at night, leaving us with a sitter. Yuk! Although some of them allowed us to get away with things mom and dad wouldn't. That was cool!
We Knew Each Other
Many of us lived in homes that had front and back yards. Every family in the neighborhood knew one another. We borrowed sugar, milk or butter from each other. We chatted from our yards as we watered the plants or lawns. We all watched out for each other, and if something suspicious happened, we'd help one another.
Birthday parties always included the neighborhood kids, and we played games like Pin the Tail on the Donkey or others.
Neighborhood fun included hopscotch, jump rope, hide 'n seek, riding flexy's or homemade boxcars. We'd ride our Schwinn bicycles, sometimes with playing cards clipped on the spokes with close pins that made a flapping sound. Neat stuff!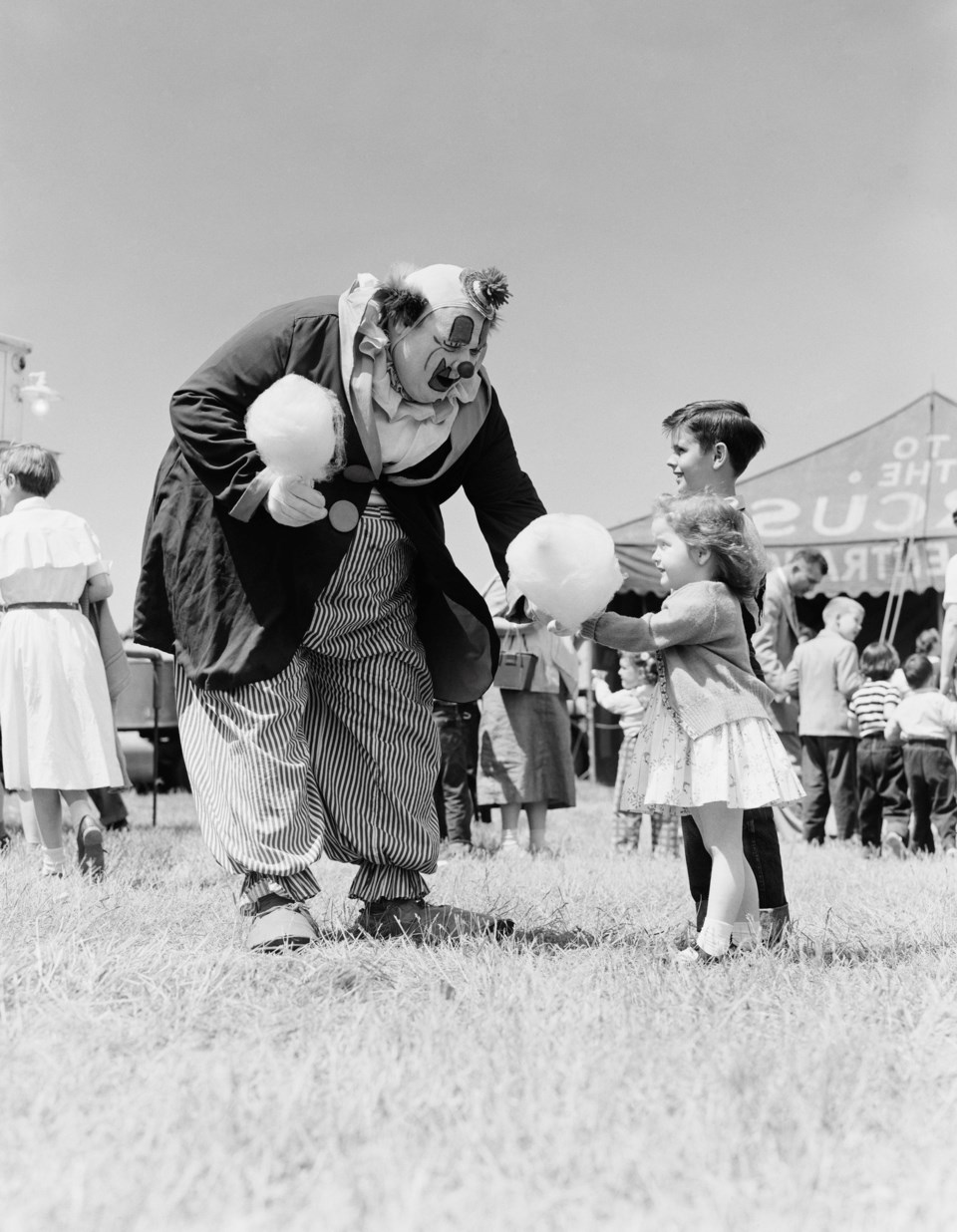 On the weekends, mom and dad might take us to the drive-in movie. We'd fill up on popcorn, juju beans, licorice and other junk foods. Yum!
We'd go to the Fox Theater on Friday and Saturday night or matinees on Saturday afternoon, where we gave the ushers a hard time. Some of us experienced our very first kiss at the movie theater! A lasting memory!!
Others went to the Redwood Roller Rink and rolled around while the day's top hits were blaring over the speaker system. Lots of smooching going on there as well.
Occasionally there might be a family game night where we'd play Candyland, Chutes and Ladders, or Monopoly. Oh man, how fun it was to have a hotel on Park Place and take someone's money!
As we grew older, many of us went to Redwood Bowl, Mel's Bowl or Woodside Bowl.
Saturday mornings, we were glued to cartoons, like Mighty Mouse, Looney Tunes, or other shows like Roy Rogers, Hopalong Cassidy, the Lone Ranger, Sky King or others.
Some of us did chores around the house on Saturday and earned an allowance of 50 cents or a whole dollar! Others sold lemonade for pennies per cup. As we grew, some of us got paper routes delivering the Redwood City Tribune.
Guys would join the Cub or Boy Scouts while girls joined Brownies or Girl Scouts. These groups taught us many handy things along with how to be responsible.
If we lost a tooth, we'd place it under our pillow at night, and while asleep, the tooth fairy replaced it with money!!
Special treats consisted of a day at the beach in Half Moon Bay, a family picnic at Flood Park, woodsy Huddart Park, or even Searsville Lake. Maybe we might enjoy the traveling carnival when it came to town. We'd have cotton candy, corn dogs and Slurpees. We'd toss dimes and take home what they landed in, such as ashtrays, cups, or glasses. Some of us would throw baseballs at metal milk bottles to win a stuffed animal. Couples rode the Ferris wheel and smooched with our favorite heartthrob.
We knew the milkman, the postman, the gardener, the ice cream truck driver, and the bread truck driver by name. When we went to the grocery store, we knew the checker and the manager by name. Our doctor and dentist knew our whole family.
Many of us went to worship services on Saturday if we were Jewish or on Sunday if we were Christian. Our family took part in events the temple or church hosted.
Life was stable and safe.
Some reading this may think it's pure fantasy compared to the transformed Redwood City of today vs. the one we grew up in. Some may think this look back is through rose-colored glasses. However, for most of us post WWll boomers, this is how life was.
Who longs for those simple, innocent days of yesteryear….?
Sadly, this brief interlude has concluded, and we now return to your regularly scheduled program.
Everything else is just history
Some of the photos used in this blog are courtesy of the Local History Room, Redwood City's best-kept secret. The Local History Collection covers all aspects of Redwood City's development, from the 1850s to the present day, with particular emphasis on businesses, public schools, civic organizations, city agencies, and early family histories. The Local History Room is not affiliated with the Redwood City Public Library, but it is inside it.