Dale Avenue is near where San Carlos Avenue intersects with Alameda de las Pulgas. On this heavily wooded street is a place with historical significance. The address is 125 Dale Avenue. What's noteworthy about it, you ask?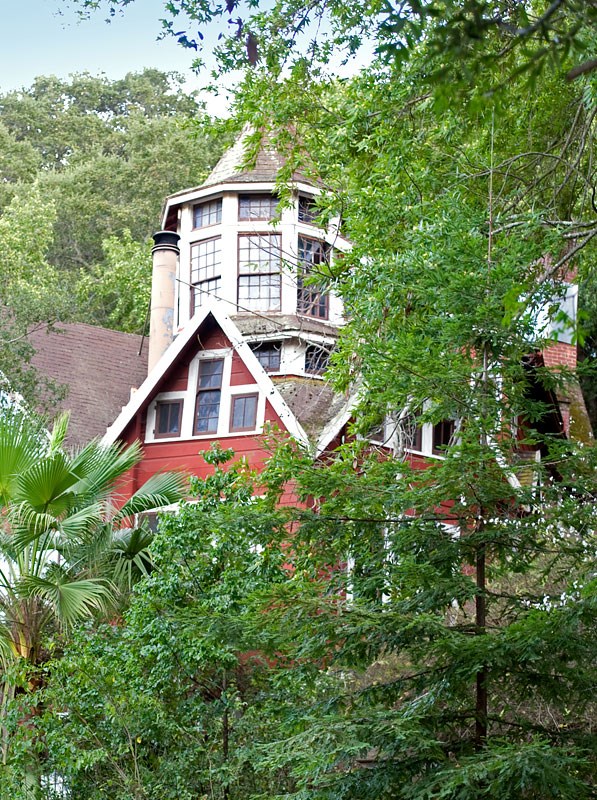 It was built in 1872 by Nathanial Brittan, the son of John Wesley Brittan, a successful hardware store owner and merchant, who made his fortune during the Gold Rush era. The Brittan namesake is one of the most well-known in San Carlos.
The property was part of a sizable 3,000 purchase by John Wesley from Rancho de las Pulgas in San Carlos. He named it Brittan Ranch.
When he died in 1872, his son Nathanial inherited a large portion of the land.
Nathanial made a name for himself when he became the co-founder of San Francisco's Bohemian Club, which includes a 2,700-acre private location north of San Francisco in Sonoma County known as Bohemian Grove. The organization also has a clubhouse in San Francisco.
Members of this private group are the elite from politics, the arts, business and other realms of society. Past members include several U.S. Presidents, William Randolph Hearst, Joseph Coors, Tennessee Ernie Ford, David Packard, Ronald Regan, Arnold Schwarzenegger, and many more.
Many serious meetings took place there, including one in 1942, which was part of the Manhattan Project that ultimately led to the manufacture of the first atomic bomb.
The Grove also hosted plenty of outright parties, some of which became known for being quite wild.
Brittan, who lived in San Carlos just one-half block away, wanted to establish 125 Dale Avenue as the gathering place and hunting lodge for his fellow club members. He had hoped the lodge would become the club's main facility.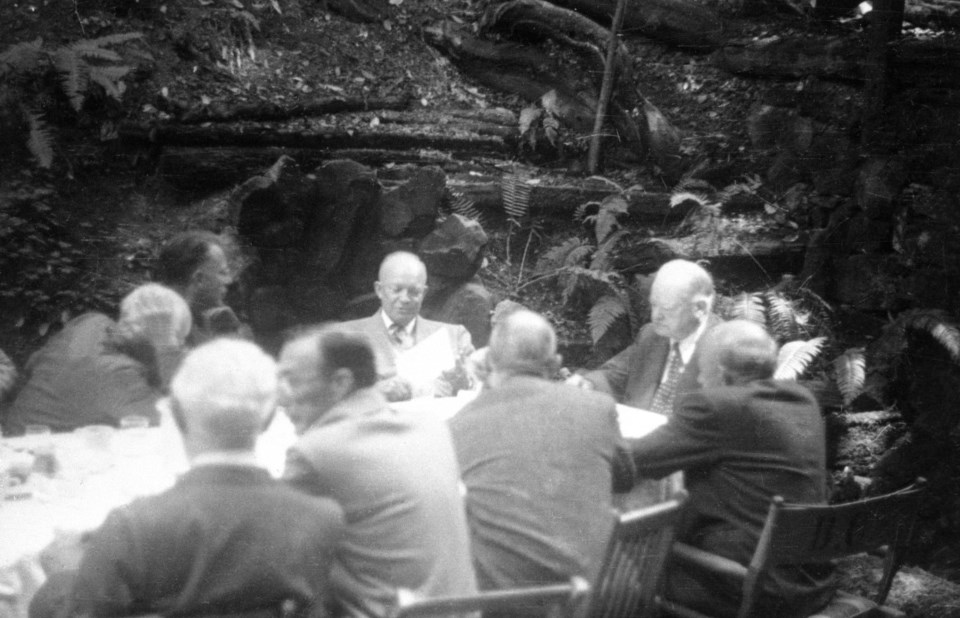 Alas, Sonoma County would become its playground while the urban headquarters became San Francisco for this exclusive society of elites. Annual gatherings continue to take place today.
The house in San Carlos, which is privately owned, was placed on the National Registry of Historic Places in 1994.
Everything else is just history
Some of the photos used in this blog are courtesy of the Local History Room, Redwood City's best-kept secret. The Local History Collection covers all aspects of Redwood City's development, from the 1850s to the present day, with particular emphasis on businesses, public schools, civic organizations, city agencies, and early family histories. The Local History Room is not affiliated with the Redwood City Public Library, but it is inside it.