Heading up San Carlos Avenue just past the intersection with Alameda de las Pulgus is Phelps Road. Like other streets named after someone, such is the case here.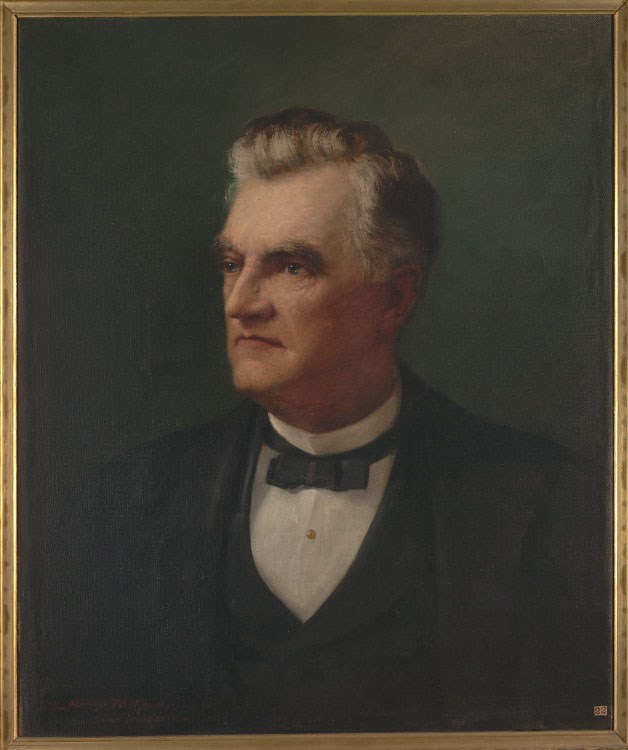 Timothy Guy Phelps was born and raised in New York. However, like so many others, when the gold rush hit, he decided to come west to seek his fortune.
Initially, he settled in Tuolumne County and pursued gold mining. However, it did not 'pan' out for him. So he moved to San Francisco, where he opened a mercantile business in 1850. Not long after, he purchased 3,500 acres of land from the Rancho de las Pulgas in San Carlos. He farmed the land and, soon after that, decided to make San Carlos his home.
Being someone who favored responsibility, he got involved in a local vigilance committee to uphold the law. He co-founded the local Republican party and ran for public office, where he was elected to the State Assembly in 1855 as the first Republican from San Francisco and San Mateo Counties. He was a critical factor in the establishment of San Mateo County.
He ran for governor but was defeated by Leland Stanford.
In 1861, he was elected to Congress, where is served for two years. During this time, he was an advisor to President Lincoln.
During this period, he helped form the San Francisco-San Jose Railroad Company. Phelps gave permission for the route to use his land in the San Carlos area.
He built a large home on the corner of present-day Holly Street and Old County Road.
He envisioned the establishment of Phelpsville; however, other locals out-maneuvered him and the name San Carlos took hold.
Other noteworthy accomplishments of Phelps included being a Regent of the University of California, a Board member of Lick Observatory, and a director of several mining companies. He was the first President of the Blue Lakes Water & Power Company, which eventually became PG&E. He also helped establish the First National Bank of Redwood City.
Phelps had a street named after him in Redwood City; however, during a wholesale change of street names, it disappeared and became part of Middlefield Road.
Sadly on June 11, 1899, he was struck by two boys riding a tandem bicycle. He died from his injuries. Phelps was beloved by all who knew him. While tragedy took his life, his substantial legacy remains…
Everything else is just history.
Some of the photos used in this blog are courtesy of the Local History Room, Redwood City's best-kept secret. The Local History Collection covers all aspects of Redwood City's development, from the 1850s to the present day, with particular emphasis on businesses, public schools, civic organizations, city agencies, and early family histories. The Local History Room is not affiliated with the Redwood City Public Library, but it is inside it.