The first American to buy and live on land which became San Carlos was Timothy Guy Phelps.
He was a mercantile owner from San Francisco and an actual 49er. He purchased 200 acres from the Arguello family, which he eventually expanded to 3,500 acres, where he raised cattle. He is noted for being the first president of the Southern Pacific Railroad, as well as a U.S. Congressman and a Regent of UC Berkeley. One of his employees planted the eucalyptus trees along San Carlos Ave. near Cordilleras Ave.
John Brittan, a hardware merchant in San Francisco, also purchased roughly 3,000 acres from the Arguellos. His son Nathanial built a home on present day Pine Ave.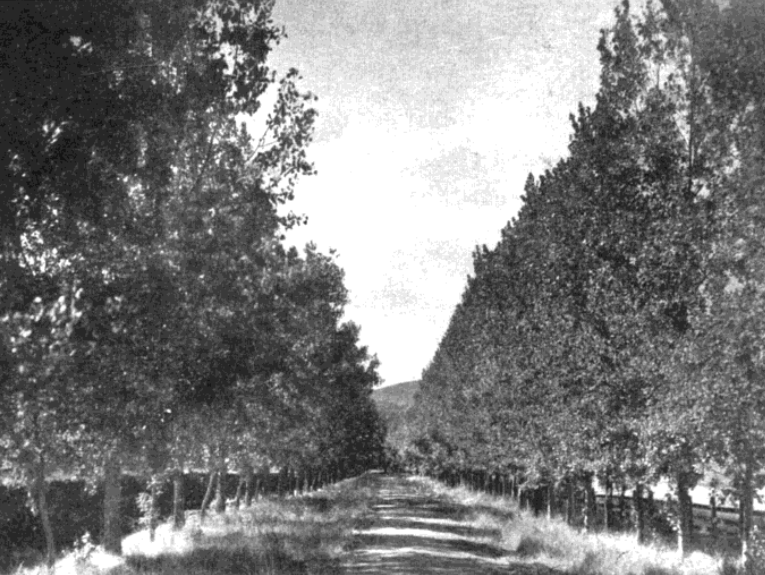 When the railroad between San Francisco and San Jose was being built in 1864, the route would have to pass through Nathanial's land. He required a station agent and someone to manage the telegraph office, in order to grant access.
The station depot was built by stone masons lent by Leland Stanford, a friend of Brittan's.
Another early pioneer of San Carlos was brickmaker William Hull who arrived in the 1880s. He purchased 40 acres from Timothy Phelps and built brick kilns and two houses on his property.
His bricks were used to construct several well-known places, including Fort Mason and San Quentin State Prison.
In the late 1880s, a syndicate known as the San Carlos Land Company subdivided some of the land and attempted to develop a city. Their goal was to create another "Hillsborough," which they named Oak Park. However, the effort was not successful.
In 1917, Fredrick Drake arrived on the scene and took over the development efforts. He was more successful in developing San Carlos: He improved the water supply, piped water to the lots, paved the streets and installed gas and electricity.
The first school in San Carlos opened in 1918.
Drake is known as the "Father of San Carlos."
Everything else is just history