Have you ever wondered how the classic first photo of Earth from the moon was taken? This is the story of the company whose equipment took that photo.
In the ever-evolving age of technology, one company that began over seven decades ago continues to be right in the thick of things: AMPEX Corporation.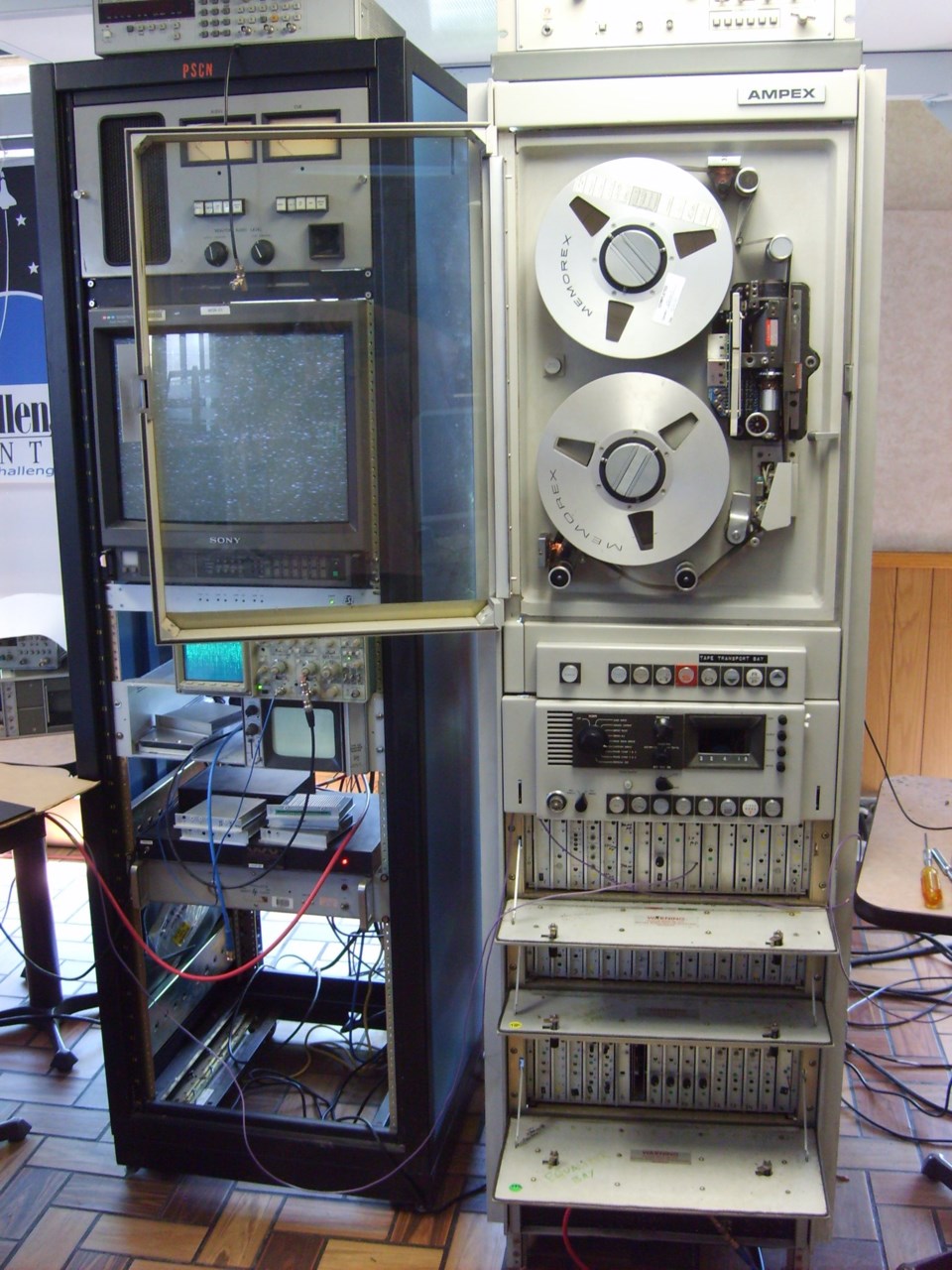 The AMPEX Electric and Manufacturing Company was founded on Nov.1, 1944, in an abandoned loft of a Dalmo-Victor building in San Carlos.
However, just getting to that point is quite a story.
While innovative at processing and storing visual information, the company was almost not born.
The company founder Alexander Matthew Poniatoff, a Russian immigrant, had a life full of narrow escapes.
For example, he narrowly escaped his German home at the onset of World War l. As a pilot during the war, his flying boat was torn apart during takeoff.
Then, while training to fly fighter planes, he barely survived a severe crash while practicing spins. After retreating with the Bolsheviks during the Russian revolution, he ended up in Shanghai, where he spent the next seven years with the Shanghai Power Company.
Eventually, he received a passport from the League of Nations, which allowed him to travel to San Francisco.
Armed with a bonus from his former employer in Shanghai, he decided to travel around the U.S. While in Schenectady, New York, he landed a job with General Electric.
In 1930, he decided it was time for a change, so he decided to head back to San Francisco. While there, he secured a position with Dalmo-Victor Company, where he earned a patent for temperature control on a permanent wave machine.
Forced to leave due to unrelated legal issues, Dalmo-Victor called him to return in 1942 to develop a radar scanner for the U.S. Navy.
Acting on the advice of a longtime friend, Poniatoff ventured out on his own. He wanted to call his new company AMP (his own initials); however, Aircraft Marine Products had recently registered said name. So he decided to ad "EX" for excellent. Thus the name AMPEX was born, and the journey officially began.
Everything else is just history
Some of the photos used in this blog are courtesy of the Local History Room, Redwood City's best-kept secret. The Local History Collection covers all aspects of Redwood City's development, from the 1850s to the present day, with particular emphasis on businesses, public schools, civic organizations, city agencies, and early family histories. The Local History Room is not affiliated with the Redwood City Public Library, but it is inside it.