Did you know that the first bridge to cross San Francisco Bay was not the San Francisco-Oakland Bay Bridge or the Golden Gate Bridge? Indeed, the first bridge to cross the bay was the Dumbarton. However, you also may not know that the bridge wasn't built for automobiles. The very first bridge to cross the bay was the Dumbarton Rail Bridge.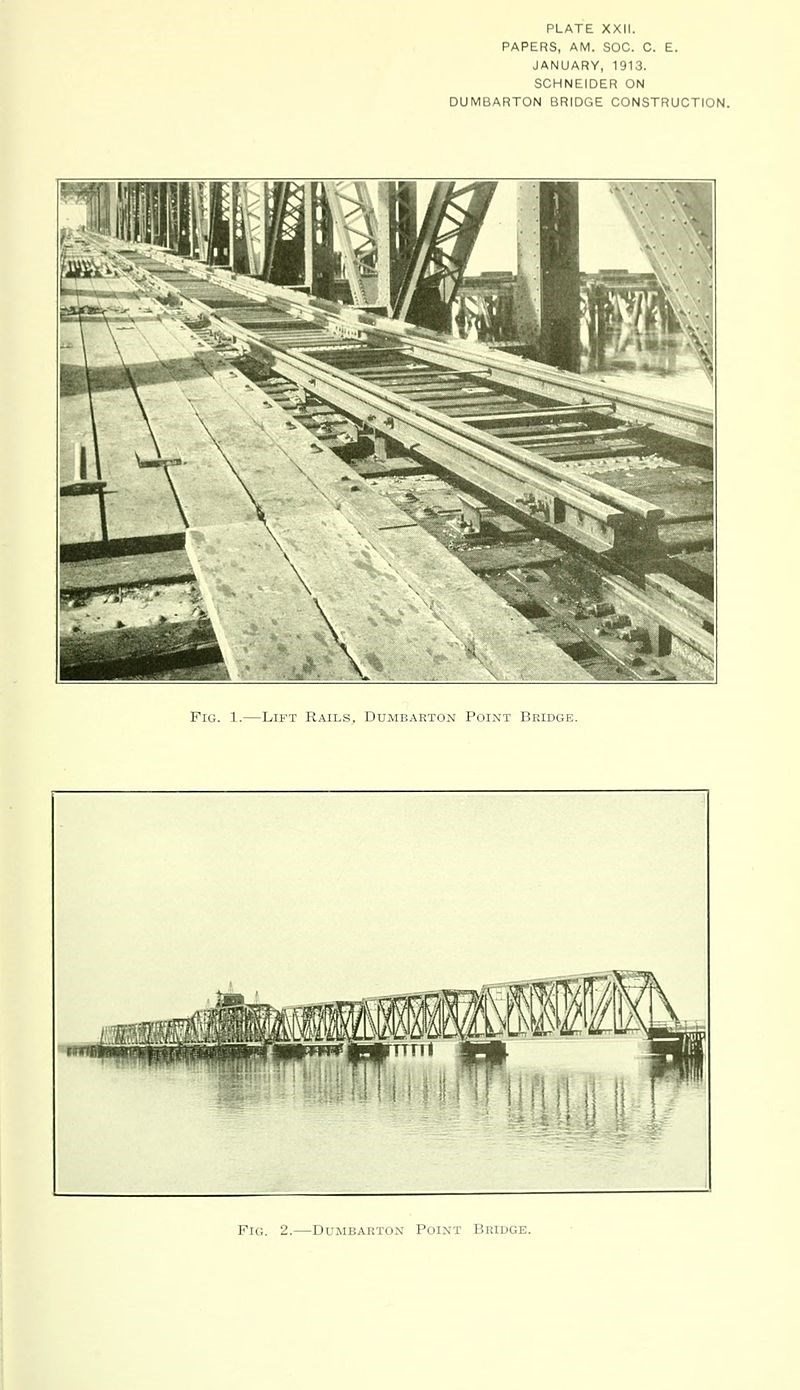 Originally known as the Dumbarton Point Bridge, the project was largely the result of diligent promotion by E.H Harriman, a wealthy financier and railroad executive. (For film trivia buffs, his name was mentioned in the 1969 movie Butch Cassidy and the Sundance Kid, during the scene when the train car carrying a safe was blown up).
Due to the ever changing bay tides, it was necessary to bring in over 6,000 carloads of rock that needed to be laid on the bottom of the bay to support the structure. Over 7,600 feet of steel was also required for the bridge itself.
Initial work began in 1904 with organizing the status of the land and incorporating the Central California Railway Corporation, specifically to construct the bridge.
Approach tracks were laid from Niles to Dumbarton Point in 1906 and on the other side of the bay from Redwood City to the bridge approach in 1908.
Actual bridge construction began in 1907. The eastern trestle was completed by the end of the year. However, the steel structure over the bay proved to be a more formidable challenge than anticipated due to the rushing waters and the soft marshy land. The anticipated completion date of 1907 had to be pushed back to 1908 and then again to 1909.
The actual completion ended up being 1910.
Initial freight service began on Sept. 12, 1910. Regular passenger service commenced in 1911. The completed bridge included a swing span to accommodate ship traffic.
Rail service across the bay lasted until 1982, when the final train crossed the Dumbarton in May 1982.
The structure remains, albeit unused for the past 40 years.
Everything else is just history
Some of the photos used in this blog are courtesy of the Local History Room, Redwood City's best-kept secret. The Local History Collection covers all aspects of Redwood City's development, from the 1850s to the present day, with particular emphasis on businesses, public schools, civic organizations, city agencies, and early family histories. The Local History Room is not affiliated with the Redwood City Public Library, but it is inside it.