It was a Friday, just like any other. However, while it began as such, it ended up bringing the entire world to a halt.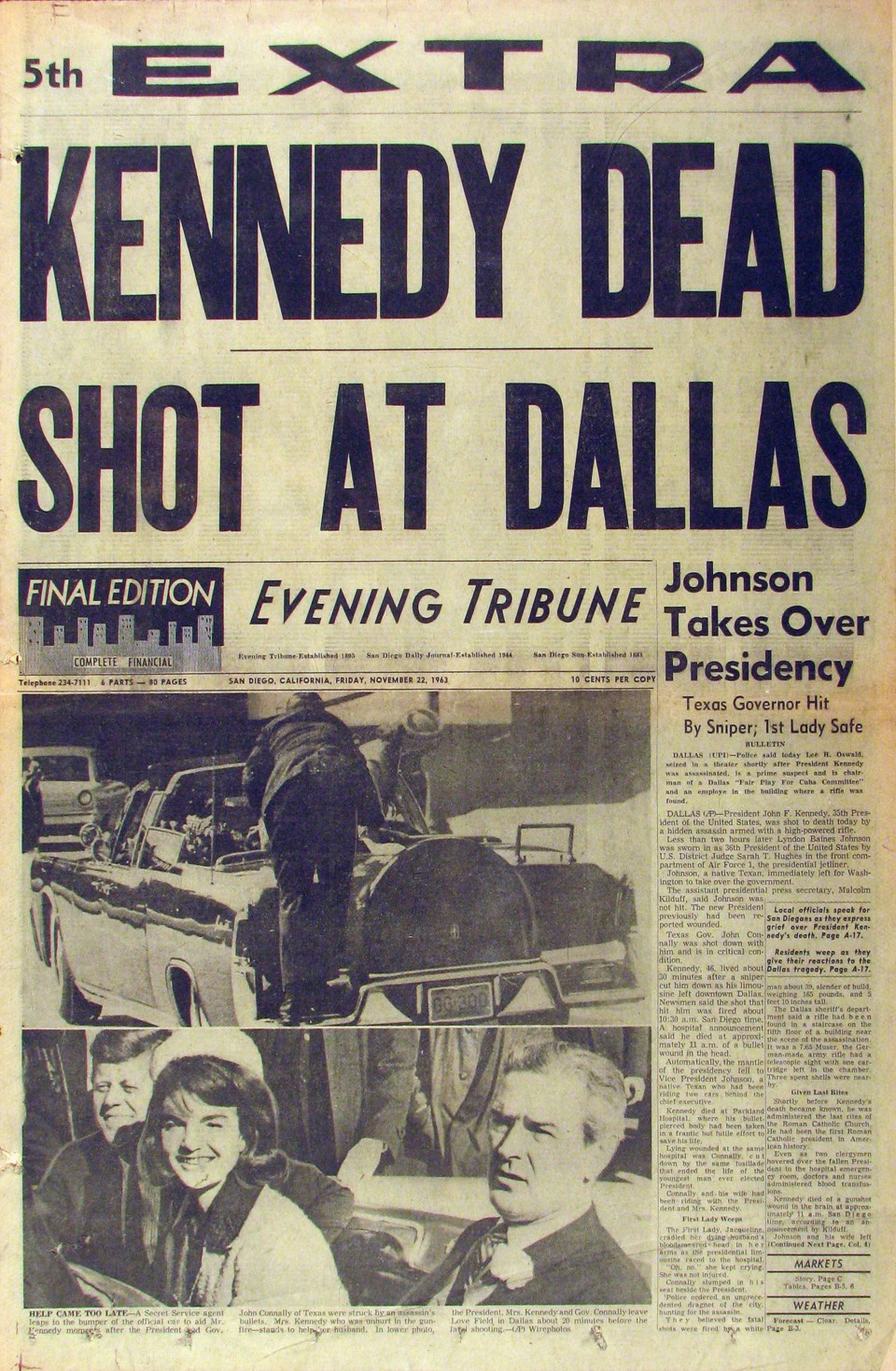 I was in a history class. The local time was late morning. Each Friday, our instructor gave us a test. There was no talking, just silence as we endeavoured our weekly exams. However, unlike previous Fridays, the instructor kept leaving the classroom every few minutes, which seemed strange.
Around the third or fourth time he exited, when he returned, he seemed to be wiping his eyes as if he had been crying. Hmmm…. this seemed odd.
He then sat at his desk in a rather subdued manner, seemingly waiting for something.
Moments later, we heard the principal's voice over the intercom system with a stunning announcement: "the President of the United States has been mortally wounded in Dallas, Texas."
It was clear our instructor had been aware of the tragedy and was waiting for the official announcement to be made.
Shocked and horrified, we all exited the classroom, as did the vast majority of other students. We headed as a group across the grass to the corner gate of the school. We wanted to go home.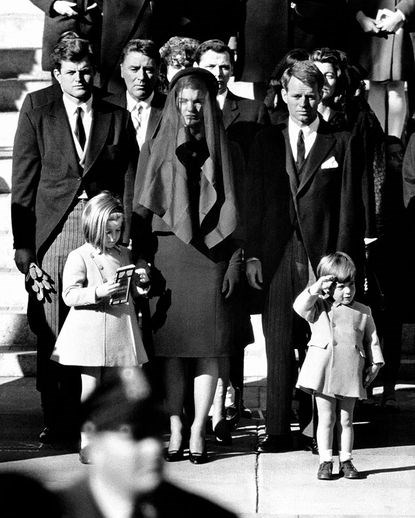 However, the principal ran to the gate and stopped us. He made an impassioned speech, which included what he felt the late President would have wanted us all to do. He said, "if the President was alive, he would not want us to leave, he would want us to continue with our classes."
We all cheered and marched back to continue our education. We felt we were honoring our slain President.
It was Friday, Nov. 22, 1963, the final day in the life of the 35th President.
In the time it takes a lightning bolt to flash, idyllic 'Camelot' was ripped from our hearts, becoming a speed bump on the road map of history.
Soon thereafter, our school- Goodwin, honored the late President by taking his name.
Our instructor, William Rhodes, served as Mayor of Redwood City in 1979.
The day "Camelot" was ripped from our hearts is one of those rare moments when everyone, and I mean everyone, remembers where they were and what they were doing. Fifty-nine years ago this past Tuesday, that moment, when the world stood still took place…..
Everything else is just history.
Some of the photos used in this blog are courtesy of the Local History Room, Redwood City's best-kept secret. The Local History Collection covers all aspects of Redwood City's development, from the 1850s to the present day, with particular emphasis on businesses, public schools, civic organizations, city agencies, and early family histories. The Local History Room is not affiliated with the Redwood City Public Library, but it is inside it.