The land Redwood City rests upon was once part of the vast Rancho de las Pulgas which covered some 35,000 acres. The actual boundaries were San Mateo Creek in the north and San Francisquito Creek at the southern end.
The owners were the Arguello family, to whom the Mexican government granted the land in 1795.
Following the Mexican-American War in 1846 – 1848, when California became independent, squatters living on the land disputed the Arguellos' claim to the title.
Enter Mr. Simon Montserrat Mezes.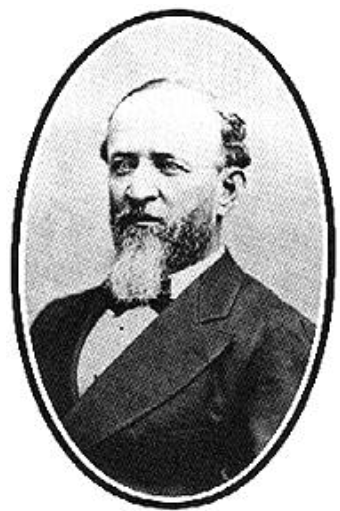 Mezes, who was originally from Spain, came to San Mateo County from Puerto Rico and was hired by the Arguello family to take on the task of securing clear title to the land. He spoke English and Spanish, which was a distinct advantage. He was very well connected and had a background that included banking. He also knew one of the members of the Land Commission, which would hear the cases defending the Arguello family against the squatters.
It took three years of court battles. Ultimately, Mezes prevailed, and the Arguello family was given a clear title.
As compensation, they gave Mezes 15% of their ranchero, or 5,200 acres. Mezes had big plans for the land. The first order of business was to provide a name for his reward. Modestly he chose to name the town after himself- Mezesville. However, the name was not embraced and was soon changed to Redwood City.
His plans included setting aside land for a school, courthouse, plaza, and park. The central section of the town would be called California Square.
The part of land designated for a park remains today. It's known as Mezes Park, sometimes referred to as "Tank Park," since in 1947, the Veterans of Foreign Wars placed a tank on the land.
Mezes wife, Juliet Johnson, was the daughter of a successful lawyer in San Francisco. The Mezes's had one son- Sidney, who distinguished himself by becoming President of the University of Texas as well as College of the City of New York.
Upon Mezes's death in 1884, he was buried at Union Cemetery in a plot he had purchased in 1859. Descendants of Mezes had his remains removed in 1959 after the state and local government leveled California Square to build the county government center.
All that remains is a plaque on the wall of the Government Center.
While the city he created lives on, his name is a mere memory...
Everything else is just history
Some of the photos used in this blog are courtesy of the Local History Room, Redwood City's best-kept secret. The Local History Collection covers all aspects of Redwood City's development, from the 1850s to the present day, with particular emphases on businesses, public schools, civic organizations, city agencies, and early family histories. The Local History Room is not affiliated with the Redwood City Public Library, but it is inside it.