Dueling has been a gentlemen's method of setting quarrels for centuries. Today, of course, such methods are understandably out of date and illegal.
The last great duel in the area took place in 1859. The rivals were David Terry and David C. Broderick. Both were politicians, and each was a member of the Democratic Party. However, they could not have been more different in their views.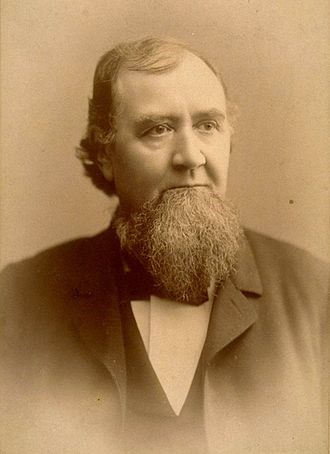 David Terry was the Chief Justice of California's Supreme Court. Broderick was a U.S. Senator.
Terry was a Southerner, originally from Kentucky.
The issue of slavery was a significant topic of discussion in California at the time. Terry favored slavery, but Broderick did not.
While having breakfast one day, Broderick became incensed when he read remarks made about him by the Chief Justice during a recent convention. Terry accused Broderick of being an abolitionist and disloyal to the Democratic Party.
Terry's comments were not about to be ignored by Broderick. A friend of the Chief Justice was sitting nearby. In a fit of anger, Broderick threw the newspaper at the feet of Terry's friend and called Terry a "miserable wretch," and part of "a corrupt Supreme Court."
After the verbal exchange, the two adversaries exchanged a series of notes to no avail. Terry demanded "satisfaction," and Broderick accepted.
The duel was on!
On Monday, Sept. 12, 1859, at 5:30 a.m., the two were set to settle their differences. The location was a farm next to Lake Merced. The exact location of the duel would be determined once the two entourages met face to face.
There was no shortage of public interest, which produced a large audience.
Thus, when the duelists met at 5:30 a.m. at the designated spot, the result was they were both arrested, as duels were already known to be illegal. So...
Both men, being well-respected, were released from jail on their own recognizance, whereupon they mutually agreed to meet at the same place the very next day!
Apparently, the Sheriff chose to sleep in rather than get up at the crack of dawn.
This time, the duel did take place. Broderick's gun misfired when he drew it. However, the Chief Justice hit his mark, and Broderick went down.
His shot hit Broderick's lung. Three days later, the senator died.
The postscript demonized the Chief Justice for demanding "satisfaction" and his "southern ways," including his support for slavery.
The Chief Justice was not arrested, and we all know how the Civil War turned out….
Everything else is just history