​The world's first practical cable car system was rolled out in San Francisco in the 1870s. It was championed by Andrew Hallidie, known as the "Father of San Francisco's Cable Car System."
Having built numerous bridges, Hallidie also developed what became known as wire rope, which intermixes metal to add strength. This invention became increasingly preferable in the Comstock, transferring mined natural resources down to lower locations for transfer and processing.
Hence, wire rope became a staple in constructing countless bridges and other structures worldwide. Local examples where wire rope has been used include the Bay Bridge and Golden Gate Bridge.
With the success of launching San Francisco's world-famous cable car system, Hallidie turned his attention to another project- an aerial tramway.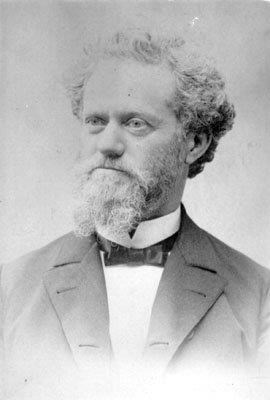 In 1894 he endeavored to make the journey from his Eagle Home Farm in Portola Valley to Skyline more comfortable than traversing it by horse or buggy, so he built an aerial tramway.
It stretched over 7,400 feet in length from Portola Valley to the intersection of Skyline Boulevard and Old La Honda Road. The vertical incline was 1,168 feet.
The wire rope cables were strung between towers of heavy timber. The longest span between towers was just over 600 feet, the equivalent of two football fields. Tram cars traveled as high as 120 feet above the ground.
A 10hp steam engine provided power with three iron transport cages that could hold a maximum weight of 300 lbs.
Unfortunately, this unique form of transportation didn't survive very long. However, Hallidie's cable car design patents made him a wealthy man.
Hallidie passed away from heart disease in 1900.
With emerging automobile technology, keeping a tram system in operation didn't make much sense. Thus, shortly after Hallidie passed the tram system was dismantled. There is a historical marker in Portola Valley honoring this bygone invention.
In San Francisco, a small public square near the cable car turnaround and an office building at 130 Sutter Street are named after him.
Everything else is just history
Some of the photos used in this blog are courtesy of the Local History Room, Redwood City's best-kept secret. The Local History Collection covers all aspects of Redwood City's development, from the 1850s to the present day, with particular emphasis on businesses, public schools, civic organizations, city agencies, and early family histories. The Local History Room is not affiliated with the Redwood City Public Library, but it is inside it.