One of the noteworthy structures of Redwood City's historic district is located at the corner of Broadway and Main. It's known as the First National Bank of San Mateo County, Redwood City.
Founded in 1891, it initially operated from the Capital Hotel in the middle of the block. In 1899, the bank purchased a corner lot at Broadway and Main. The following year, it relocated to that property.
The bank is significant because it's the oldest stone building in San Mateo County.
Started by prominent city citizens, it was the first commercial bank on the Peninsula. Soon thereafter, it quickly became the most prominent financial institution between San Francisco and San Jose.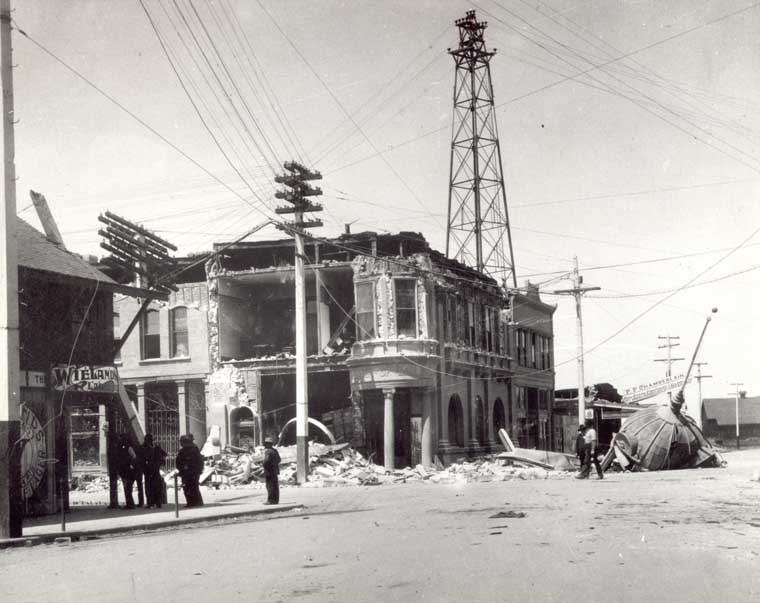 As part of its charter, the First National Bank of San Mateo County in Redwood City was responsible for printing paper money.
Beginning in 1904 and continuing for the next 32 years, this federally chartered institution printed multiple versions of the five dollar bill, the ten dollar bill, and the twenty dollar bill. Altogether 12 different types and denominations originated from the bank. The final printing runs took place in 1935.
The combined dollar amount of their printings is valued at $1,727,640. Today that would be equivalent to over $56,000,000.
While severely damaged, it managed to survive the 1906 earthquake.
In the 1970s, the First National Bank of San Mateo County merged with Wells Fargo Bank.
No longer a bank, today it houses several businesses.
The building is listed in the American Historic Buildings Survey.
Everything else is just history
Some of the photos used in this blog are courtesy of the Local History Room, Redwood City's best-kept secret. The Local History Collection covers all aspects of Redwood City's development, from the 1850s to the present day, with particular emphasis on businesses, public schools, civic organizations, city agencies, and early family histories. The Local History Room is not affiliated with the Redwood City Public Library, but it is inside it.