When Julie Jackowski first heard about the Miracle League, she was skeptical.
A baseball league specifically for people with mental and physical disabilities sounded like a great idea. But her youngest son Collin, who was 9, had cerebral palsy—he was quadriplegic, unsighted, nonverbal and used a wheelchair to get around.
"I was really hesitant because I was concerned about Collin's ability to participate," said Jackowski, who lives in San Jose with Collin and her husband, Matthew. "I could not imagine someone without vision and without the ability to move his limbs and in a coordinated way participating in baseball."
She contacted the League, unsure what to expect, and was immediately impressed. A buddy system would allow Collin to have his specific needs accommodated one-on-one, they explained. Not only would his buddy narrate what was happening throughout the game, but they would also help him hold the bat, hit the ball and travel the bases. And compared with his other, more solitary activities, like horseback riding and swimming, baseball would allow Collin to be part of a team.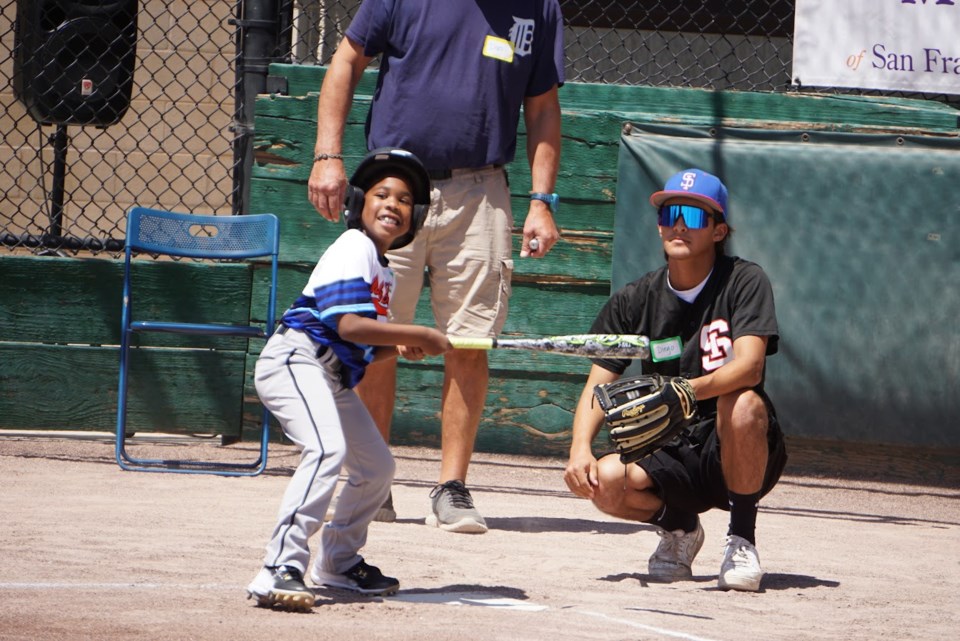 After lots of consideration and at the urging of several friends and family members, Jackowski signed him up. She'll never forget the first time she watched his bat make contact with the ball.
"He got the biggest smile on his face. He thought it was the coolest thing ever," Jackowski said. That moment was only overshadowed by his race to first. "He was just rolling at a really fast speed towards first base…you just would have thought he won the Gold in the Olympics. It was sheer joy."
The Miracle League, an organization founded on the belief that "every child deserves a chance to play baseball," opened its first field in Conyers, Georgia, in April 2000. Since then, over 240 local leagues have served upwards of 200,000 children and adults throughout the continental U.S. and in Puerto Rico and Canada.
Collin's local chapter, the Miracle League of SF Peninsula, which plays weekly games at Hawes Park in Redwood City, grew out of a fortuitous encounter.
In 2016, Gary Morton was attending a wedding in San Diego when he heard the sounds of a nearby baseball game. A lifelong lover of the sport, he wandered away from the celebrations and was shocked by what he saw. Rather than the conventional Little League event he expected, Morton found 20 children with special needs participating in a lively baseball game. Thinking of his daughter, Sarah, who had been disabled and recently passed away, Morton determined to bring the club to the Bay.
Now in its fourth season, the local Miracle League has grown from 15 kids to around 40, with another 40 playing in the adult league.
"Each season, we've grown pretty dramatically with the number of kids involved and the number of adults," said President and Registration Coordinator Ilana Winawer. "It's really, really special to see both groups come out and participate. Especially with the adults because a lot of times there are fewer opportunities to work with adults who have special needs."
Winawer, whose mother, Marcy Winawer, is one of the four coaches, is excited to be back for their first season since the pandemic hit. Games officially kicked off on April 24 and are scheduled most Sundays through June 5, with the children and adult games played back-to-back.
Max Molini, 28, is one such adult player. Because of his developmental disabilities, he uses a wheelchair for mobility and a communication device. And having grown up in a family of Giants season ticket holders, Max has been a fan of the game for as long as his mother, Tracy Molini, can remember.
"He's loved throwing balls since he could, at a very young age," Molini said. "He gets excited when he hears the crack of the bat, whether a friend hitting the bat or someone on TV."
Max, who's now in the middle of his third season with the Miracle League, has played baseball for over a decade.
"There's no age limit in Miracle League," his mother said. "So he'll be a forever player. And that is the beauty of it—anyone can play."
The league runs a spring and summer season and hosts no practices, only games that run for two innings. The volunteer-run Miracle League prioritizes participation over the competition to be as inclusive and accommodating as possible. Point in case: no one keeps score, and every player gets to hit the ball, usually twice. And for anyone who can't afford the $75 registration fee, scholarships are available and readily given.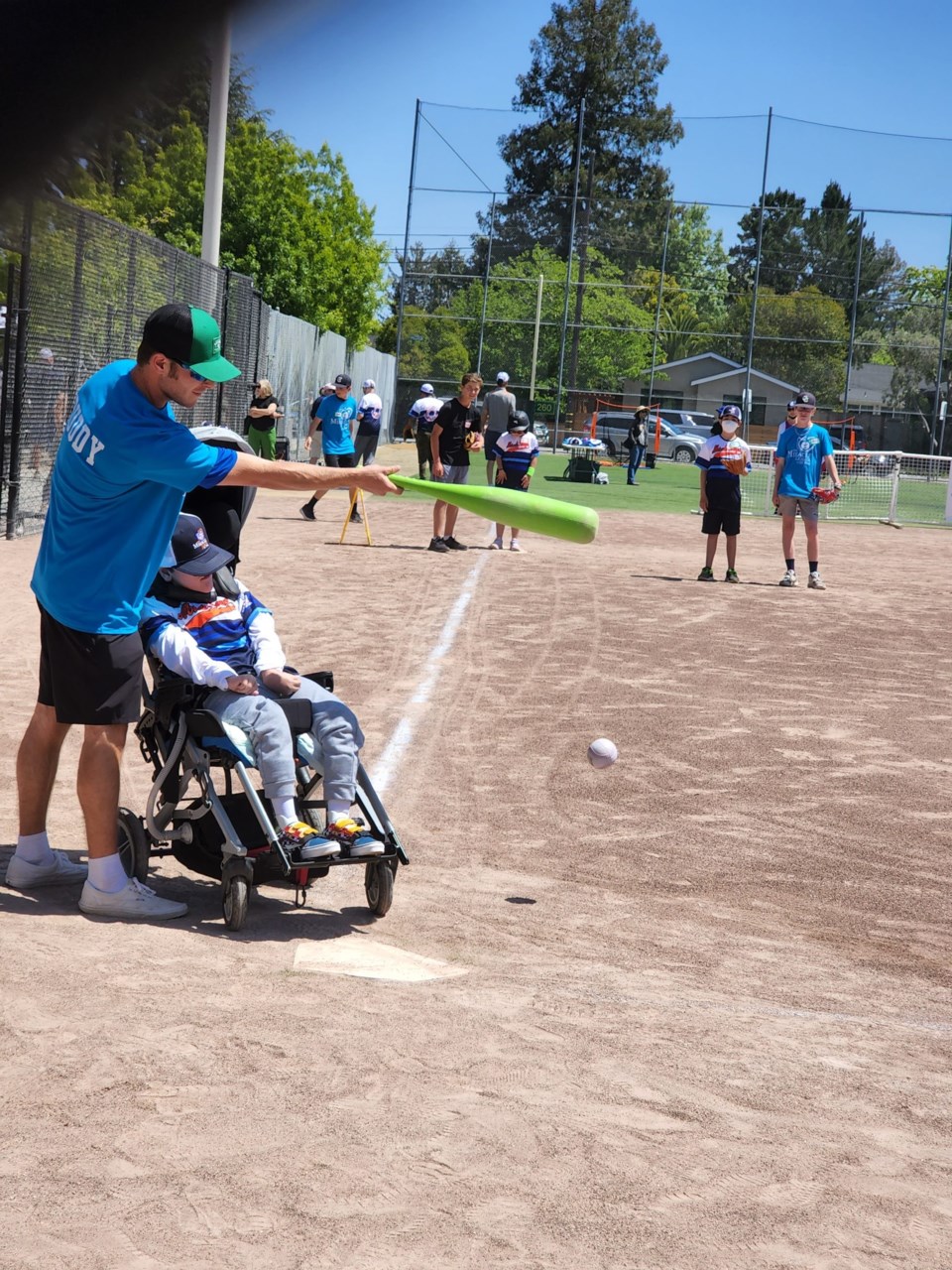 The buddy system, an intrinsic part of the Miracle League's model, makes it possible for the teams to accommodate people with a wide range of abilities. Everyone, from those with learning disabilities to others, like Collin, with much more severe impairments, gets a buddy.
"One of the most beautiful things about the Miracle League is that, at least for the hours that this game goes on, it's a world built for these kiddos and adults," Winawer said, comparing it with much of the rest of society which "accommodates" people with disabilities.
"Everybody hits, everybody scores, everybody goes around the bases," she said, adding that some kids are fast while others might take five minutes to make it around. "I think that's the main difference—no matter what, we'll find a way to make it inclusive for everybody."
Because of his cerebral palsy, Collin, now 12, is often in extreme discomfort, which means his family is constantly trying to balance pain management with sedation. Recently, Jackowski said, Collin's health took a turn, and he spent the month of March in the hospital. Even then, baseball remained top of mind.
"His care team wanted to really prepare us for changing what our expectations were for Collin and what our goals were for Collin," she said. "And I literally said this to his doctors that, 'Okay, if we only have one goal, it's to get home in time for Collin to have baseball.'"
On game day, Jackowski helps prepare her son's baseball jersey, pants and mitt. With Collin dressed and the gear packed, they'll get in the car and explain where he's going.
"We will ask him, 'are you excited to go to baseball?' And what he typically will do is he will smile," she said. "We're asking him to make a choice: Do you want to be in the car? Or do you want to go play baseball? And I'll tell you for him, it's always baseball."
On the field, everyone on the team gets multiple turns at bat. The pitcher tosses balls until the player gets a hit, or, in the case of kids like Collin, they set up a batting tee for him to swing at. Using a hand-over-hand technique, Collin's buddy helps him hold the bat and make contact with the ball.
"He'd feel that connection," Jackowski said. "And then he'd feel the speed of going, going, going, going to first base or first and second. Or sometimes it might even be a home run."
Ultimately, Winawer said, the goal is to create a safe, welcoming place for players and their families to have fun.
"A lot of the time they're in very specialized environments," she said. "It's a place where kids can just come and be kids, and adults can come and play baseball."
For Jackowski and her husband, the baseball games are precisely that—a needed respite from the challenges of everyday life.
"So often with children who have medical fragility like Collin has, you spend so much time on the medical side," she said. "It's very hard to just sit back and just enjoy the time that you have with your child. And Miracle League allows us to do that. Where we get to sit and watch our child have fun."
With baseball back on, the Miracle League, which is largely funded by donations and local sponsorships, is eyeing opportunities to grow its numbers and improve its facilities. The League is currently in discussions with the City's parks department about adding an adapted field that would include turf, accessible bathrooms and amenities tailored to meet the needs of their players. With the closest Miracle League field in Modesto, the local chapter hopes to open its field in the next couple of years.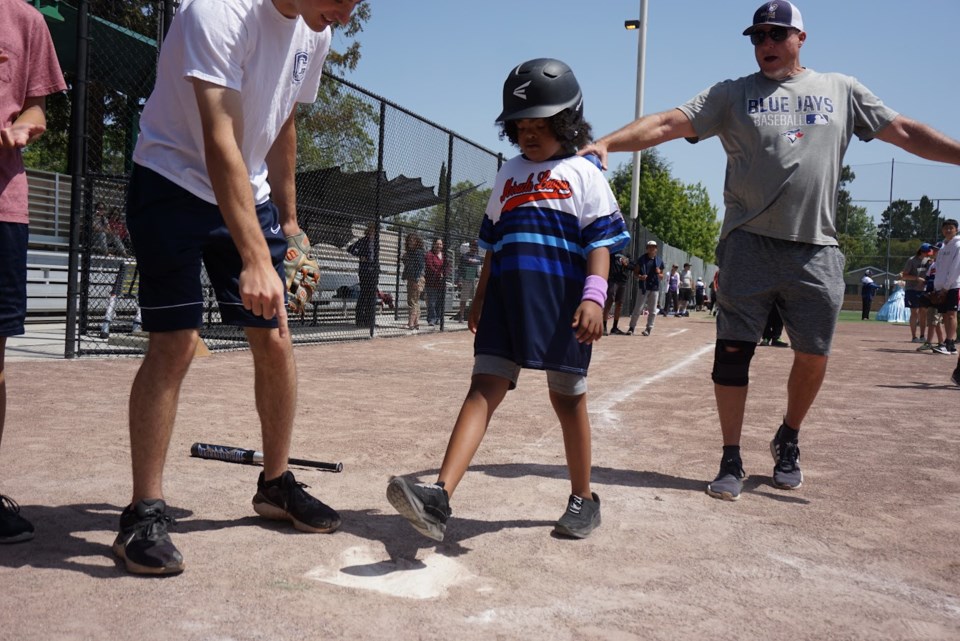 Winawer said she's motivated by the joy of bringing baseball to those, such as Collin, who might never have thought it possible.
"Growing up, getting to go play sports was just a given. It was something I definitely took for granted," Winawer said. But for her, participating in the Miracle League is something else entirely.
"You leave the games feeling like you've just witnessed something really special."