If it wasn't for all the red, white and blue, the stars and stripes, and Old Glory propped up in all its well, glory, one might assume that the little office tucked inside a strip center on Brewster Avenue was just one in another row of forgettable businesses to never think about ever again.
But one would be wrong.
Regina Kipp and two other volunteers—Kathy Ailand and Patty Wegner— were inside the Peninsula Celebration Association office on the day this reporter stopped by. All three were busy with their own tasks but with a singular goal: to make this year's Fourth of July Parade, which began more than 80 years ago, the best there ever was. ​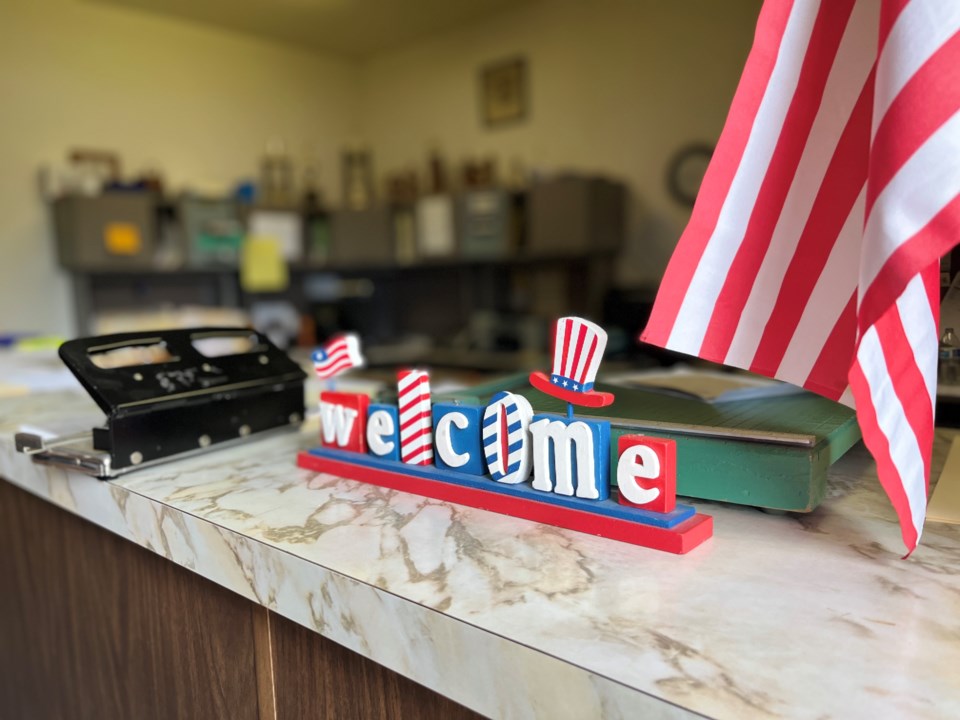 ​The team, including them and a few other volunteers, is back together after a two-year COVID-19 hiatus. And it hasn't felt like a break. Just the opposite, really. There's more work to be done, more people to call, and more organizations to rally. But Kipp said it's an unpaid, thankless job that she's pleased to do.
"I take pride in what I do," Kipp said. "When I start with it, I stick with it. I can't let it go, unless somebody else takes over. That's why we're working so hard, because we don't want it to be a failure. We take pride in what we do, even though it's getting harder and harder."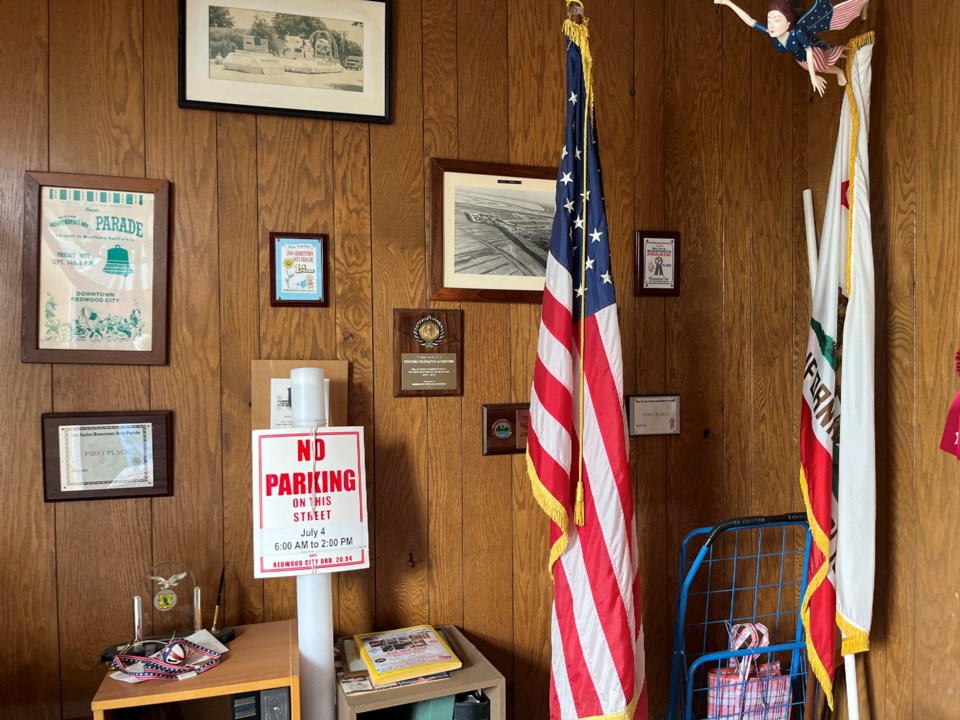 As the team shuffled about the small and undeniably cramped office filled with past Independence Day celebration memorabilia —stacks of photo albums with pictures from the 50s, 60s, 70s and beyond, festive streamers with American flags and old flyers—occasionally, they paused to pick up or return phone calls, answer emails or put out tiny fires.
"Kathy–," Kipp said, calling Ailand from across the room. "Falun Dafa is not even on the wall."
Ailand took a look at the wall, where six whiteboards were stacked vertically with rows and columns of the names of floats and vehicle entries in this year's parade and asked Kipp, "What division is it in?"
Kipp said, "How would I know?"
After a quick dash, the two found it. Falun Dafa had been there all along. Right above American Soccer Youth Organization. They had checked that name, not once, but twice, maybe thrice before. They knew the board inside out.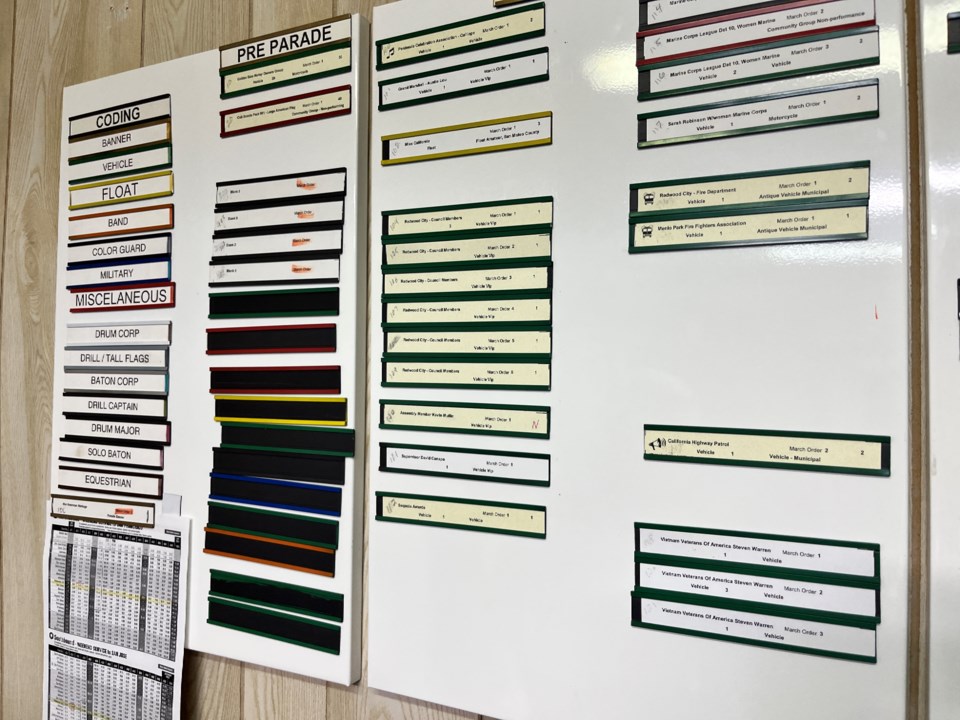 A literal fire couldn't stop Kipp from coming out to the Brewster Avenue PCA office to continue planning the Fourth of July celebration. Just one day after the Edgewood Fire broke out near her home, the dedicated volunteer was sitting at her desk, doors wide open on one of the year's hottest days. The day before, her electricity had gone out; PG&E kept moving the scheduled restore time, and her car was trapped behind an electric garage door.
But at 78 years old, Kipp said she doesn't have time to worry about that. They were on the home stretch, and there was still much more to do.
Born in Germany, Kipp has lived in Redwood City since 1970. She's been involved with the organization since 1990, working her way up from shuffling papers, collecting float numbers and calling some people. She then took over the responsibility of the festival itself.
Today, her responsibilities include calling everyone: vendors, nonprofit organizations, participants and most importantly, the local governments, such as the fire department, the police department, the health department, the city of Redwood City and San Mateo County. It's crucial she obtains all the permits required to be able to run the parade. No permits or adequately filled out paperwork? No parade and festival.
"It's really, you know, kind of time consuming because I'm forever hunting people down," Kipp said. "I can't take a chance with the health department or the police department because we have inspections in the morning."
Are things up to fire code, or is the food in the right place? What about the fire extinguishers? Where do they go? These kinds of questions are asked up until the day of.
Looking around the tiny office, one can't miss how incredibly organized the volunteers seem to be, even if the room doesn't look it.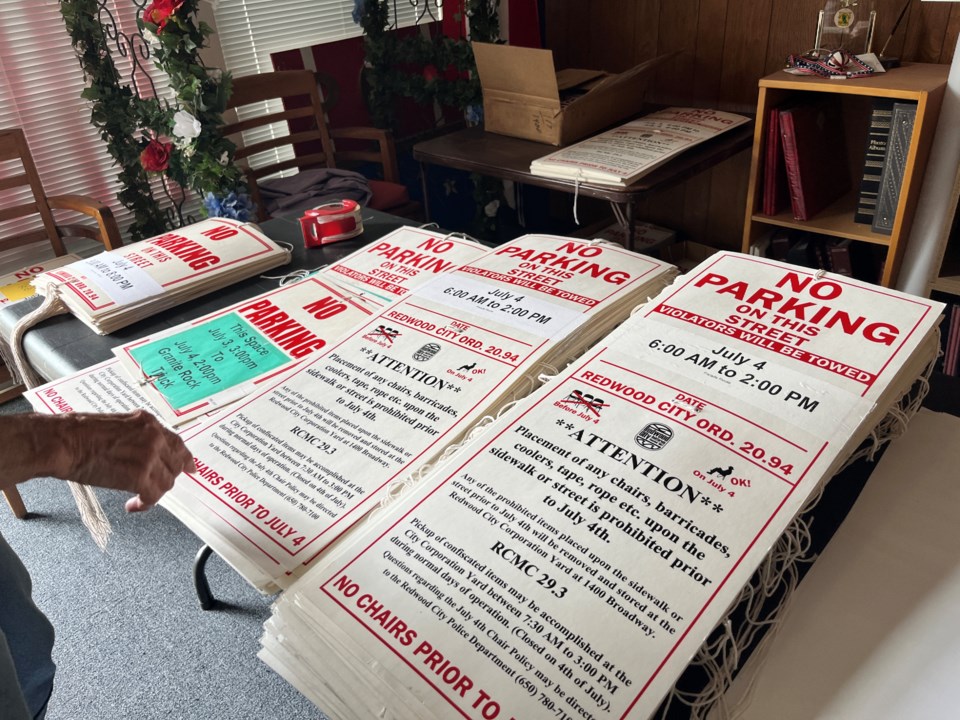 Everything has a number, every unit gets an armband, and every armband is visible on parade day. Floats are lined up on the streets in numerical order; every road gets its own plastic box filled with laminated pieces of paper to identify people and vehicles. And Kipp and the others will be right in the middle of it all.
One of the most common misconceptions about the parade and festival is that it's paid for by tax dollars collected by the city of Redwood City. It's not. The Peninsula Celebration Association and its sponsors fund the entire event, including up to $15,000 toward prize money. The PCA is also not involved in organizing other events sometimes tied to the parade and festival, such as the car show or the 5K. At one point, PCA paid for the fireworks; the city now provides the fireworks, which, according to Kipp, could cost upwards of $60,000 for the night.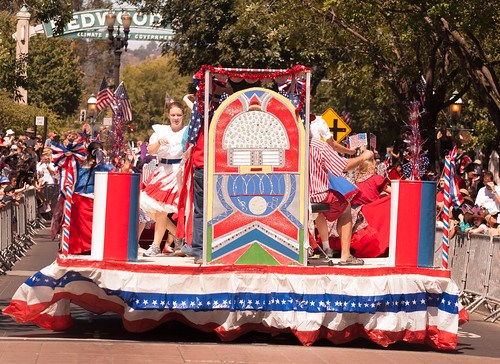 PCA began in the late 1930s when a car dealer, a butcher and a real estate agent came together to plan a celebration for the Fourth of July, according to the organization's website. There is some speculation about the exact year when it began, however. Some say 1938, others say 1939, said Kipp. Those involved in PCA early on included representatives from various local organizations. At one point, the celebration included a rodeo and carnival but that has since gone away. The structure of the organization has gone through many iterations and a multitude of prominent individuals have either volunteered or served on the board of directors. The parade is without a doubt a Redwood City institution.
But with only a handful of volunteers, which seems to be dwindling every year, Kipp said she's worried about the parade's future. The younger generation hasn't shown an interest in keeping the festival alive, and all the longtime volunteers have either left or died. The youngest volunteer at PCA is in her 60s.
When asked whether she thought the lack of interest in the July Fourth celebrations could be related to diminished feelings of patriotism associated with the current political climate, Kipp said, "I don't think it is political. More like a slow start after not doing it for two years."
So, it's time for the Redwood City community to step in, step up and take pride in your community, Kipp said.
"Everyone here is getting pretty tired," Kipp said.
And COVID certainly didn't do anyone any favors having shut down the parade for two years. And now that the Fourth of July Parade and Festival is back, building interest in it was slow going, Kipp said.
But Kipp holds out hope that maybe, just maybe, she'll soon see a flurry of new enthusiasm for the big day.
"I think it will be fine next year," she said.
***
The parade starts at 10 a.m. this Monday, July 4 at Brewster and Winslow.