The San Mateo County History Museum will present the Fort Point Garrison Brass Band (FPGBB).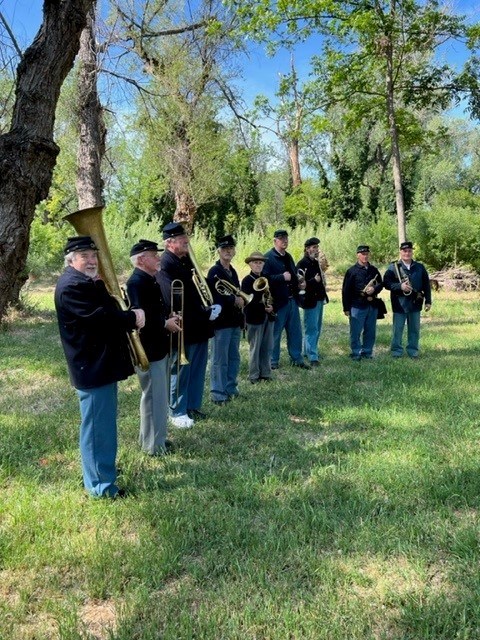 The event will take place at 2200 Broadway in Redwood City on July 30 at 1 p.m.
For their performance, the FPGBB will be playing music that was popular during the American Civil War. The band will also be playing their music on period brass horns, all of which are over 100 years old.
The FPGBB was formed back in 2005, and the band's mission is to portray an authentic 19th Century American brass band that, by doing so, will educate audiences on the history of bands, instruments, and the lives of the musicians.
In the past, the FPGBB have played at Fort Point, Angel Island, Alcatraz, Columbia, Virginia City, and Gettysburg. The band typically performs at schools, period dances, balls, and Civil War reenactments.
Historically, music provided by bands during the Civil War played an important role in helping the cause.
During the Civil War, bands would put on concert performances, play music for troops on the march, provide music for balls and dances, and would also play an important part in military ceremonies.
In fact, when they weren't playing music, bandsmen even assisted surgeons in field hospitals by taking on stretcher-bearer duties on the battlefield.
The FPGBB's performance is a part of the museum's "Courthouse Docket Series", which is sponsored by the Cypress Lawn Heritage Foundation. The band's Courthouse Docket program will reflect a collection of period national airs, ballads, and quicksteps.
For more information, you can go to www.historysmc.org/courthouse-docket.