The Redwood City community will soon be able to join Roy Cloud students under the sea in its musical theater production of the Little Mermaid Jr.
Performances are scheduled for 7:00 p.m. Friday, March 31, Saturday, April 1 and 1:00 p.m. on Sunday, April 2, at McKinley Auditorium in Redwood City located at 400 Duane St.
More than 30 students in fourth through eighth grade will perform as part of the show's main cast, produced by Roy Cloud parent Tiffany Gonzales. Actors will be accompanied by a chorus of younger Roy Cloud students.
"The kids are just beyond excited for this performance," said Gonzales, who also produced last year's musical, Annie Jr. "This year we have an even bigger cast as new families are finding out about the program coming back from the pandemic."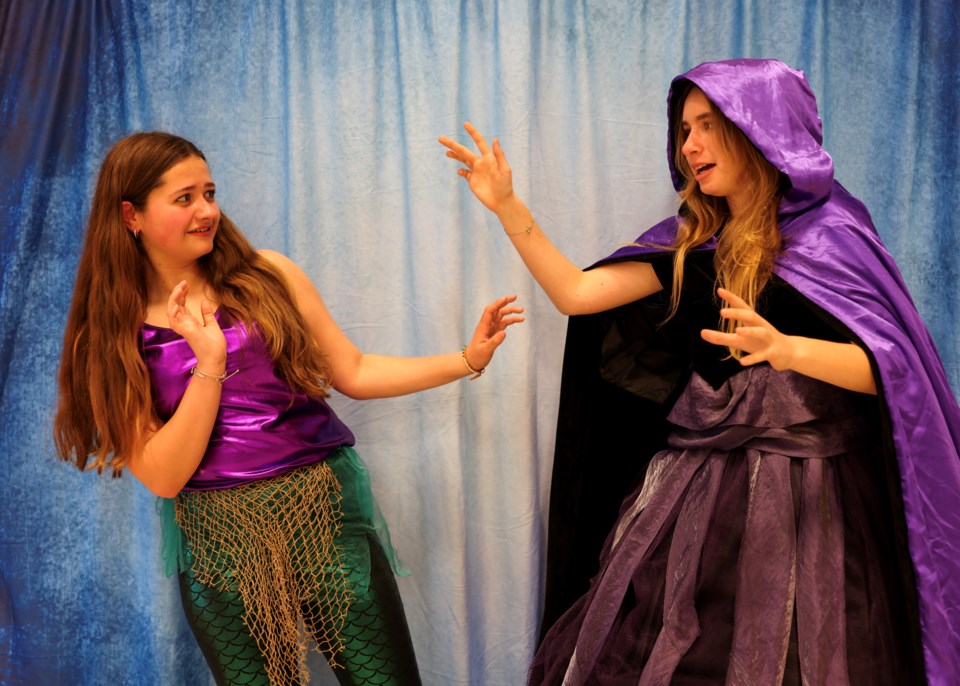 Roy Cloud School's theater program is a collaborative effort between San Carlos Children's Theater and the school's parent-teacher organization. Gonzales says the program provides students with a quality introduction to the arts. Older students are given the opportunity to learn backstage production, like lighting and sound. Roy Cloud students devote over 90 hours of rehearsal time between January and March, which culminates in a full production complete with makeup, sets and costumes.
Many students in the main cast have been involved with Roy Cloud's theater program for several years and say it's the highlight of their school year. Seventh-grader Audrey Hockaday, who plays Ariel, has performed in Roy Cloud's theater program for four years.
"My favorite part is definitely the dancing," said Audrey Hockaday, who plays Ariel. "Everyone should definitely come out and see the show. It's going to be a lot of fun."
Tickets are $18. All performances will benefit Roy Cloud's parent-teacher association.
For tickets and more information, visit: https://roycloudpto.com/events/roy-cloud-theater-productions/