Juva, a retail cannabis store, has finally opened its doors, making it the second of its kind in Redwood City after Embarc opened earlier this year.
Juva was the first licensed cannabis delivery company in the Peninsula and one of six retail cannabis companies that received business licenses. It is located just off Courtyard Square on 2301 Broadway.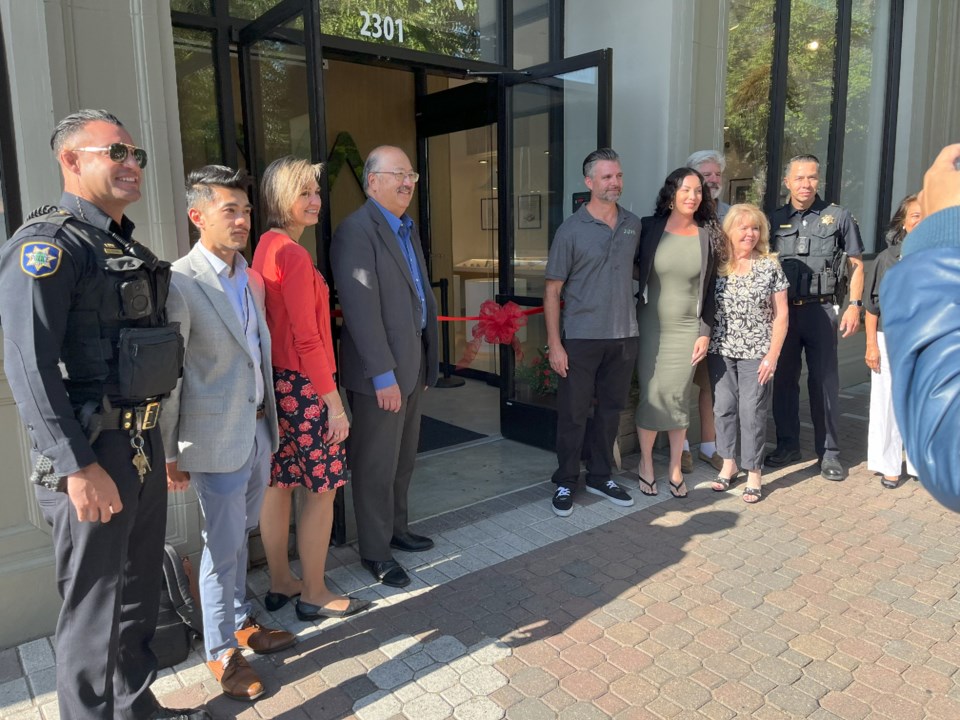 The first customers were welcomed at 9 a.m. on Thursday morning following a ribbon cutting ceremony. Investors, city officials and community members attended, including City Manager Melissa Stevenson Diaz and Mayor Jeff Gee.
Doug Chloupek, founder and CEO of Juva, said that a nationwide stigma towards cannabis made the process of growing a cannabis business difficult but that cities like Redwood City have begun to see what life with retail cannabis stores can look like.
"Retail stores started opening up as these collective based models. And cities started saying 'You know what? The world didn't implode,'" he said.
Inside the store, numerous paintings on the wall provide customers with tips and tricks on how to use cannabis. Even the bags that contain cannabis include facts about how different types of cannabis work and how the experience of using cannabis can be enhanced.
Chloupek said the inspiration behind the idea was to educate customers from all walks of life.
"It doesn't matter if you're old or new; my intent owning Juva is to let our customers always walk away with something better than what they came with," Chloupek said. "Whether that's healing, knowledge or tidbits."
The inside of the store includes two sections, separated by cannabis-inspired artwork. The art will routinely change after a certain amount of time.
The store offers cannabis in many different forms, including flower, wax, vaporizers, edibles and drinks. The store also has a wide variety of CBD products.
According to the city, security surveillance videos from the cannabis retailers will be provided by the Redwood City Police Department to monitor for possible criminal activity. Cannabis retailers must check for identification and are not permitted to sell to individuals under the age of 21 or 18 if they are medical patients. According to the city, retailers are also not allowed to be within 600 feet of schools, childcare facilities, public parks, youth centers, and libraries.