Richard Rojo, San Mateo County Community College District's former head of public relations, pleaded no contest on March 15 for engaging in sexual acts with two minors.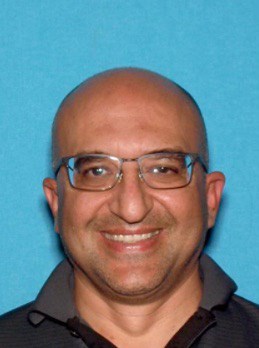 Rojo, 54, of Stockton, who served as the district's interim director of public affairs, faces up to three years and eight months in prison. Judge Javier Alcala has indicated that he would consider a probation sentence, according to the Santa Clara County District Attorney's Office.
The prosecution is seeking a prison commitment. If the judge places Rojo on probation, then the prosecution will "object to alternative programs, as we believe a jail sentence is appropriate for this conduct," said Cynthia Sumida, public information officer for the DA's Office, in an email.
Rojo allegedly met a 15-year-old girl on a dating app in November 2020. He then paid her and her friend, 14, to exchange nude photos, according to the DA's Office.
Rojo met the girls at a hotel at Santana Row in San Jose, gave them alcohol and sexually assaulted them, the girls told police.
Milpitas police were alerted in December 2020 of the alleged abuse, after one of the girls tried to kill herself by overdosing on melatonin, the Palo Alto Daily Post reported.
Rojo admitted the aggravating factors, namely that the victims were vulnerable and that he committed the crimes in a manner that required planning and sophistication, according to the DA's Office.
In 2021, Rojo turned himself in to the San Jose Police Department after an arrest warrant was issued for him, police said.
The community college district placed Rojo on administrative leave in May 2021 after he was arrested. The district fired Rojo in June 2021, according to the district.
Rojo's sentencing is set for May 26 at 9 a.m. in Morgan Hill.
Any person who is feeling depressed, troubled or suicidal can call 1-800-784-2433 to speak with a crisis counselor. People in Santa Clara County can call 1-855-278-4204. Spanish speakers can call 1-888-628-9454.
People can reach trained counselors at Crisis Text Line by texting 741741.