To keep the community in the know about home burglaries in town, Atherton police held what's become an annual community meeting on crime on Nov. 3. The main takeaway: burglaries haven't been eliminated in town, there have been fewer of them since new technology has debuted.
So far there have been 17 burglaries in Atherton this year. The police department would like to keep that figure under 20 for 2023, police officials said during the meeting. The number of burglaries has dropped sharply since 2021 when there were 45 reported.
In recent years, the town began installing Flock Safety automated license plate reader cameras (ALPRs). There are 47 cameras in town, 26 of which are funded by residents rather than the town budget. According to town officials, communities using Flock ALPRs reported a reduction in package and mail theft by up to 90%.
Police Chief Steve McCulley credited the ALPR system for leading to the arrest of a suspect after a man was robbed of his watch at his home on Marsh Road in 2021.
"Within two hours, they were IDed and one was placed under arrest," he said.
The readers are able to capture more details about a vehicle than just the license plate, including the color, brand and whether its a car, truck or motorcycle. It also captures pedestrians, bicycles and animals. "These are the details we often need to take the next step in solving a case," McCulley said.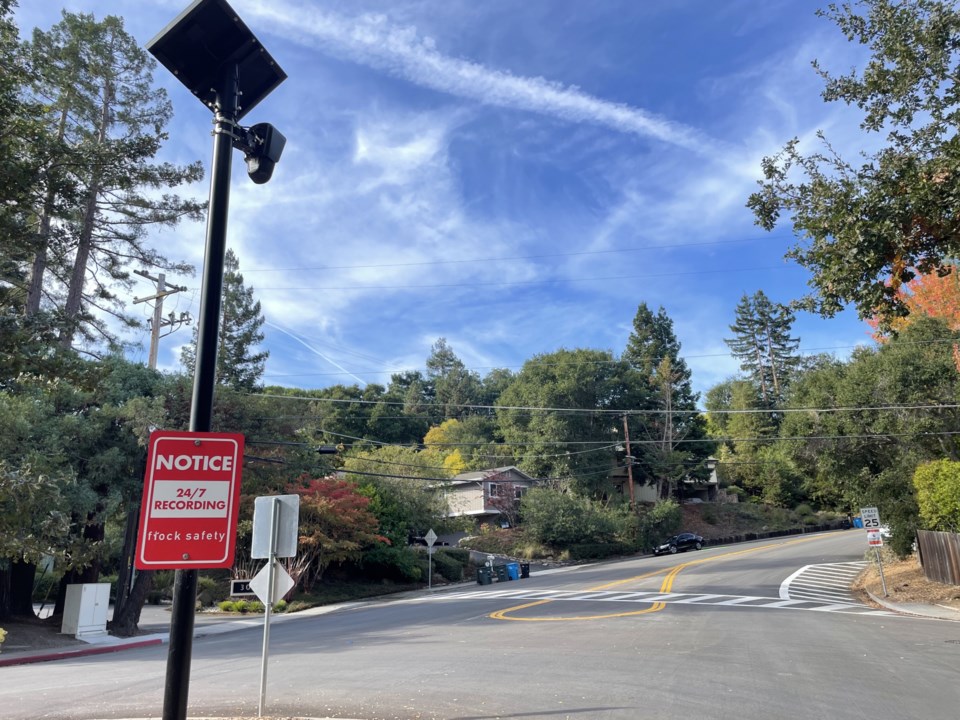 In 2022, there were 252 ALPR alerts in town, a mix of stolen vehicle alerts, Amber Alerts and hits on wanted people, according to police.
This year, Atherton also added the Paladin Nighthawk drone to its police force, which can fly out and gather real-time information during burglaries, and also be used for missing person cases, disaster response, traffic accidents, active shooter situations and more.
The last burglary reported in town was on Oct. 25 when three burglars broke a front glass door and entered a home on Ridgeview Drive.
Modus operandi for burglaries in town
During the meeting, police shared the commonalities in many of the burglaries in town:
• Window or door smashed on first or second floor
• Entry through open doors and windows
• Burglar alarms not activated
• Minimal to no exterior lighting
Common items taken this year include safes, jewelry, wallets, gift cards, keys, gate openers, purses, power tools, credit cards, cash, bicycles and cars.
Police noted that one obstacle for preventing burglaries is that smashed windows don't usually trip alarm systems. Alarm system sensors are often attached to the window itself and set up to detect if a window or door is opened.
Master bedrooms, where a lot of residents keep their safes and jewelry, don't often have cameras or motion sensors for privacy and convenience. This makes them easier for intruders to access, police said.
Residents also don't always turn on alarm systems because they think they're inconvenient, but they should do so if they want to prevent break-ins, police said.