Five days before Easter, the scene at the nursery school is one of organized chaos.
Two-year-olds push plastic trucks around the sandbox, paint pastel tulips with dramatic flourishes, and chase each other around the yard, their bunny-shaped name tags flapping in the wind. Teachers try half-heartedly to tame the students' shrieks.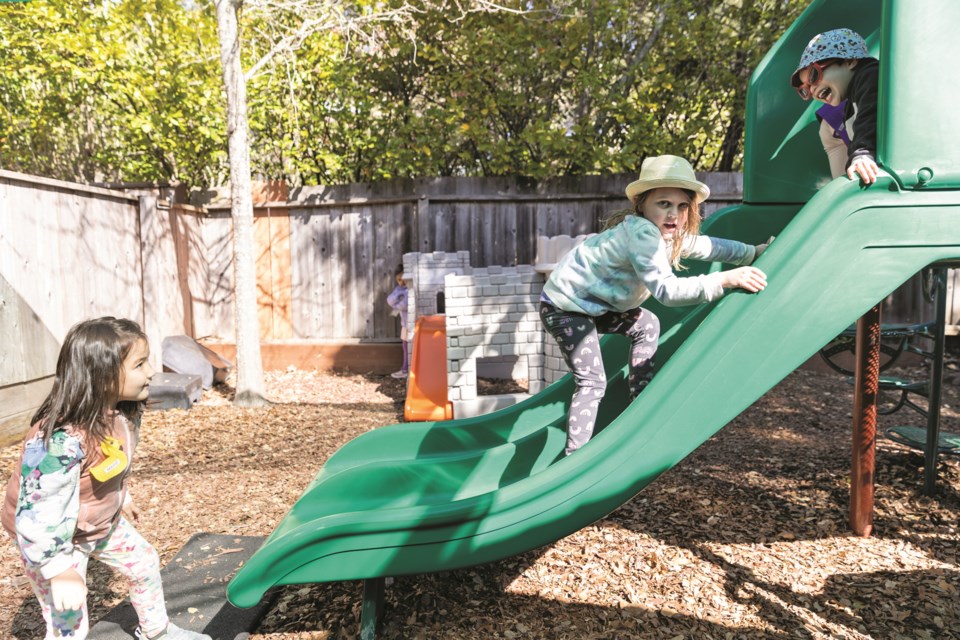 "You can hear them from a mile away because we're not much on, 'Quiet, quiet!'" said longtime teacher Daran Reinholm, laughing. "Unless it's for a particular reason that we need to be quiet, everybody's really loud." She pauses, adding, "Let their voices be heard."
In other words, it's just another day at the Woodside Parents' Nursery School (WPNS).
Tucked into the trees off Woodside Road, the preschool was formed by a group of parents in 1973 in the same location where it still stands today. Now, 50 years later, the school has grown and evolved while staying true to its founders' original vision: a play-based, community-run cooperative.
"It's been a pretty staple part of the community for a long time," said Rachel Cohen, board president and mother of two. "We've had kids in the recent classes whose parents went to this school."
The preschool, like others of its kind, is entirely overseen by the families who attend it. Apart from the teaching staff — four educators who manage the day-to-day curriculum— parent volunteers manage the school board, finances and other operations, and help out in the classroom on a rotating basis.
When Reinholm first brought her kids to WPNS in the '90s, she, like many others, had little understanding of what a parent co-op was. But as she adjusted to the new model and became more involved in the school, she grew to love it.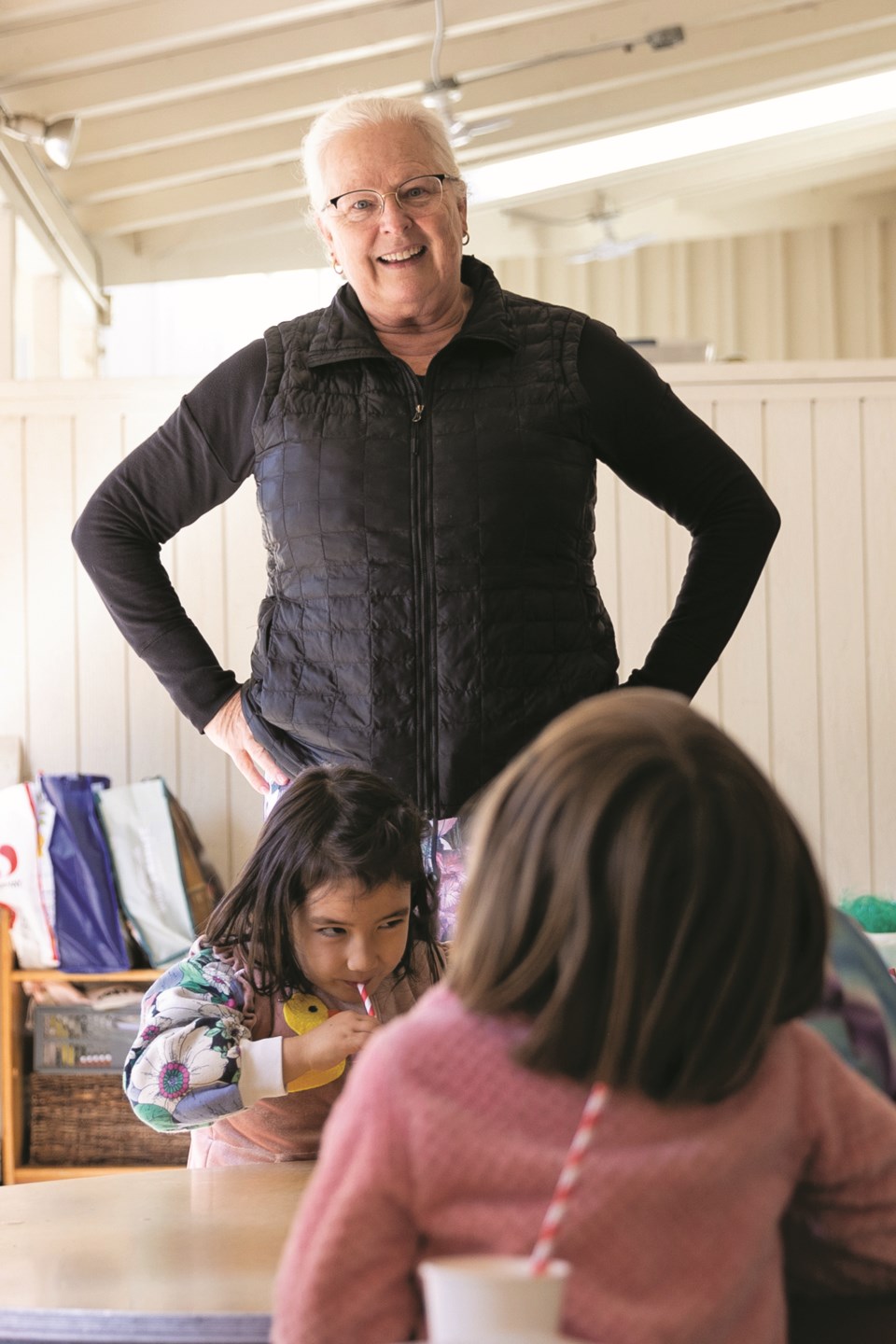 "You actually get to see your children interact in the classroom," she said. "And so you have a better understanding of how your child learns. You have a better understanding of how they are in social situations, how they play."
Importantly, all school activities are play-based. Rather than writing the letters of the alphabet on paper, for example, the kids will draw them in the sand, build them with play-dough, draw them on an Etch A Sketch, or construct them with sticks. The idea, Reinholm said, is to use "as many senses as possible" and engage a wider range of learning styles.
"It's a school where they're definitely allowed to be kids," Cohen said. "My daughter loves the yoga. She's been teaching her dad to take big, big breaths to calm down."
"Not at all patronizing," she added.
Compared to other co-ops, WPNS is "kind of light on the parent participation," Cohen said, only requiring parents to volunteer at school a couple of times per month. They are also asked to serve on a school committee, attend community events and help with fundraising. In exchange, tuition is cheaper than a typical drop-off program —ranging from $375 to $700 per month, based on the age group — which makes the school affordable for more income levels. Currently, roughly 40% of the 50 enrolled families live in Woodside, with others coming from Portola Valley and Redwood City.
"We've got a really good mixture of working-parent families and stay-at-home parents because it's quite a flexible situation," Cohen said. "We're a community, so we all help each other out. It really does lend itself to every kind of family."
Out front, the slightly older kids were learning about the alphabet. In celebration of this week's letter — "m" — they are making milkshakes from scratch. Or, rather, furiously whipping flavored syrups into cups stuffed with ice cream.
"Say milkshakes!" instructed Mike, one of the parent volunteers, snapping a photo from his phone.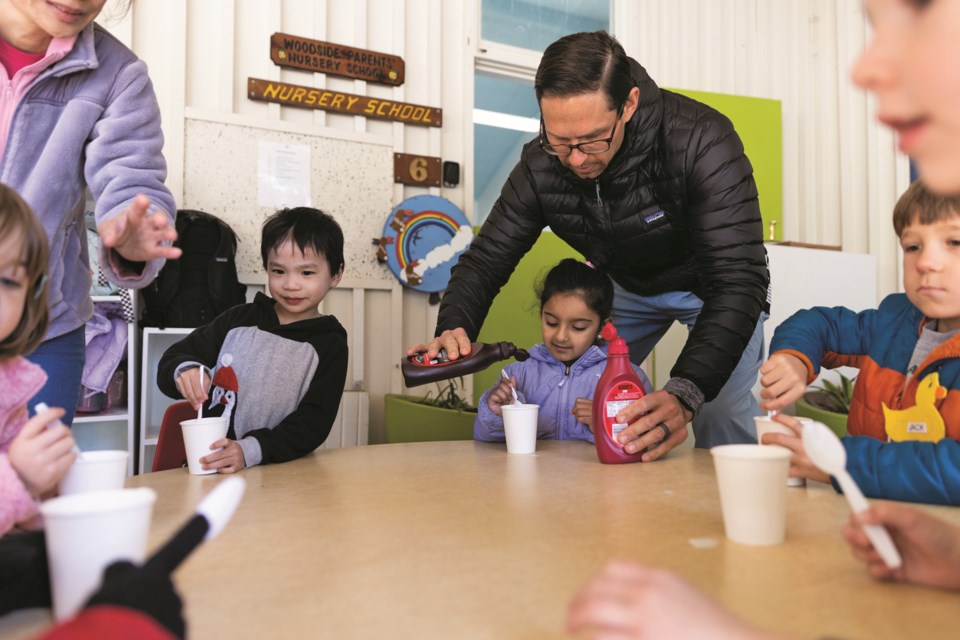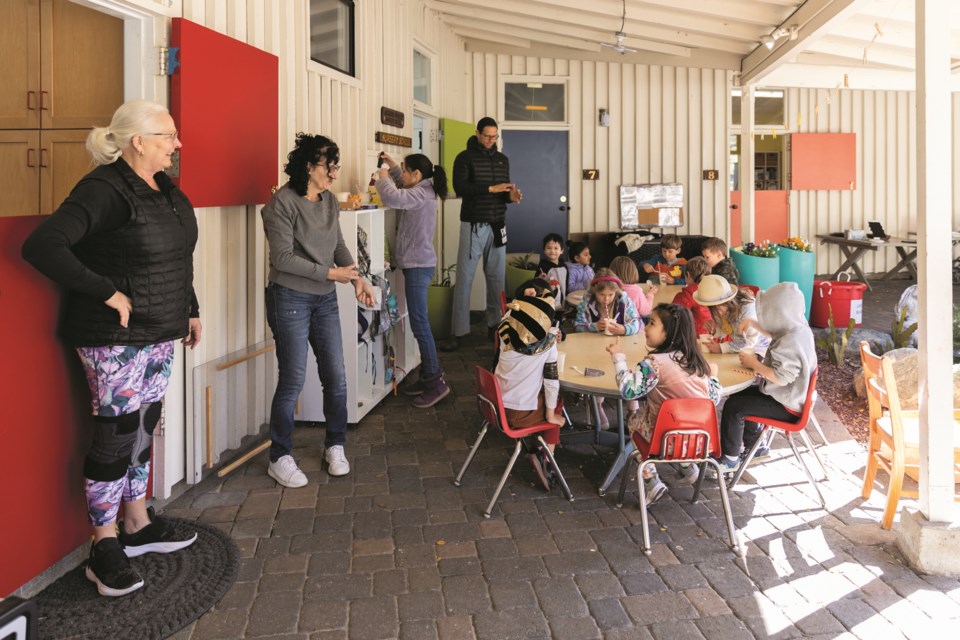 Mike stacked paper cups and mopped up sticky pink spills as the children scampered off to their next activity. A full-time surgeon at a nearby hospital, he was still wearing his scrubs as he cleaned.
"Surgeries were canceled today!" he yelled, happily on dad duty instead.
Meanwhile, the 2-year-olds transitioned, with only minimal herding, into the classroom where the teachers had organized more Easter-themed activities.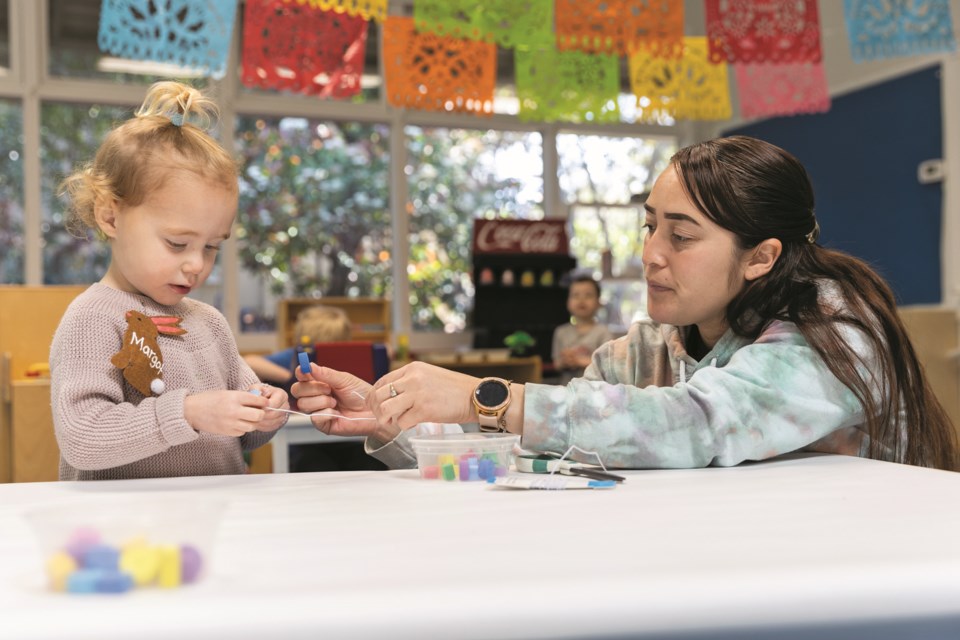 Henry sat studiously by his teacher's side, swirling colors into a plate of shaving cream; later he'll smash a paper cut-out face down into the mush to make a tie-dye bunny. Meanwhile Aldi filled a basket with plastic carrots and multicolored eggs, yelling enthusiastically as he skirted around a potentially hazardous coffee bean spill that has just occurred. Margot, unfazed, quietly slipped beads onto a string.
One of the joys of play-based school, Cohen said, is she never quite knows what the kids are going to get into from one day to the next.
"Or what they're going to come home covered in," she added, laughing. "It's wonderful!"
To celebrate its 50th year, community members are invited to gather for a celebration on Saturday, April 22, in the courtyard on the campus, located at 3154 Woodside Road, Woodside. Tickets are limited. Contact communications@woodsideparents.org or go to woodsideparents.org for more information.