Public safety, local development, climate resilience and housing took center stage during a recent debate among the candidates for Redwood City Council.
During a two-hour virtual forum hosted by the Redwood City Pulse on Monday, Sept. 19, five city council hopefuls vying for seats in districts 2, 5 and 6 strove to convince listeners they were the best candidate to represent the needs of their constituents in local government.
Margaret Becker, a mother of two and long-time public health professional, currently serves as the chair of the Housing and Human Concerns Committee and is one of three candidates for district 2, which includes much of downtown as well as Bair Island and the surrounding bayfront communities. She said she's running for city council because she "sees some real needs" within the community.
"I also see an opportunity for council members who are listeners, collaborators and consensus-builders," she said, adding that these were skills she's been practicing as the committee chair.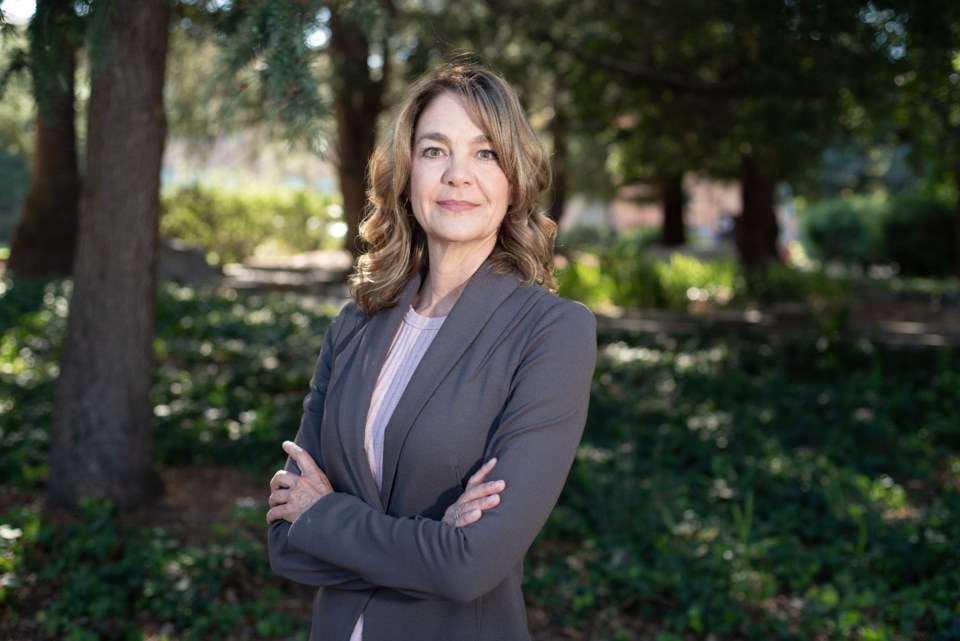 Alison Madden, one of the challengers for district 2, is a single mother and long-time resident of and advocate for Docktown's floating community. Having worked as a lawyer in both the tech industry and private practice, Madden said she has long aspired to go into public service.
Her reasons for running include: "housing, housing, housing." For her, she said, "housing means affordability and homeownership, with a diverse and equitable population where people can live and work in Redwood City."
Chris Sturken, also running for district 2, has experience working as a community organizer and coordinator at local nonprofits, including HIP Housing and Menlo Together, and said he has a "passion for public service." A former member of the city's Transportation Advisory Committee and recently appointed planning commissioner, he has centered his council campaign around affordable housing: preserving what exists and building more.
Sturken said he would be an asset to the council because of his "first-hand experience getting people into permanent housing" and identity as a lifelong renter and member of the LGBTQ+ community. "Representation matters," he said.
The lone candidate for district 5, Kaia Eakin is a Redwood City native and lifelong resident of San Mateo County. Her experience includes ​​seven years on the city's Historic Resources Advisory Committee, community volunteer work and a career as an attorney, specializing in workers' compensation.
Eakin said success for her would mean that all residents of district 5, and the city at large, feel that they are "well-represented" in city government. Specifically, she said, residents should "feel welcome at city hall" and that "if they have ideas or concerns, they can come to me."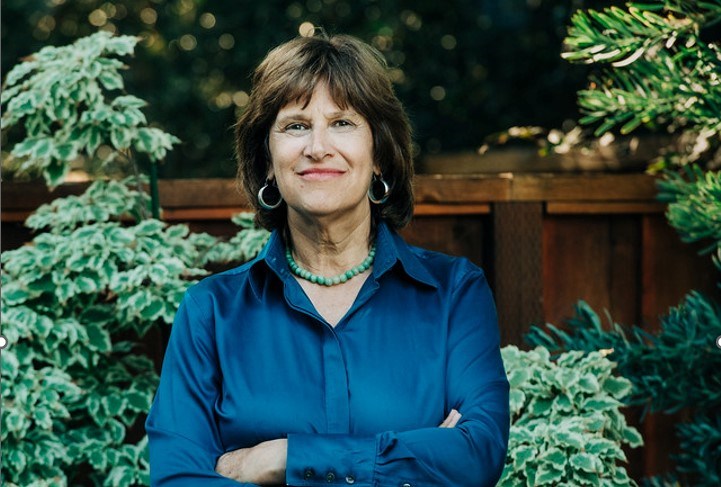 Jerome Madigan, a minister at the First Baptist Church of San Carlos, is one of two candidates hoping to fill the council seat in district 6, which includes the majority of the Mt. Carmel, Roosevelt and Woodside Plaza neighborhoods and portions of Eagle Hill and Central.
A fervent housing advocate with experience helping the homeless community and former member of the city's Housing and Human Concerns Committee, Madigan said his primary goal is to "leave the city in better shape than when I started." This safer, cleaner, better equipped to house people at all levels, better equipped to serve people who need mental health support, balanced budget
Madigan will face off against current council member Diane Howard, who said she was unable to attend the forum due to a prior engagement.
Housing and homelessness
With growing numbers of people experiencing homelessness and rising rent prices that have forced many residents to relocate, Redwood City's housing crisis has become a major talking point among residents and city officials alike.
In February, a one-day count found that the unhoused population in San Mateo County had grown by 21% from 2019 to 2022, with the largest number of people experiencing homelessness living in Redwood City. The Pulse asked the candidates to comment on the causes and possible solutions.
Eakin attributed the city's growing homeless population to its mild climate and regional status.
"We're the county seat. The weather is good. We also have the jails here in Redwood City," she said.
Though Eakin acknowledged the urgency of addressing the issue, she offered little in the way of solutions and spoke instead to the city's existing development projects, including the navigation center and additional converted hotels.
"These are all things that we have done," she said. "It's not enough, but we're working on it."
Madden named several specific goals: repealing Article 34 (which prevents the construction of public housing without voter approval), having a social housing referendum and identifying new potential housing opportunities throughout the city, such as tiny homes, permanent RV lots, safe campgrounds and floating communities. She also said she would work with the county to streamline the "most basic" housing assistance.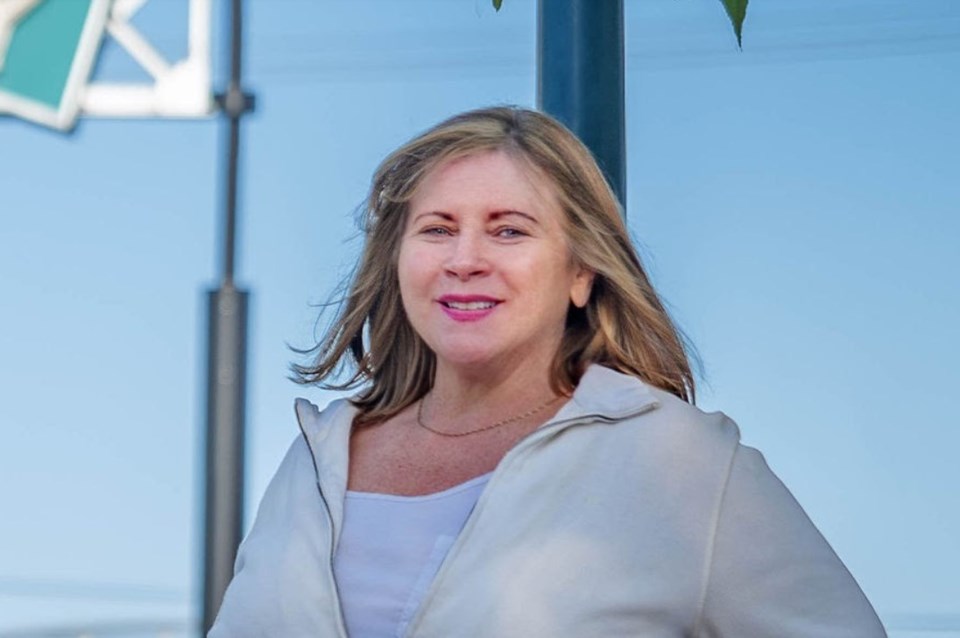 Madigan suggested a more collaborative approach that would bring together different local agencies—law enforcement, mental healthcare, addiction specialists—to tackle what he called "a very complicated issue."
To really make a difference, he said, it was critical to address the "core" of the problem, which he said was ultimately a lack of housing and support for people struggling with mental health and addiction issues.
"If we don't support people on the other end…then they're going to continue to repeat patterns," he said.
Sturken was the only one to name the pandemic as one of the major causes of increased homelessness. Even with the eviction moratorium and other protections, he said, "people still fell through the cracks."
To address the issue, he proposed a multi-pronged approach. His first priority, he said, was keeping people housed by strengthening tenant protections and building more affordable homes with wraparound support services. Additionally, he said he wanted to expand partnerships with local nonprofits, such as HIP Housing, LifeMoves and Habitat for Humanity, to help residents seeking rental assistance and affordable housing.
Having participated in the annual one-day count, Becker said she saw firsthand the "heartbreaking" stories of people experiencing homelessness. She agreed with Sturken's multi-pronged approach, adding that there was "no single solution to homelessness" and applauding the existing partnerships between local organizations and the city and county. Like Eakin, however, she didn't suggest any new solutions to address the problem.
Turning to housing policy, the candidates were asked to comment on state and local legislation aimed at addressing the crisis.
Asked about their stance on Senate Bill 10, which streamlines zoning for higher-density housing by enabling cities to bypass environmental review and build up to ten units on a single-family parcel near transit or job hubs, almost all the candidates endorsed building more multi-unit housing, particularly along Redwood City's transit corridors.
Sturken and Becker were more specific, naming shopping centers as well as Sequoia Station and the city's Transit District as prime opportunities for building higher-density housing.
None of the candidates said whether SB10 was a tool they would employ to fast-track such housing projects, however. The only one to address the bill directly, Eakin seemed to misunderstand its functionality and incorrectly stated, "we don't have a choice, we have to comply with it." However, rather than a mandate, SB10 has been described by its author, state Sen. Scott Wiener, as a "tool" for cities to use at their discretion.
Turning to local housing efforts, the candidates shared their views on the city's recently adopted Anti-Displacement Strategy, which was written as a roadmap for preserving existing affordable housing and protecting the city's lower-income tenants.
Madigan advocated for programs that would go beyond renter protections and support first-time homebuyers. He said he would "partner with programs and nonprofits that are centered around providing assistance for down payments" to help residents begin to "build generational wealth for them and their families and future generations."
Sturken said the most important addition to the strategy would be a relocation ordinance to support tenants temporarily displaced for housing renovations.
"If a home is deemed uninhabitable because it's infested with bedbugs, or electrical issues, whatever it may be, we would work with the landlord to rehab the unit and assist their tenant with relocation expenses," he said.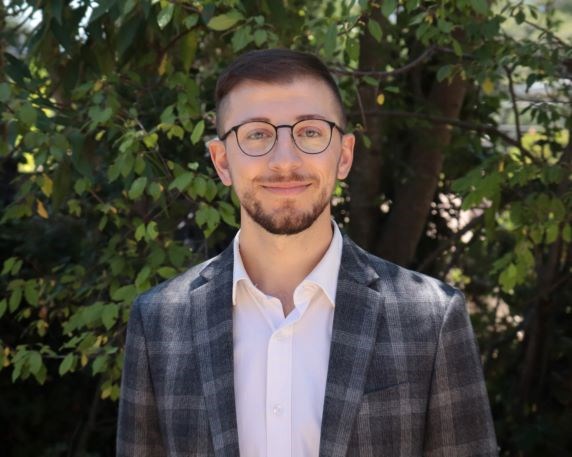 As to the city's biggest hurdle to producing more affordable housing, half of the candidates blamed finances.
While Sturken said he would focus on negotiating with commercial developers to produce more low-income housing, Becker suggested seeking additional funds from local organizations or county programs. Pushing back on her fellow candidates, Eakin worried that partnering with developers would only exacerbate the jobs-to-housing imbalance and instead proposed collaborating with neighboring cities to more fairly distribute the responsibility for building affordable housing.
Rather than funding, Madden described the biggest barrier as a lack of "creative and divergent thinking" and called on the city to explore more housing options, such as tiny homes, mobile home lots and floating communities.
Madigan, too, was less concerned with the financial limitations as he was with space constraints. "The number one hurdle is land," he said. "It's space—we don't have it." He proposed negotiating better deals with developers that would incentivize more creative and higher quantity housing projects.
"I feel like we've gotten a lot of bad deals in the last ten or so years from development," he said. "We've seen a ton of development money come here and we have not benefited much from it."
Climate resilience and development
Redwood City is "one of the most vulnerable cities in California to sea level rise," according to the city's 2020 Climate Action Plan.
Becker emphasized the existential threat of climate change, citing a statistic from the plan that predicted 59% of the city would be vulnerable to flooding with just 3.3 feet sea level rise.
"This is something that is knocking at our door right now," she said. She didn't name any specific ideas but called for proactive, collaborative and "nature-based solutions instead of levees."
Eakin echoed Becker's collaborative approach and urged Redwood City to join other local agencies, including cities of Menlo Park, Palo Alto and East Palo Alto, in the San Francisquito Creek Joint Powers Authority, to work on regional flood mitigation strategies, such as horizontal levees. Madigan also supported bringing "more people around the table" to seek innovative solutions and inviting developers to include sea level mitigation in their community benefit offerings.
Madden also looked to larger-scale collaborations, including statewide resilience initiatives. Warning of potentially disastrous flooding that could inundate large swaths of the city, she called for a baywide plan to improve natural drainage systems and evacuation plans.
Sturken, an avid proponent of green infrastructure and transportation, said he would address the root of the problem: greenhouse gas emissions. He advocated for more electric vehicles, improved public transportation and an expanded bicycle and pedestrian network.
Large-scale development has also raised some environmental concerns throughout the city, particularly along the bayfront where communities have taken issue with new housing and commercial life science projects. Overall the candidates expressed hesitation around continued commercial and residential growth along the coast.
Eakin said that while change was inevitable, she would support better usage of the existing land and being smarter about where to build by taking advantage of "opportunities for transit-oriented development" in particular.
Madden said she did not support high-density development east of Highway 101, adding that there was room for different types of affordable housing, including medium-density development.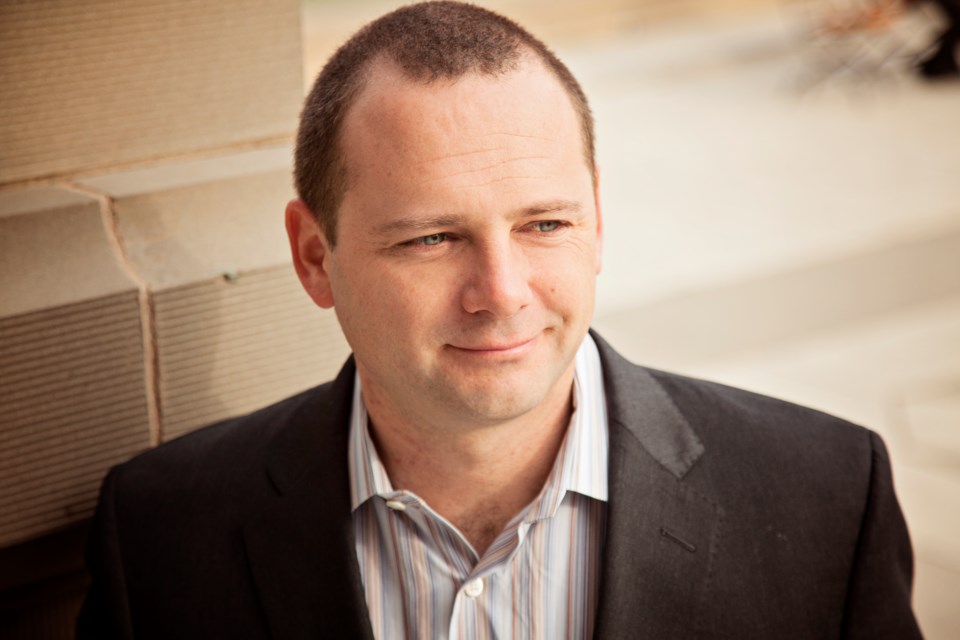 Becker also said she was generally not supportive of development on the east side of 101 but that she wouldn't completely rule it out. However, she emphasized the importance of expanding recycled water programs and permeable ground surfaces for water collection, decarbonizing transportation and implementing the city's Reach Codes—amendments to green building standards—to shift to electrified buildings.
Madigan agreed. "My knee jerk reaction would be no, I don't support high-density development out there [east of Highway 101]," he said. However, he left the door open for medium-density development and said that technology could help minimize the environmental impact.
With the right design, net water and energy usage could be reduced or even eliminated, he said, adding that buildings could "generate [their] own energy."
Sturken said he was hesitant to support development along the Bayside without also implementing restorative habitat measures. Ultimately, he said, the city would have to "build our way out of this housing crisis" by creating more affordable homes at all income levels along transit corridors—and leveraging Reach Codes to "ensure that our new development is as environmentally conscious as possible." He added that high-density housing was, by default, more environmentally friendly because shared walls and greenspaces minimized the demand on water and energy resources.
In a minute-long challenge, Becker pushed Sturken to be more specific about his housing strategy.
"Anytime anybody says that we need to build our way out of this housing crisis, it's like nails on a chalkboard to me because we have been building and building and building, and the only way we've been able to build is by building places where there are jobs," she said. Citing the city's rising jobs-to-housing imbalance, she said: "I would just like to ask Mr. Sturken how he plans to build our way out of the crisis."
Sturken responded by saying that the city was currently in a housing deficit and "making up for decades of a lack of building homes." Additionally, he proposed making more effective use of existing housing by partnering with local nonprofits and agencies to help pair residents with housing.
With regards to the widening gap between jobs and housing units in Redwood City, Madden was the only candidate to support a temporary cap on commercial development, while Eakin and Sturken said the best way to address the imbalance was by building more housing.
City finances
Facing a multimillion dollar operating deficit, the candidates how they would close the gap—either by raising taxes, cutting costs or some other solution.
Madden and Madigan both suggested taking a closer look at the consent items on the city council agenda to look for places to cut back and critiqued the council for letting many items pass through without any pushback or negotiation.
"I also see millions of dollars on the consent calendar coming through and really nothing really being challenged," Madigan said, agreeing with Madden. "It kind of feels like it's just constant spending without really looking carefully."
Becker advocated for a different approach: consolidating city departments and sharing services with the entire county.
"We need to get rid of the competition for services that led to us being in this debt," she said. She also suggested asking state legislators for help, blaming benefits packages and low returns on CalPERS operating investments.
Sturken said Redwood City's small businesses had been "nickeled and dimed left and right," with parklet permits and other fees during the pandemic and said he would not support new taxes on small businesses. Eakin also said she was not in favor of increasing small business taxes, though neither she nor Sturken proposed alternate solutions. Describing financial dips as cyclical and fleeting, she encouraged the city to "have patience and look at the long term."
Policing and public safety
Sturken said the city needed to maintain funding to support a well-staffed police force. He said housing was a major constraint and advocated for a first-time homebuyer program to help officers live in the city they serve.
"I know I may sound like a broken record, but many of our police officers cannot afford to live in Redwood City," he said. "They're commuting from far distances in the East Bay and even the Valley to serve our community."
He also called for more training—specifically "culture of humility training"—to teach officers how to interact better with people of color and members of the LGBTQ+ community. Helping police "unpack their biases in their policing methods" is critical to restoring trust between the police and the community, he said.
Becker agreed with Sturken and said she'd like to see the local law enforcement move towards a community policing model.
"We used to have police officers who would go to the neighborhood association meetings and listen to what their concerns were," she said, calling for more local recruitment of new officers and other incentives to live in Redwood City. She also supported additional programming beyond the required annual training, which she called "pretty minimal."
Madigan agreed that sourcing Redwood City residents would build a more sustainable and community-minded force. "We need to recruit locally," he said, endorsing a "fully staffed, well-trained, homegrown police department that is as diverse as the community it serves."
Madden, Chris, Becker and Eakin all endorsed the establishment of a civilian oversight board to supervise the county sheriff's office.
"I do believe the community needs to be at the table," Madden said, adding that she'd like to see the city send a letter to the county in support of civilian oversight. Sturken said he had supported civilian oversight since serving as a member of the San Mateo County Democratic Party's police reform task force early in the pandemic.
Madigan, however, said he would proceed "with caution."
While citizens needed more transparency and accountability from law enforcement, he said it was important to balance that with supporting the police department's needs.
"We need to allow them to also be able to do their jobs and to be the protectors of our city," he said. "We want them to feel like they can protect us."