San Mateo County has begun major repair work on the northern 4.5-mile section of the Sawyer Camp Trail, part of the Crystal Springs Regional Trail, that will continue through November.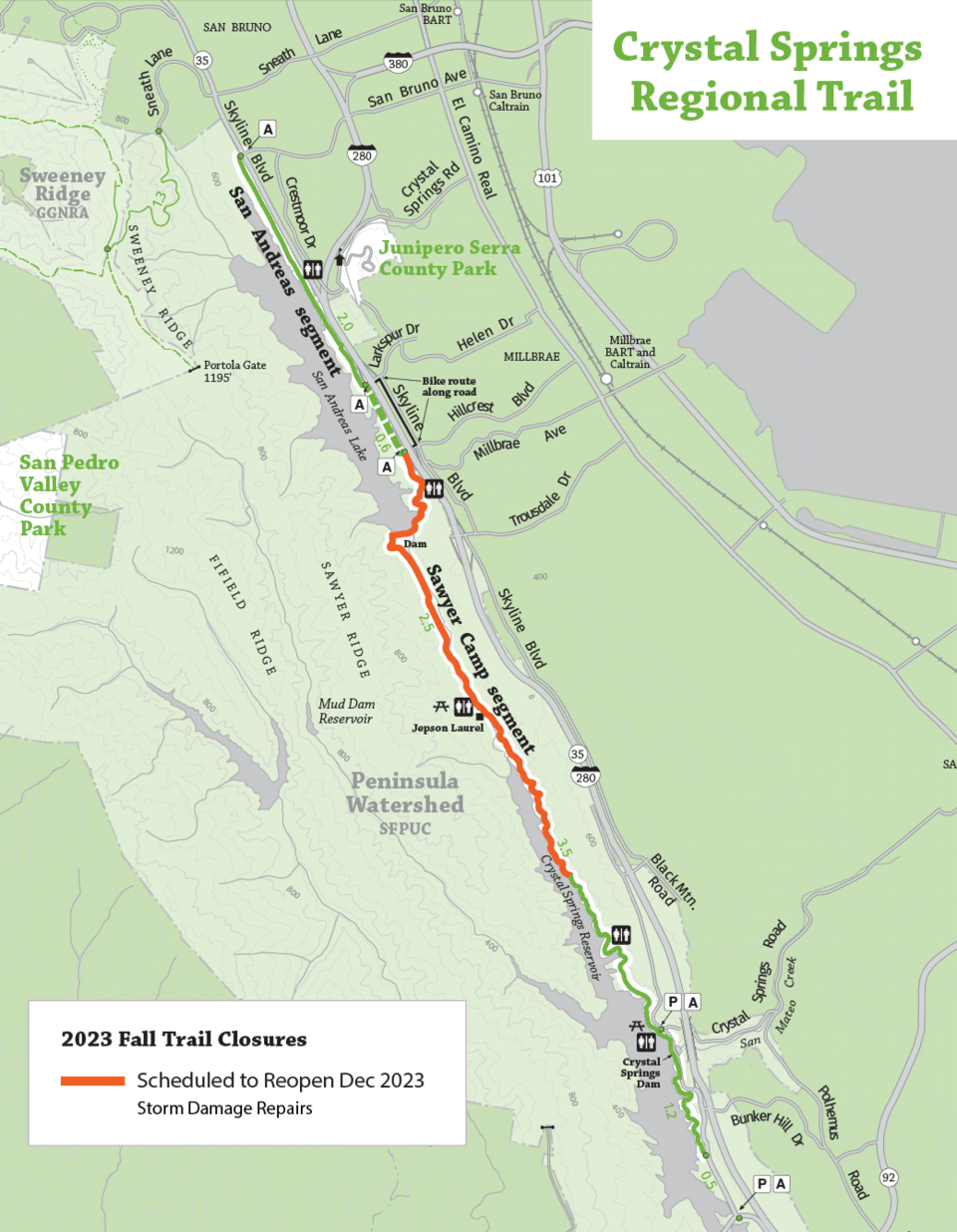 This initiative will address extensive storm damage and ensure public safety, including landslide debris removal, drainage improvements, and road reconstruction, according to a San Mateo County news release.
In a related development, the Ralston Bike Trail, a key connector to the Crystal Springs Regional Trail, is closed until November 30 due to Pacific Gas and Electric Company (PG&E) conducting a gas transmission project.
These closures impact both recreational users and local commuters, emphasizing the importance of safety and infrastructure maintenance in public spaces.