For his entire firefighting career, Tom Cuschieri has spent his days in the hills of the Midpeninsula. Now, he's taking on his biggest role to date as the Woodside Fire Protection District's 14th fire chief.
Cuschieri, 53, is the successor to Rob Lindner, who retired on June 22. Cuschieri started in the top job on June 26, after the fire board voted on April 25 to hire him after Lindner announced his retirement.
The department, which serves Woodside, Portola Valley, Emerald Hills, Ladera, Los Trancos, Skyline and Vista Verde, has faced increased wildfire threat in recent years. There's an enormous amount of fuel mitigation work needed to prevent fires, including using a $3 million grant to reduce fuel along Highway 35, also known as Skyline Boulevard. The department is also working with the town of Portola Valley on evacuation policies.
Fire Marshal Don Bullard is seeking more grants, Cuschieri said.
Firefighting beginnings
Cuschieri, a San Carlos resident since 2000, most recently served as deputy fire chief. He was a cadet with the department in 1993 through a College of San Mateo program. Cuschieri, who grew up in Belmont, went to paramedic school in 1995. He was officially hired by Woodside Fire in 1997.
"I learned everything about Woodside fire and fell in love with this place," he said. "It's a small community and small fire department. Everybody knew each other here; it's family-oriented."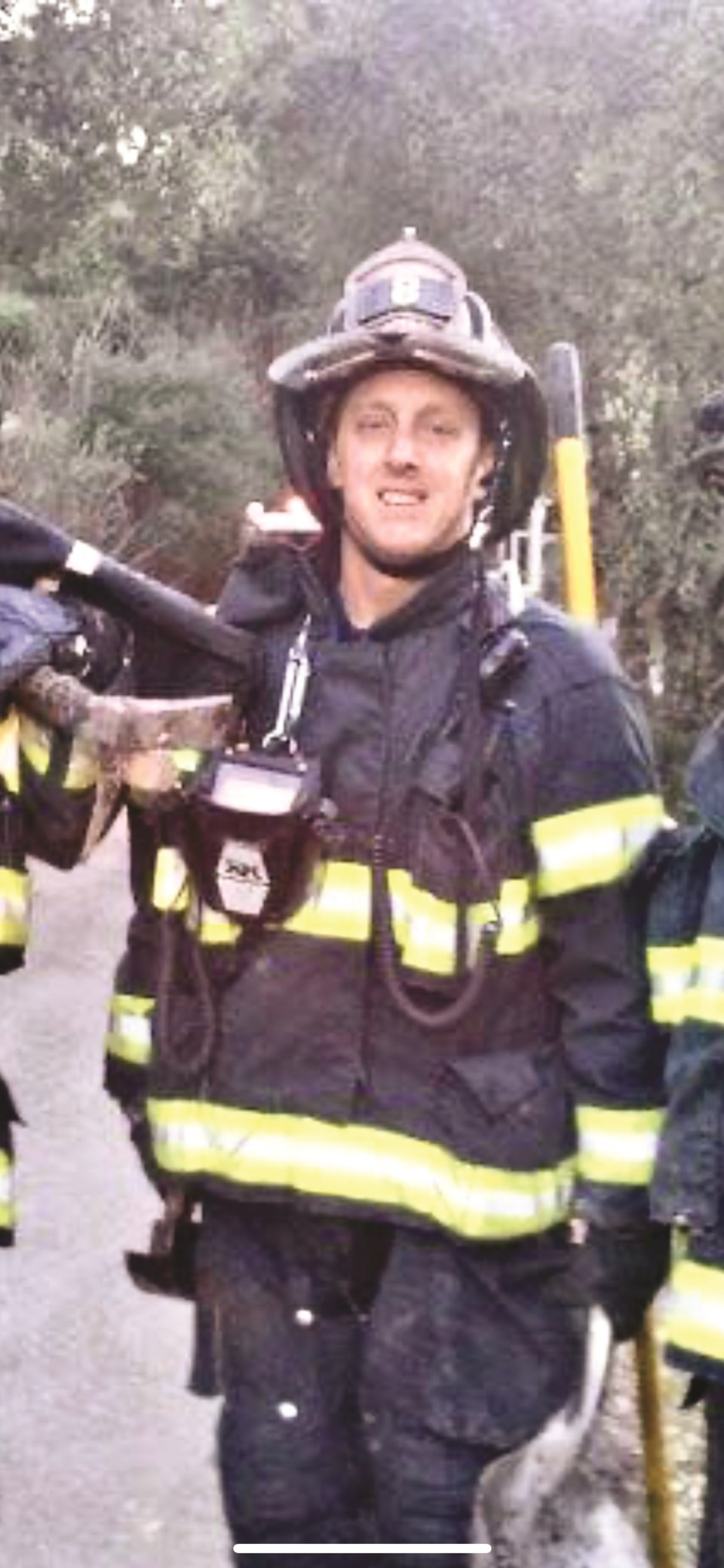 Cuschieri said he never thought he'd end up becoming the fire chief.
"You focus on your task at hand," he said. "I'm a humble person. I always strive to do better."
He worked up to the ranks for several years and then was promoted to captain in 2007. He became a battalion chief in 2019 and also was put in charge of training.
"The past fire chief invited me to sit in on the deputy chief meetings and I really got my exposure (to leadership work)," he said.
A family affair
When he says Woodside Fire is family-oriented, he means it. Cuschieri's son, Brandon Cuschieri, 26, joined the fire department two years ago after getting his bachelor's degree. His son grew up in the firehouse, he said.
"He came home and one day said 'I don't want to be a psychologist anymore, I want to be a firefighter,'" the elder Cuschieri said.
New fire code
The fire board is also in the process of making a significant update to its fire code guidelines for the jurisdictions it oversees, which it will review at its July 25 meeting.
New guidelines include requiring a permit for cannabis facilities or operations, high-rise building, and mandating fire sprinklers for certain types of basements.
When required by a fire code official, some addresses may need to be plainly visible from the fire apparatus road at the back of a property, rear parking lots or alleys.
To help educate residents and provide an opportunity for public comment, the Portola Valley Wildfire Preparedness Committee will discuss the changes at its Wednesday, July 19, meeting, which takes place at 4 p.m. It should review it again in August.
Firefighter health
The Woodside department is also beginning to focus on firefighter health and safety, Cuschieri said. There are obvious dangers associated with the profession, but firefighters also face mental health challenges and higher cancer rates. Firefighters have a 9% higher risk of developing cancer and 14% greater chance of dying from cancer compared to the general public, according to a 2022 report from U.S. Fire Administration. Suicide rates are also higher among firefighters, according to the FEMA entity.
The department brings in a counselor once a year to cover how to deal with emotions and where to go for help, Cuschieri said.
New stations
The department is in the midst of remodeling Fire Station 8 at 135 Portola Road in Portola Valley, which is expected to be complete in August.
Kitchen work is expected to be completed this week, and concrete is being poured to get the driveways ready, Cuschieri said.
It is also rebuilding Fire Station 7 at 3111 Woodside Road in Woodside, a project 10 years in the making, which should be done in November. It was originally planned to be finished in July.
He said the framing is complete, and the electrical work is wrapping up. They're installing elevators, too.
"It's really coming together fast," he said. "Rain delays (this winter) set us back quite a bit."
The fire department expects to move out of the temporary fire station at the Stanford Linear Accelerator Center (SLAC) site on Sand Hill Road by Christmas, he said.
Other resources
To find out when the free wood-chipper program is coming to neighborhoods in the Woodside Fire Protection District, go to woodsidefire.org/prevention/chipper-program.
Through the program, which runs from May to October, district residents may place brush and tree branches less than 8 inches in diameter, piled in neat stacks next to the road, with piles less than 10 feet high or wide and with cut ends facing the road. Eucalyptus and poison oak are not allowed, nor is wood embedded with nails or screws.