Kimberly Giuliacci took a few turns in her career path before finding her calling. But she never lost sight of the sense of service.
She worked in a veterinary hospital for a while before looking into nursing. Then she went to EMT school where most of the students were men going into the fire service.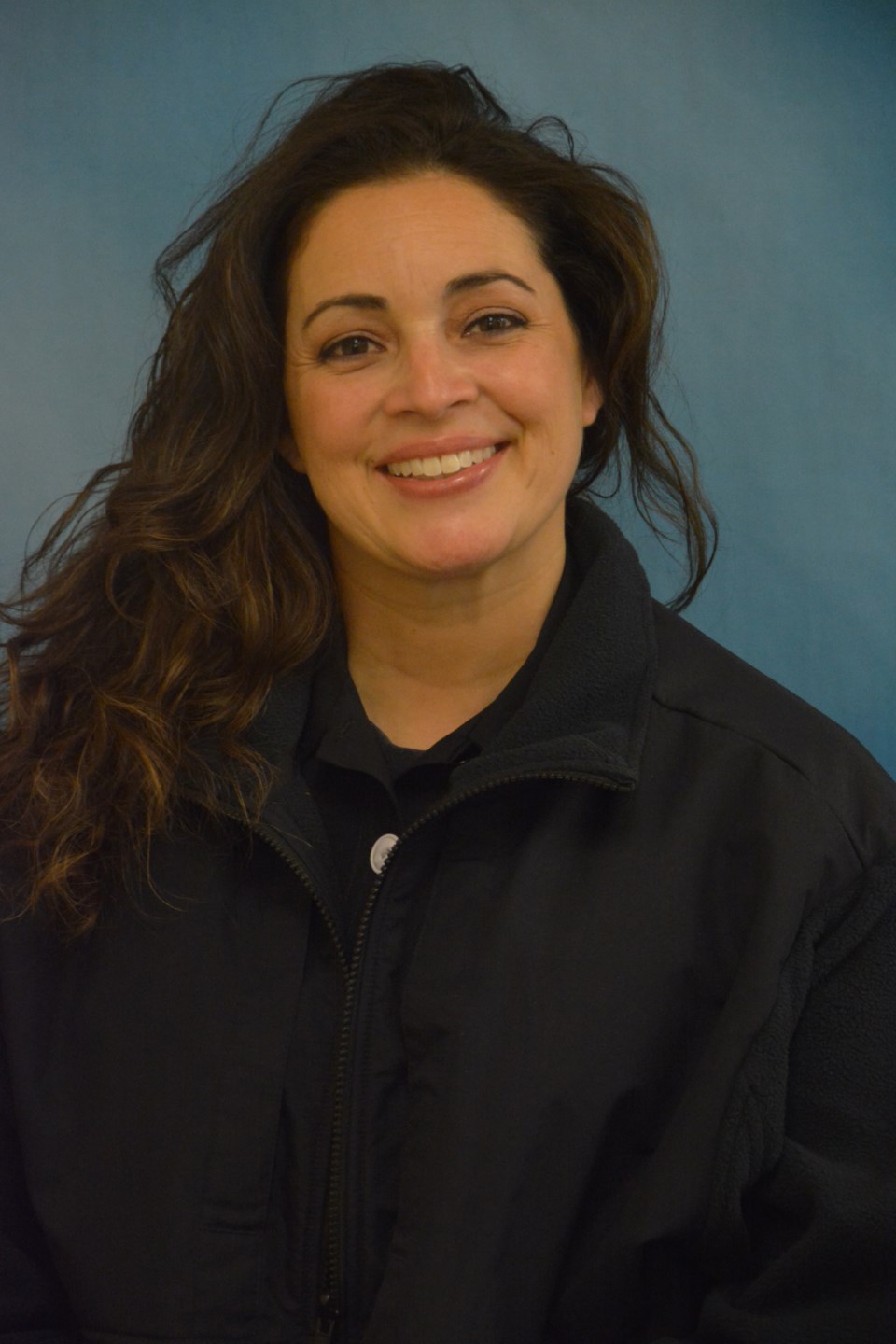 "I started considering that's something I could do," she said. "I can handle everything that they would do on an engine and respond to calls."
She enrolled at the Fire Academy at College of San Mateo, and this detour into the fire service ultimately brought her to what she feels is her purpose.
Giuliacci, 45, is the new fire marshal for the Woodside Fire Protection District. She takes over for Fire Marshal Don Bullard, who is retiring next month after 35 years working for the district. The district serves Woodside, Portola Valley and the unincorporated communities of Emerald Hills, Ladera, Los Trancos, Skyline and Viste Verde.
Although she traveled through various occupational fields, searching for a way to serve others or the community seemed to have guided Giuliacci's career decisions.
The fire service certainly offers that opportunity. "I found a passion for working with the community and working with people for something that I saw very valuable - life and safety," said Giuliacci, who lives in San Mateo with her husband, Eric, and their son, Gianni, 14, and daughter, Nica, 9.
"Where I am now in this point in my career, I feel like I have found a purpose," said Giuliacci, who has been working with Bullard the past several weeks during a transition period before she officially takes over Jan. 1.
Bullard sees his successor as having the skill set to help lead the district amid new challenges and fast-evolving changes in the industry and local community.
"When I started with the fire district in 1988, we had no Fire Prevention Division," Bullard said. "The fire marshal, at that time, was the responsibility of one of our line battalion chiefs."
Now on top of the district's normal process to review plans for new construction, additions and remodels, he said, "modern technology has kept our Fire Prevention Division busy over the years with the installation of photovoltaic systems, energy-storage systems and back-up generators."
The division will just get even busier, he said, because of the anticipated increase of residential units in Woodside and Portola Valley as part of the state's requirement for local jurisdictions to expand housing.
With that backdrop, Bullard described Giuliacci as bringing "a well-rounded, diverse background in fire prevention to the district. She has a background in all phases of fire prevention" with a dozen years of experience working in various roles for different fire agencies throughout San Mateo County.
He also noted that Giuliacci will be the second female fire marshal for the Woodside district. Before Bullard became fire marshal, Denise Enea served in that role for more than 20 years. Another female fire marshal, Christine Reed from the Central County Fire Department, just retired in August.
It was at Central County where Giuliacci got her professional start in the fire service, as a fire-prevention intern. Then she worked as a part-time fire inspector serving both the Millbrae and San Bruno fire departments. After Central County absorbed the Millbrae department, she became a full-time fire-prevention specialist.
After a few years with Central County, she was hired by the Menlo Park Fire Protection District as a fire inspector 1. She eventually made fire inspector 2 there.
When the Woodside district was hiring for a fire inspector 2, she said, "I was ready to make a change to a different type of community and challenges because they're a wildland-urban interface. It's a community that's very different from anything I've ever done before, and I just felt because of the goals that I had to one day be a fire marshal I wanted to be very well-rounded and be familiar with every aspect of fire prevention."
So she joined Woodside in January, developing and deepening her knowledge of wildfire prevention. Several months later, she tested for the post being left by Bullard and was promoted.
Becoming fire marshal is something Giuliacci aimed to do for a long time. "Every opportunity I've had - every training, every class I've taken – was always with the goal of fulfilling this role one day," she said, "and now after all these years, it's exciting to know I've accomplished that, but I still have a lot ahead of me."
She agreed with Bullard that among the key challenges moving forward is the prospect of rapid residential growth due to the state's housing mandate. That growth translates to an increase in fire-related calls.
"Anytime there are more people, there are more emergencies and there are more car accidents and there's more of everything," Giuliacci said.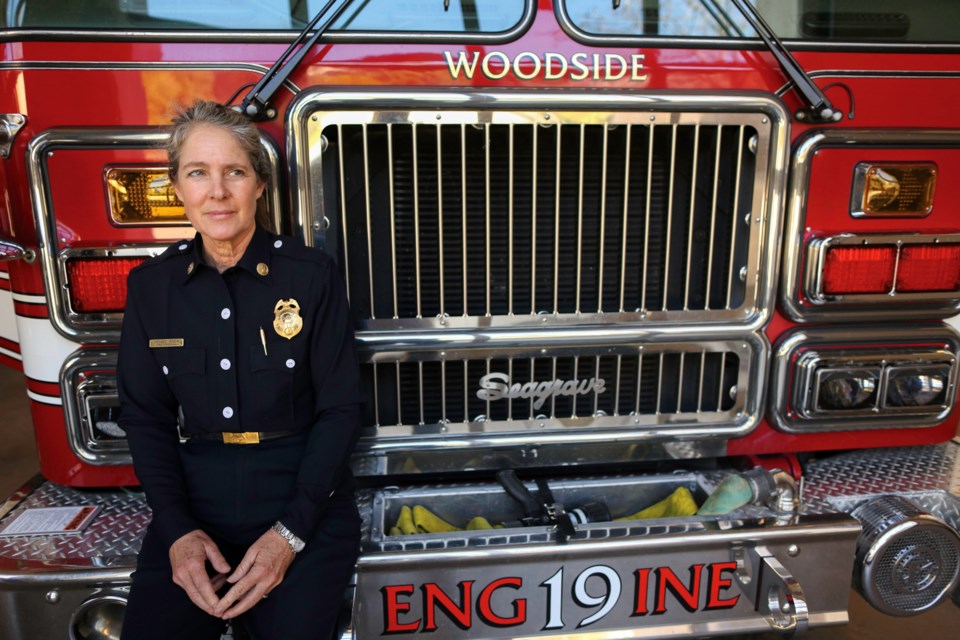 That's why it's critical to beef up fire personnel and access funding, she said. "We can support the community more with having inspectors out in the field that can hit every single parcel and every single house."
Although the area that the district covers is affluent, she said, it's still vital to pursue grants and other funds to help residents prevent or prepare for fire disasters.
"Just because it's more of an affluent community doesn't necessarily mean that everybody has the means or the resources to be able to do what needs to be done," she said.
The district has also been working on strengthening local fire codes and helping forge an evacuation plan in the event of large-scale emergencies such as the deadly wildfires up north the past few years or just recently in Maui.
Spreading public education about fire prevention is also a particularly important piece of strategy given that the Woodside and Portola Valley area is a high-vegetation zone during a time of increased wildfire catastrophes statewide.
"It's basically raising awareness of where we are and what we're in and the vegetation that surrounds us," Giuliacci said. "We have to create fuel breaks or create our defensible space and cut down everything that's dry and dead."
She added: "It's such a beautiful community, but with that beauty comes the responsibility to also manage it."