Sequoia High's Athletic Director Melissa Schmidt doesn't recall if the school has ever had five student-athletes signed to NCAA Division 1 college on the first signing day. Still, she remembers the first time she met the students who broke that mold.
The five students are Ava Jarolimek, Blessing-Hephzibah Taimani, Abigail Goetz, Ian Holt and Addison Haws. All of whom were in front of the school's mural signing their commitment papers in front of dozens of their family and friends on Wednesday, Nov. 8. Schmidt made an emotional speech, and when tears rolled down her cheek, she joked she knew it was coming.
"I have been doing this for a really long time, and you just get attached to kids, and this is a special group," Schmidt said.
Schmidt, also the Varsity Girls' Soccer coach, said that this year was exceptional because one of her players, Haws, was signing to Arizona State University.
"I remember watching her first day try out as a freshman. Both my assistant coach and I knew she was special. She is an exceptional soccer player and an exceptional kid," Schmidt said.
Last season, the girl's soccer team won the Central Coast Section playoffs, but it wasn't without adversity. In 2019, the team lost in the playoffs, and in 2020, they made the championship game, which was the first time the girl's team reached that milestone in the school's history, but ended up losing the match, which Schmidt said was heartbreaking.
It made last year's season that much more magical when the team won the championship, and this season, they are looking to defend that title.
"I told them at the end of the game, we will be back," Schmidt said.
It wasn't the last time Haws faced adversity; she said during the college application process last summer, her emails were dry, and she wasn't getting responses, which was concerning because she had her heart set out on playing soccer for a Division 1 school.
"I kept working and didn't let it discourage me, and when the week came, I got into a very, very good school," said Haws, who added she couldn't have done any of it without her family, friends and coaches who have supported her.
Haws, who has played soccer since she was 4 years old, felt grateful she got to spend Wednesday's signing day with her family.
For Taimani, a multi-sport athlete at the school, receiving a full-ride scholarship for lacrosse at Howard University in Washington D.C. was a moment she and her family will never forget because she will be the first of her family to attend a four-year college.
"My grandpa and grandma came from the islands [Tonga] with nothing, the house they have been living in since their family first came to the U.S. This made it worth everything they worked for and my parents, they worked a lot for me to be here, and they have supported me," Taimani said.​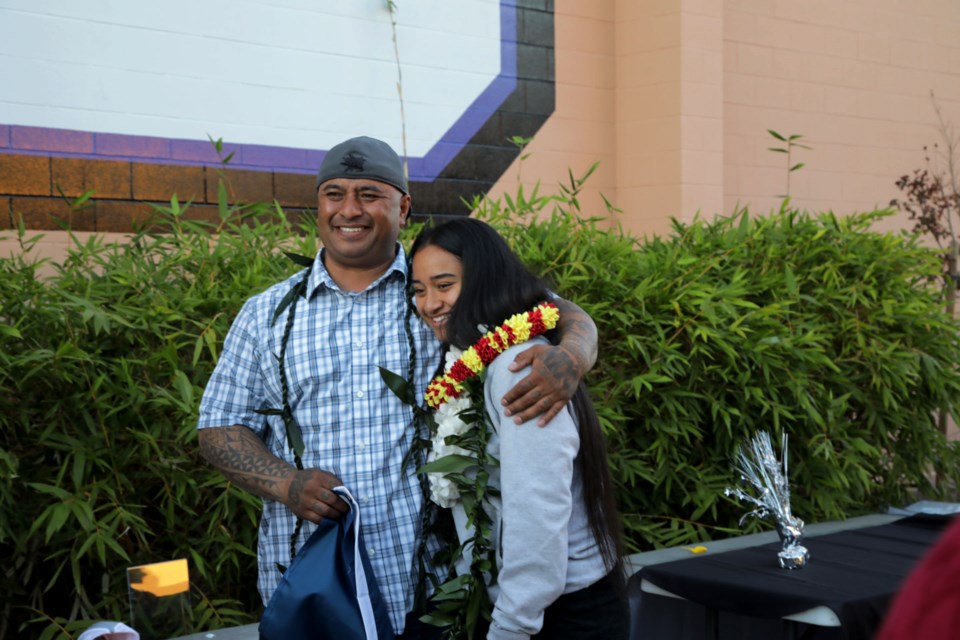 ​Her dad, Kep Taimani, hugged her during the emotional day and kissed her on the head.
"I am just thankful she got the opportunity, and family isn't only blood; it's people who care, and we just want to see her win at the end of the day and see her win," Kep Taimani said. "There are many people in the back supporting (her)."
Because all the students have faced and overcome adversity, the Sequoia Ravens are a flock with grit. One of those students, Abigail Goetz, is no stranger to devastating injuries, but she says her injury has only made her a stronger and better athlete.
"She is out there every single day. She's relentless and dedicated to the game," Schmidt said.
Goetz, a two-time league champion in the pole vault and one-time league champion in the 100-meter track and field, signed Wednesday to attend Appalachian State University in North Carolina for track and field.
After tearing her medial collateral ligament, or MCL, and ending her junior year, Goetz was unsure she could compete again at the collegiate level, and her recovery was mentally and physically challenging.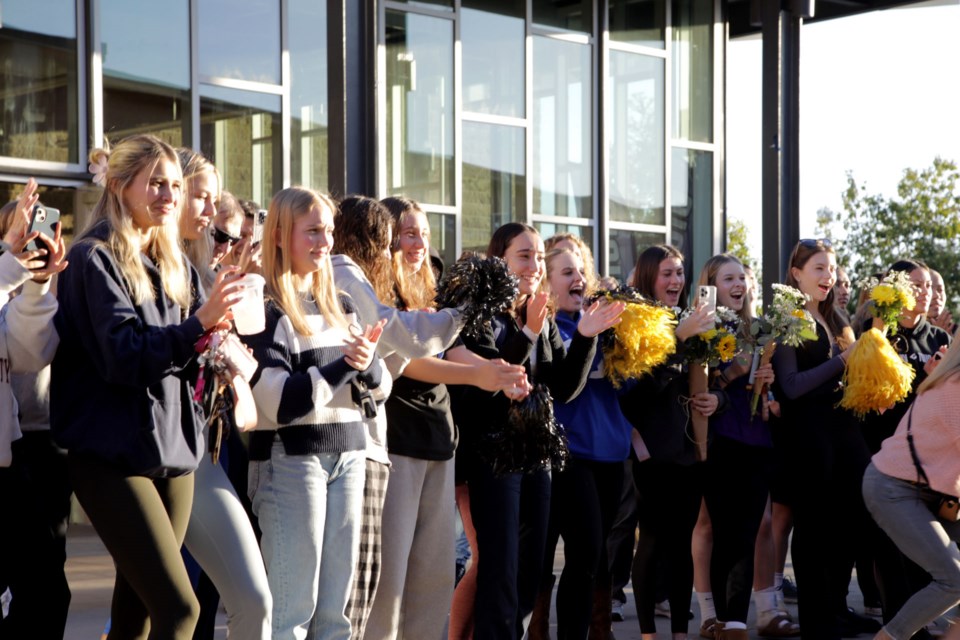 "I became more of a learner and paid attention more to the fine details of the sport; all those little things in the form have ultimately led me to some success," Goetz said.
Holt, a left-handed pitcher for the school, signed with Pepperdine University to play baseball. Holt said he's happy that he will be able to stay in state because he is a sucker for the weather.
Holt has faced his own challenges over the past few years. From grappling with feelings of being undersized and underweight to enduring in-season injuries that impacted his velocity, these experiences have helped him mentally mature.
"It helped me. I learned to pitch better through my injury, control my speeds, different pitches; I pride myself on being confident to throw any pitch in any count," said Holt, who added he is a student of the game and researches his opponents, reads hitters and tries to expose their weaknesses. "I worked my butt off and ended up getting a lot of attention from schools around here."
The first time he walked on Pepperdine's diamond, he was not only in awe but thought it was surreal to think one day he would get a chance to hear pitches from the mound. While leaving Redwood City, his family and, most notably, his mother's cooking will be a hard transition, he said now that he has committed, he wants to cherish the rest of this year, make a run at the CCS championship with the high school baseball team and enjoy the rest of his senior year with his family and friends.
Jarolimek, who signed to play soccer at the University of California, Santa Barbara, played two years of high school soccer at Notre Dame Belmont, where she won the MVP as a sophomore. Jarolimek transferred to Sequoia last year and hasn't played soccer with the school, but Schmidt added her to the signing day because she is an exceptional student-athlete.
"I knew it was a special class," said Schmidt, who added that the student's success in the athletic department has been a testament to what the school staff is trying to accomplish. "Offering kids a great competitive sports program and great public high school experience."