The section of State Route 84 near Woodside that's been closed since March is slated to reopen with one-way traffic beginning July 31, Caltrans announced Friday.
The two-lane highway between Foxhill and Portola roads was closed on March 9 when a landslide damaged around 250 feet of roadway.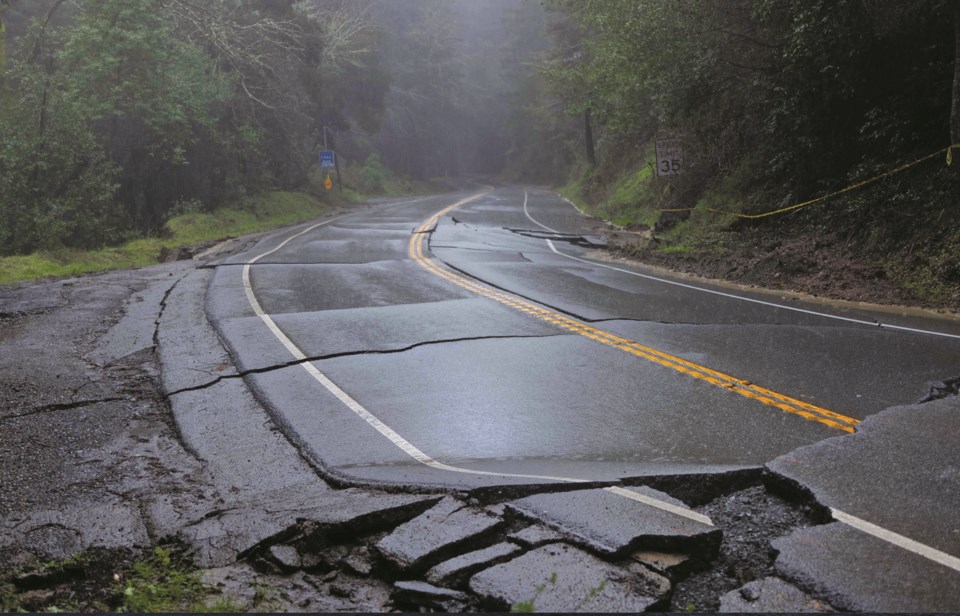 Woodside residents have urged Caltrans to reopen the road in the months since its closure, and have criticized the transit authority for its initial lack of communication about the road's repair. In early June, Caltrans started offering weekly updates on the work to repair the slide-damaged stretch, which is a key route between Coastside communities and the Midpeninsula.
Now, residents have a hard date of Monday, July 31, when they can expect to resume use of the two-lane road – although only one lane of traffic will reopen initially. The highway is expected to reopen both lanes in October, Caltrans said.
Caltrans said that the remaining work to repair the damage includes constructing a retaining wall, reconstructing the roadway and repairing drainage systems.
Currently, crews are preparing the site for one-way traffic, installing one-way traffic control loops, paving and marking the roadway and installing new drainage across the east end of the project, according to Caltrans.
"Our crews have been working tirelessly each day, repairing the slope and constructing a retaining structure on State Route 84 near Woodside," Caltrans wrote on the project's webpage. "A temporary one-way traffic control will start by July 2023, with the full reopening of SR-84 by October 2023."