While reports last week warned residents to hold fast for a large storm ahead, the National Weather Service believes the low-pressure system from Alaska will bring light periodic rain through Saturday.
Meteorologist Dylan Flynn said thunder and light winds could be expected with the slow-moving system, anticipated to clear by Sunday.
"The one inch of rain is falling over a few days and the rain will have plenty of time to drain," said Flynn, who said he wasn't too concerned about significant flooding.
However, with the historic rains last year, Redwood City is preparing for this storm by cleaning trash and debris from catch basins, checking the water pumps, setting up sandbag stations for residences, and providing training. The city said the Redwood Shores Lagoon level was lowered to hold more rainwater for the storm.
"We are doing all we can to prepare for winter, and we encourage all residents to also get prepared now." City Manager Melissa Stevenson Diaz said in the release.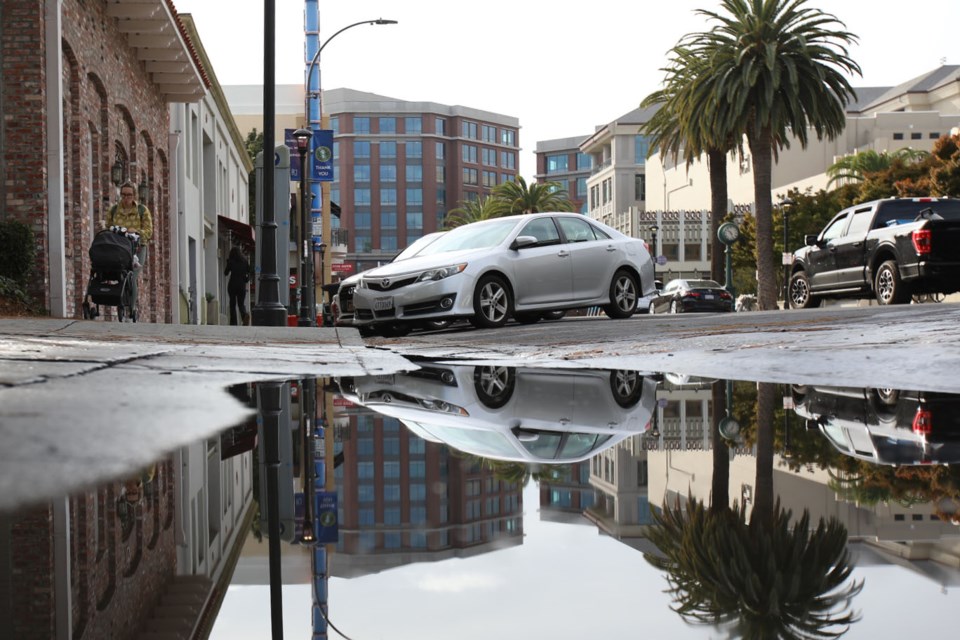 The city wrote a creekside property owner's guide to offer maintenance tips and a specific storm preparedness checklist for people living near city creeks. Visit www.RedwoodCity.org/StormPrep for more information. The guide is available in both English and Spanish. For residents who need to protect areas of their homes from flooding, the city has a sandbag station at the Redwood City Public Works building at 1400 Broadway.
Flynn warns drivers that road conditions could be slick due to oil on the road that has gathered over the summer and will be washed by the rain.
"Allow extra time while traveling, maintain safe follwiing distance while driving in the rain, check to make sure your lights and wipers are working properly," Flynn said.
Temperatures should float around mid-50s to low 70s through Saturday, according to the weather service.
"We are in known as the warm sector of this storm, so you won't notice a big cool down from this," Flynn said.
A thunderstorm moving across the Peninsula on Thursday evening could bring wind gusts of up to 30 mph, forecasters said.
Visit www.RedwoodCity.org/SMCAlert to register for countywide alerts.