A massive heritage oak tree, cordoned off with caution tape for months in Atherton's Holbrook-Palmer Park, fell during the weekend of June 30.
The tree, located close to the entrance to the park, is on its side. Removal is set to begin on Thursday morning, July 6, according to City Manager George Rodericks.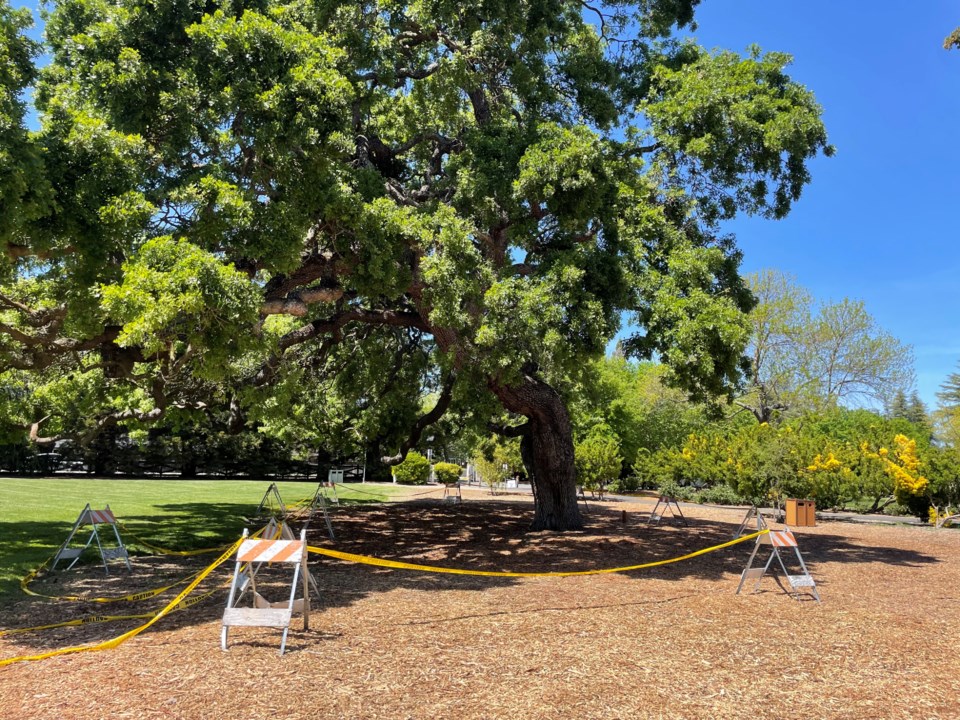 "We were aware that it (the tree) was leaning heavily and may be in declining health," he said in an email. "We taped it off to keep its perimeter clear."
Workers will be saving a section of the trunk for possible reuse, he said.
In warm temperatures, oak trees can sop up moisture and the weight can cause them to tip over.