San Mateo County broke ground Wednesday on the Navigation Center, a 240-unit facility designed for those at risk of homelessness.
The groundbreaking ceremony at 275 Blomquist St. comes after a decade of negotiations between San Mateo County and Redwood City officials who last year finalized an agreement on a property exchange, a crucial first step, they said, toward the county's goal of effectively ending homelessness.
The agreement meant that Redwood City would exchange a 2.5-acre parcel at 1469 Maple Street for two acres of County-owned land at 1580 Maple Street, which was the site of a 145-bed homeless shelter and a decommissioned jail.
"The ultimate solution to housing is simply to get people housed," Redwood City Mayor Giselle Hale told the crowd. "And that's what this is really all about."
More than 80 people came out to watch city and county officials alike scoop the first symbolic shovels full of dirt. Hale was joined by Vice Mayor Diana Reddy, County Supervisors Don Horsley, Dave Pine, Carole Groom and David Canepa, as well as County Executive Officer Mike Callagy, Sheriff Carlos Bolanos and District Attorney Steve Wagstaffe.
The project, which has been years in the making, is currently slated for completion on December 27 with hopes of moving in new residents starting early January.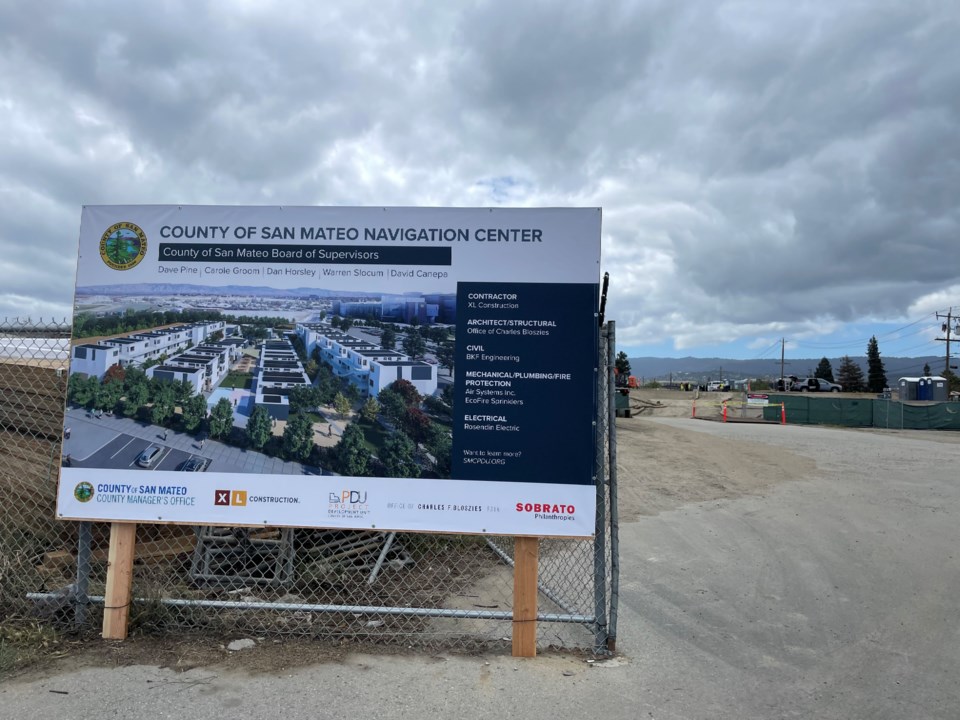 This is an ambitious goal for a major housing development, said Adam Ely, the county project development director.
"Constructing something in a year is ridiculous. It's almost impossible," he told the Pulse, pointing specifically to supply-chain issues associated with the pandemic.
"We were pretty bold, initially," he said. "We acted as though we were going to get that [Homekey] funding. So we were first in line when the funding became available, and we just proceeded with the belief that all the stars would align."
Other officials also spoke during the event, including Horsley who joked that he will "hold Adam's feet to the fire" to meet their goal of finishing the project by the end of the year.
Aubrey Merriman, CEO of LifeMoves, a local housing nonprofit which is partnering with the county,echoed what others said that the project is ultimately about taking care of the county's unhoused populations, adding that "people experience homelessness; it's not who they are.
"The streets and the encampments can no longer be the waiting rooms," he said. "We need to have flexible, quick and cost-efficient interim solutions that move people off the streets sooner."
"This is a good day," Merriman added.
In December, Gov. Gavin Newsom awarded the County $55.3 million in state Homekey funds to go toward the project. The remainder of the $57 million cost is covered through a $5 million donation by John Sobrato, a $500,000 federal grant secured by Congresswoman Jackie Speier, American Rescue Plan Act (ARPA) funds and contributions from trade partners, according to a county news release.
Plans for the navigation center have included input at the city and county level and regional housing advocates. In collaboration with experts from the Human Services Agency and local nonprofits, including WeHOPE, LifeMoves (which runs the current Maple Street Shelter) and Samaritan House, among others, the county convened focus groups to better assess the needs and wants of homeless residents.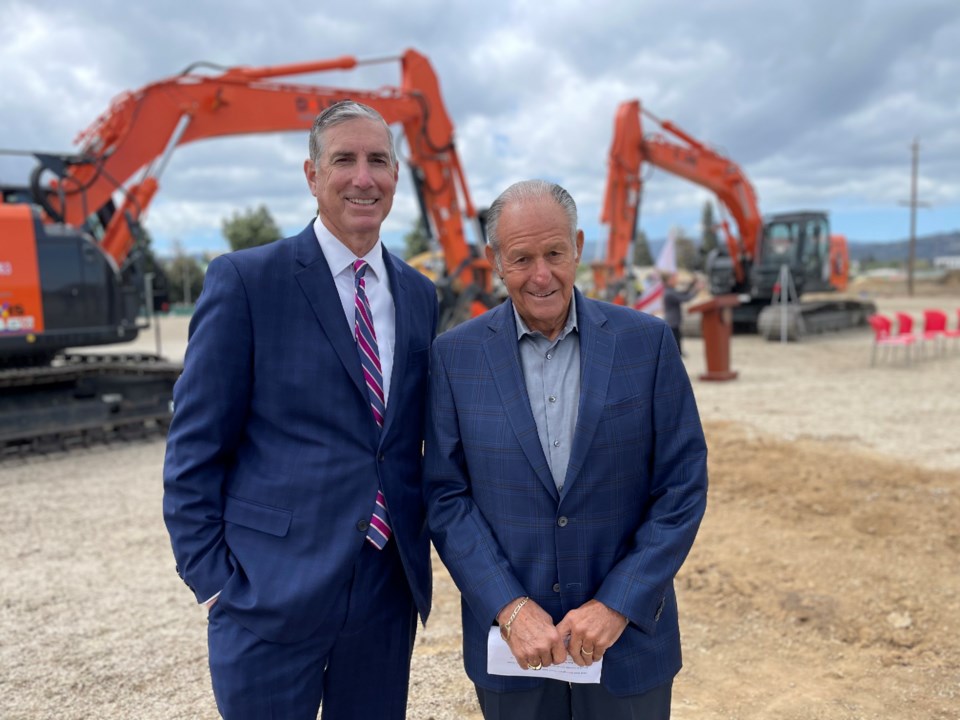 As part of their negotiations with the county, Redwood City has secured five beds for immediate access to city residents in need, according to Hale.
"When you meet with somebody experiencing homelessness, and they say, 'yes, I will accept shelter,' there's actually a lot of bureaucratic red tape to get them in," she told the Pulse. "Having five beds, where when they say, 'I'll take the housing,' we can immediately take them over—that day, that hour. That's really important."
Citing the 2019 One Day Count, which reported that 25% of the individuals experiencing homelessness in the county were living in Redwood City, Hale added that, "for us, that means having a solution right here in our home."
The county, architects and contractors are taking a new approach, by working with a modular manufacturer to build all the individual housing pieces, which can then be assembled on-site. This strategy prioritizes speed and budget, by compressing the timeline and using an easy-to-replicate design, according to Craig Ellis, the Senior Vice President of the project contractor XL Construction.
The project is currently on track to meet its end-of-year deadline, having reached the first goal of breaking ground on April 13.
"This is just the start. This is not the end," Callagy told the Pulse. "We've got a long ways to go, but we feel very good about being here today."