NEWS RELEASE
DIANA DANIELE COMMUNICATIONS
*************************
Los Angeles, CA – In her debut novel Manflu, visionary author Simone de Muñoz has created a world where men have been killed off or weakened by a pandemic and women have moved into all societal roles, including those traditionally dominated by men. From President to plumber, women are now running the show.
"I see Manflu as a counterpoint to The Handmaid's Tale by Margaret Atwood," says de Muñoz. "I started writing it in the summer of 2019, prior to the COVID-19 pandemic. The 'Me Too' movement was in full swing and I was looking for a way to sideline men (fictionally) and give women a turn at power."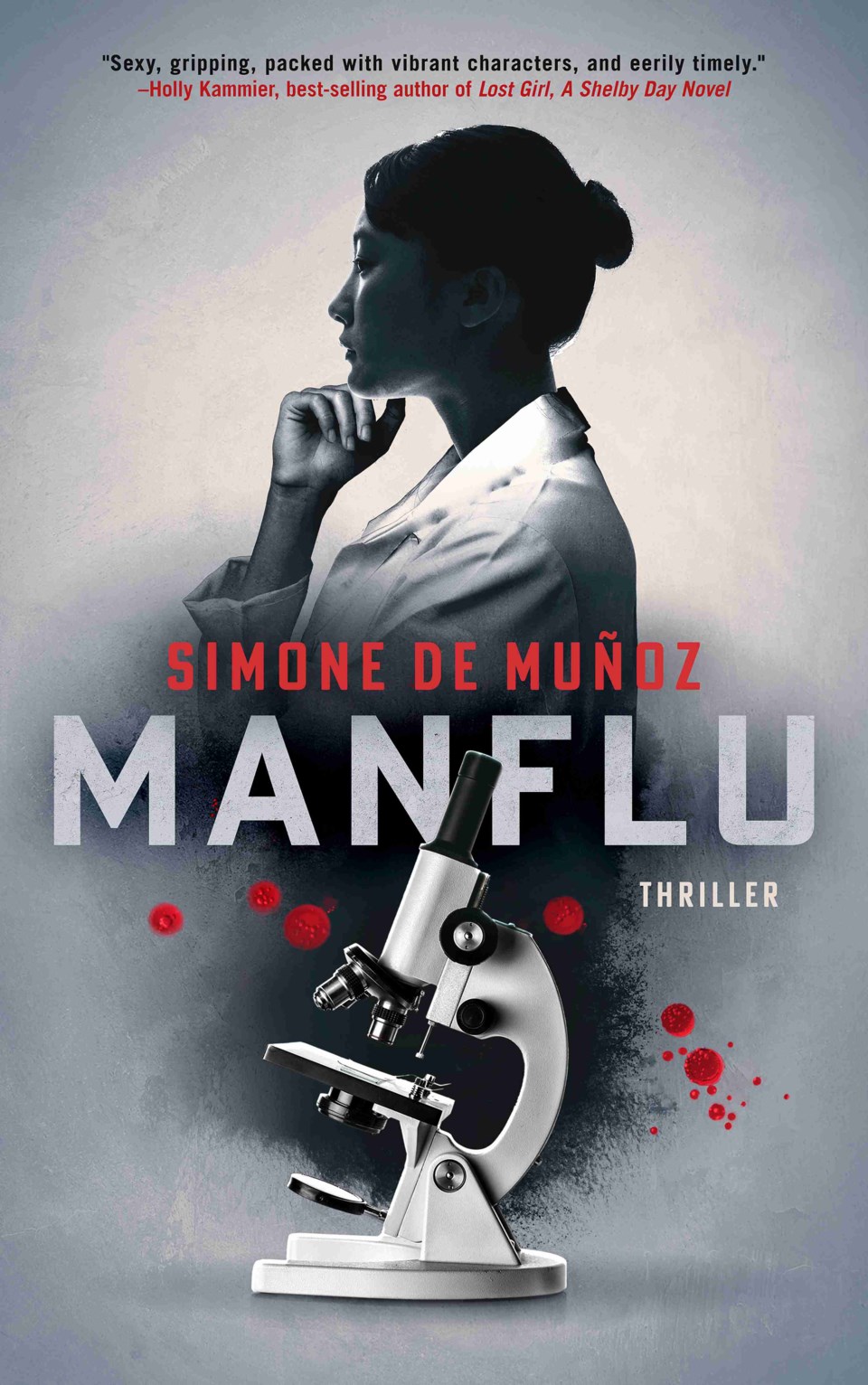 Told in the voice of Dr. Morgan Digby, a married scientist on the quest for a vaccine to save her bedbound husband, unborn baby, and all mankind, Manflu explores societal and political issues of ethics and identity with prescience and precision. Hailed as sexy, smart, gripping, and eerily timed, Manflu is a compelling look at a future that most definitely needs to be seen.
Simone de Muñoz writes dystopian, or perhaps utopian, fiction, depending on your perspective, where women drive the story and sometimes even run the world. She holds a master's degree in public policy from UC Berkeley and a bachelor's degree in economics from MIT, which she uses in her day job as a data analyst at a Silicon Valley nonprofit.
She lives in Emerald Hills, a neighborhood in unincorporated San Mateo County and her children are in the Redwood City School District.
To set up an interview or book signing with Simone de Muñoz, please contact Diana Daniele at diana@dianadanielepr.com or call (310) 850-1569. To find out more about the author, please visit https://www.simonedemunoz.com/ or follow her @simonedemunoz.
*************************