By John Pimentel
Two recent major Supreme Court decisions regarding access to higher education accentuate the life-changing, economically priceless opportunity that exists right here on the Peninsula for any resident of San Mato County – FREE COMMUNITY COLLEGE.
In Students For Fair Admissions v. Harvard, the Supreme Court concluded that selective private or public universities could not utilize an applicant's race in evaluating the potential student's admission. The very next day the Court blocked the Biden Administration student loan forgiveness plan that would have spent $400 billion to relieve 43 million Americans of up to $20,000 in their student debt.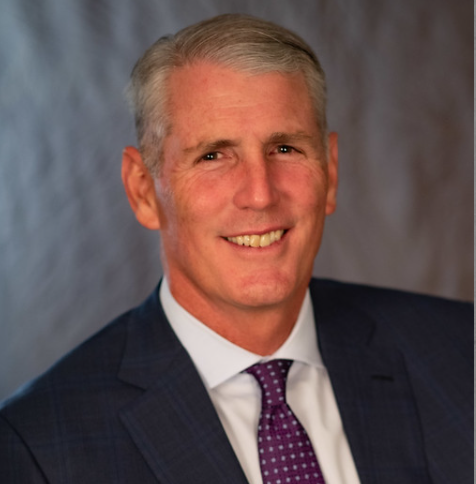 While people may differ on the advisability or constitutionality of these policy choices, there is no argument that both decisions detrimentally impact access to higher education for first-time college aspirants, middle and lower income Americans, and People of Color. Nor would anyone disagree that educational attainment is the single greatest driver of upward economic and social mobility in America.
Luckily for the people of San Mateo County, over the past two years our county's leaders collaborated to promote educational equity for every resident of San Mateo County by creating FREE COMMUNITY COLLEGE at the San Mateo Community College District.
Quite simply, our local community colleges can change lives. Students can complete one of approximately 90 professional and technical degrees (which increase salaries over 50%), or they can complete lower division work for transfer to a 4-year degree granting institution (which the Social Security Administration estimates increases one's lifetime earnings by over $1 million).
Community College is the smarter option for higher education system whose costs have spiraled out of control. A degree at Harvard costs $300,000. California residents must pay $185,000 to finish UC Berkeley or $125,000 for San Francisco State. Why do many counselors, teachers, and parents wishing the best for their children advocate that families undertake this expense which too often results in soul-crushing debt? Different Supreme Court rulings on these two cases would not impact the skyrocketing cost of college that reduces opportunity for our youth here and now.
50% of CSU graduates and 30% of UC graduates started at community colleges, transferred after two years, and graduated with the exact same degrees as those who entered CSU or UC as freshmen. Now residents of San Mateo County complete these first two years for free.
How did our County leaders show the rest of the state and the Nation the pathway to equity in higher education? First, our County Supervisors committed $2 million to pay for the expansion of SMCCCD's Promise Scholars Program which provides extensive wrap-around services to support first-generation college goers.
Second, Sen. Josh Becker, Assm. Marc Berman, and now Rep. Kevin Mullin co-authored, legislation that provides San Mateo County an exemption to state law that requires all community colleges to charge $46 per unit in tuition. Our county is the only one to receive this legal exception.
Third, the Board of Trustees, administration, faculty, and staff at SMCCCD acted to annually allocate about $10 million from its normal general fund expenditures to eliminate tuition for any student pursuing a degree. This includes waiving parking fees, student health fees, paying for books, and providing transportation to campus.
As a result of these actions any San Mateo County resident regardless of race, parental pedigree, or ability to pay, is welcomed to attend our three community colleges (Cañada College, College of San Mateo, and Skyline College) for FREE.
None of this would be possible without you, the taxpayers of San Mateo County, who have consistently supported our community college district through property taxes and construction bonds that have made our campuses physically beautiful and now financially fully accessible. Thank you all for this continued investment in educational equity.
So, until Congress and the Supreme Court can figure out how to make a college education more open to everyone and affordable to all, please know we have a seat waiting for you and your family at SMCCCD.
Please enroll at: https://www.smccd.edu/apply/ or call 650-574-6550
---
John Pimentel is a Trustee of the San Mateo Community College District Area 5, covering Redwood City, North Fair Oaks, East Palo Alto, and eastern Menlo Park