Preliminary plans to "re-envision" Redwood LIFE, a massive life sciences campus in Redwood Shores, will require extensive revisions following a first round of feedback from the city.
In a 66-page letter to the developer, Longfellow Real Estate Partners, the Redwood City Community Development & Transportation Department deemed the initial application incomplete and provided a long list of recommendations and requests for additional information.
The letter summarized input from the multi-departmental Plan Review Committee (PRC), including representatives from the fire department, housing services, public works and engineering and transportation departments. The city's response serves as a "high-level review of the plans," meant to assess the current feasibility of the project and guide it into the next stage of the development, according to Senior Planner Ryan Kuchenig.
According to the committee, many elements of the plan needed clarification or revision, including building heights, estimated timelines for each phase of development, dimensions of open spaces and additional detail about the proposed "Affordable Housing Plan," which would dedicate $85 million to build up to 850 affordable units. The committee also made suggestions for improvements to the design, such as breaking up long building façades, reducing excessive lighting, adding more recreational parks and building an arboretum.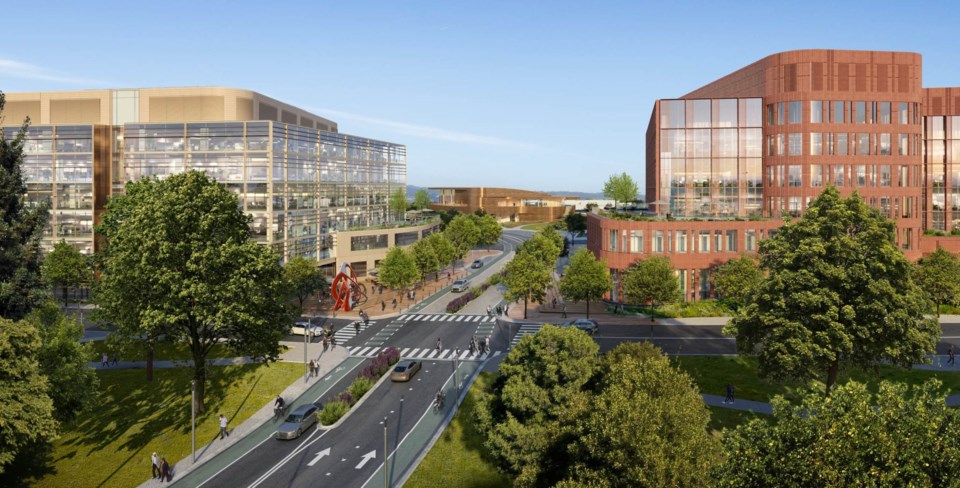 Originally built in 1997, Redwood LIFE's office park occupies 84 acres of waterfront land between Belmont Slough and Marine Parkway in the Redwood Shores neighborhood.
Longfellow, which acquired the property in 2019, has proposed redeveloping the existing 20-building site into a modern 3.31-million-square-foot life sciences campus, with new lab and office space, expanded public open space, parks and pedestrian paths, child care facilities, off-campus housing and other community amenities. The project includes 15 fully electric buildings ranging from 55-100 feet in height, a 104-room hotel and a roughly 46,000-square-foot amenities building.
Developers also plan to invest in levee improvements, reduce surface parking by 97% and increase open space by 163%.
"We need more space. We need cutting-edge life science space," said Peter Fritz, senior director of development for Longfellow. "The life science industry is growing incredibly rapidly, but there's only so many suitable sites for it in the Bay Area."
The Bay Area is the second largest life science hub after Boston, according to a 2021 report from commercial real estate services company JLL. The region's life science industry employed roughly 179,000 people and generated $159 billion in regional economic impact, according to another 2021 report from life science advocate Biocom California.
"To keep the companies here from moving to San Diego, Boston, North Carolina, we need to have the space for them to grow and thrive and innovate," Fritz said. "And to, frankly, keep our competitive edge."
Longfellow, a Boston-based real estate developer, acquired the site in 2019 and submitted the first draft of its project plans to the city on June 7. With city approval and permitting still more than a year out, developers don't yet have an estimated date to break ground. The first phase of construction likely won't be completed for at least 6-7 years, they said.
A primary constraint outlined in the letter is that the current project does not comply with the region's current Westport Specific Plan, which was adopted by the city in 1995. Longfellow plans to construct buildings of up to seven stories, which exceeds the maximum standards allowed by the Westport Specific Plan and Commercial Park zoning.
"The project cannot proceed in its current state," Kuchenig wrote, adding that the city would have to repeal or amend the precise plan before giving the go-ahead to Redwood LIFE.
However, Kuchenig wrote that there was "considerable public interest in this project" and recommended that Longfellow "continue to meet and respond to the surrounding community to address comments and concerns."
Longfellow is in favor of adopting a new specific plan and has proposed its own, called the Redwood LIFE Plan.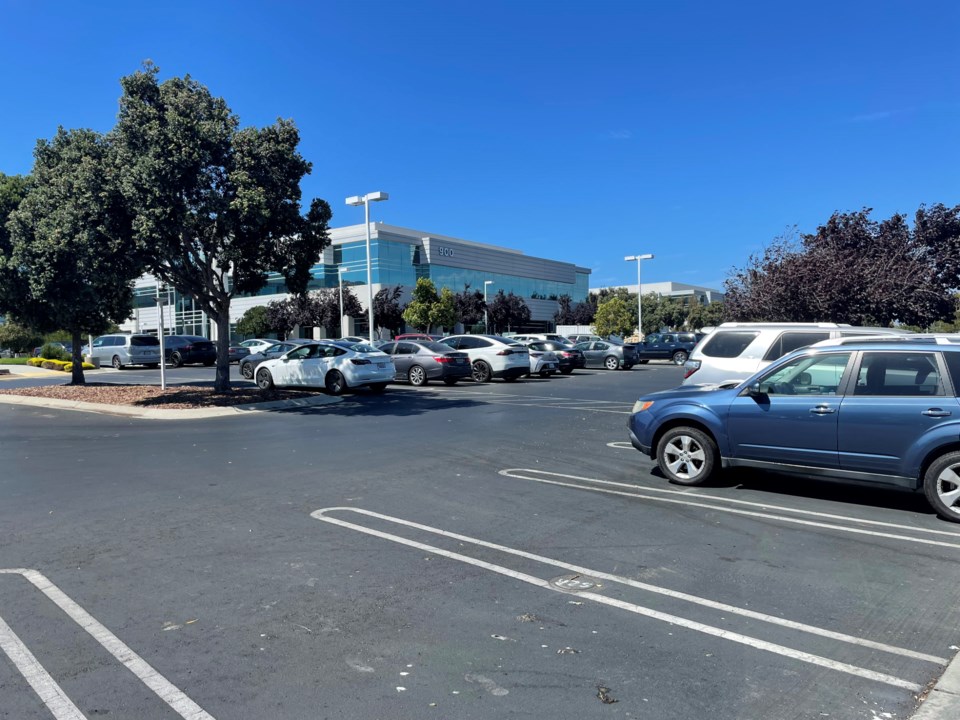 The redevelopment project was first proposed in a pre-application in April 2021 and would be completed in seven phases over an estimated timeline of more than 20 years.
However, redevelopment of the campus, which sits atop a municipal waste landfill, has raised concerns among residents who have taken it upon themselves to raise awareness about the potential dangers posed by continued development on former marshlands.
Opposition groups including Save the Shores and Stop Redwood LIFE have emerged in the last year, voicing concerns about everything from pollution to increased noise and traffic to the destruction of the natural habitat.
Describing Redwood City as "very pro-development," Save the Shores Board President Steven Tsujisaka said he's focused on making sure that their concerns are heard and factored in as the Redwood LIFE project advances.
"We are really hoping to try and make major changes in the project to make sure it is safe for the community, to make sure there's significant oversight and that all of our environmental concerns are addressed, especially with the endangered species," he said.
Stop Redwood LIFE, an organization helmed by long-time Redwood Shores residents Brigitte and Earl Aiken, also takes issue with the looming, large-scale development.
Fearing years of construction, towering seven-story buildings and disruption to the local wildlife, the Aikens have begun a petition to halt progress on the development and preserve the existing Westport Specific Plan.
"Right now it fits—the existing buildings blend in with the terrain and with the surrounding housing," Earl said. The proposed redevelopment, he added, "would be very disturbing to the peace and quiet, the natural ambiance, the quality of life in Redwood Shores. Not to mention traffic and environmental concerns."
The Aikens also worry about an increased burden on housing caused by the creation of thousands of new high-paying biotech jobs.
"When you bring in 7,000 employees and increase the housing shortage, the people who are going to suffer the most are the people who need low-income housing," Earl said. "And it's not just going to affect Redwood Shores, it's also going to affect the rest of Redwood City."
"We like growth. I'm in tech—I agree with innovation," Brigitte said. "But it has to be reasonable. It has to balance. The cost is too high for the benefits that we get."
The developers, for their part, said that they take criticism and concerns seriously. They've been in communication with members of the opposition groups, as well as the local Sierra Club chapter, to better understand the concerns and needs of residents. They've also hosted meetings, campus tours and other community events.
"There's always opponents to everything. Some people like the way that things are," said Casey Angel, Longfellow's associate director of corporate communications. "When somebody has a legitimate concern, we hope that we can have that conversation with them...Whether something's good or bad people feel better when they're heard, when they're respected and when you have an interesting and genuine two-way dialogue between them."
In the end, they think people will come around to the project, particularly the increased green space and other public amenities.
"We feel strongly that this will ultimately be an asset to the community," Fritz added. "We want them to want that asset to be shaped and tailored to meet their needs—one that they're ultimately really proud of."
Longfellow is currently revising its project plans based on the city's feedback. It will submit a complete application in the coming months before initiating an environmental impact review process.
An earlier version of this story incorrectly stated the size of the project. The occupies 84 acres of land. To request a correction, contact editor@rwcpulse.com.