A second alarm fire in a long-standing McDonald's shut down a portion of Woodside Rd. between Union and Oxford streets in Redwood City for several hours early Sunday morning.
Redwood City firefighters were called to the scene just after 5 a.m. on reports of flames and heat coming from inside the restaurant.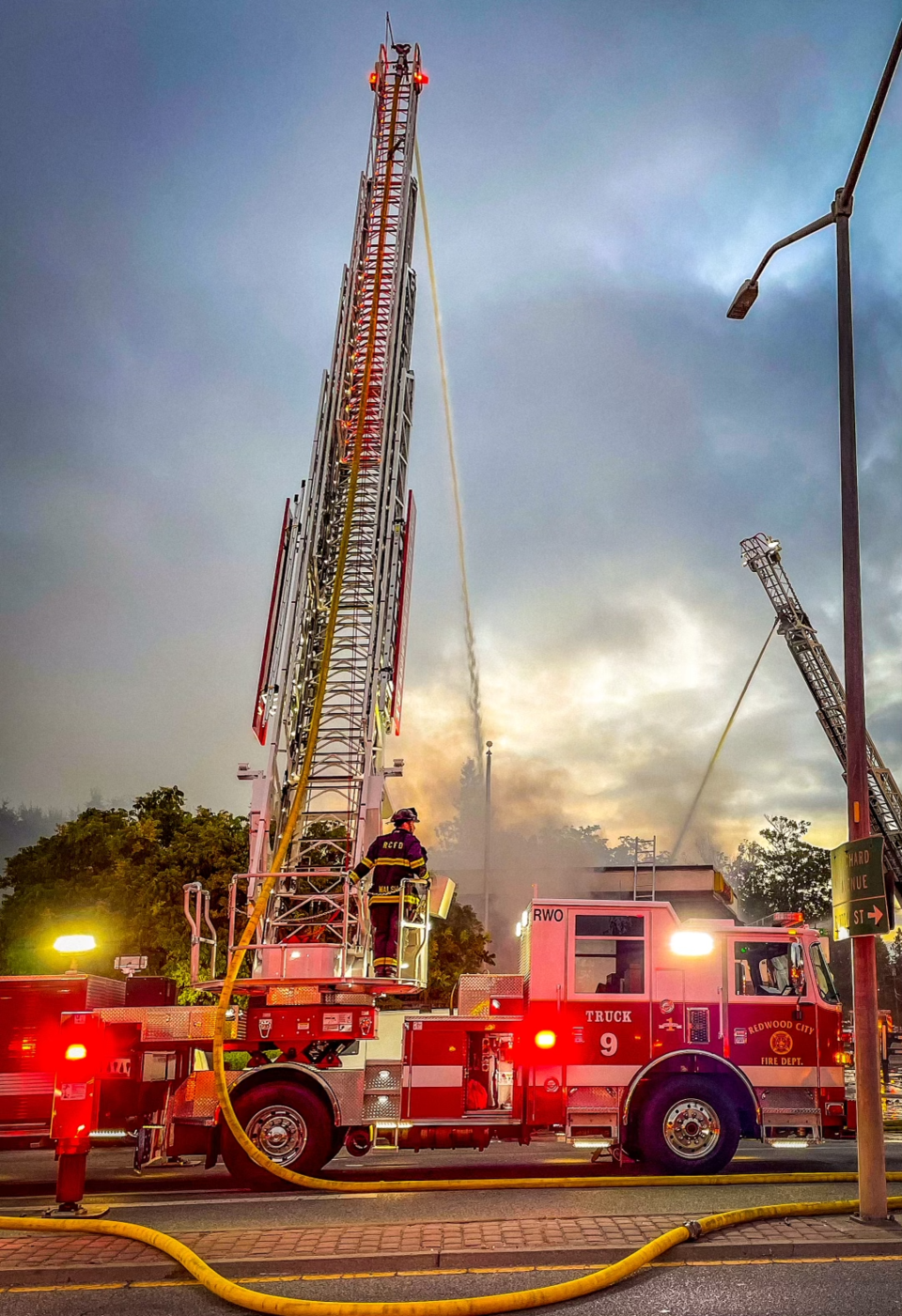 "When an employee showed up to work, there was heat at the back door," said Deputy Chief Greg DaCunha.
By the time the firefighters arrived, flames had already erupted through the windows and roof, suggesting that the fire had already been burning for at least one or two hours. "It had a good head start," he said. "We were already behind the time curve."
Roughly 40 personnel were called to the fire, which took an hour to fully extinguish. The cause of the fire remains under investigation.
While firefighters were able to prevent the fire from spreading to any nearby structures, the McDonald's itself, which originally opened in 1994, was "pretty well consumed," according to DaCunha.
"I believe the business is a total loss," he said.
"Our Woodside Road restaurant is currently closed as a result of a fire that took place on Sunday," said Lee Ann Freeman, owner and operator of the affected McDonald's, in a statement.
"We are working with the local fire department, as well as the Department of Health, and will re-open the restaurant as soon as it is safe to do so. We are grateful to the Redwood City fire department for their quick response and that no one was in the restaurant at the time."
All of the restaurant's 35 current employees have since been relocated to other branches in the area.
Fire Captain Brian Steach, who was not on-scene during the incident, said that because of the extent of the flames, it became a "defensive fire from the start." After making sure no one was inside, the firefighers didn't enter the building but rather focused on fighting the blaze with a lot of water from the outside.
The cause of the fire is still under investigation. All employees were accounted for, and no firefighters were injured, according to DaCunha.