Two people died and several others are critically injured after a major car crash that shut down part of El Camino Real Friday night, according to officials.
The collision involved seven passengers and two vehicles, one of which caught fire, according to Deputy Chief Greg DaCunha of the Redwood City Fire Department. San Carlos residents Gregory Ammen, 44, and Grace Spiridon, 42, were killed in the crash, leaving behind 7-year-old twin daughters. The two girls, who were also in the car at the time, as well as the passengers of the other vehicle were transported to Stanford hospital with non-life-threatening injuries.​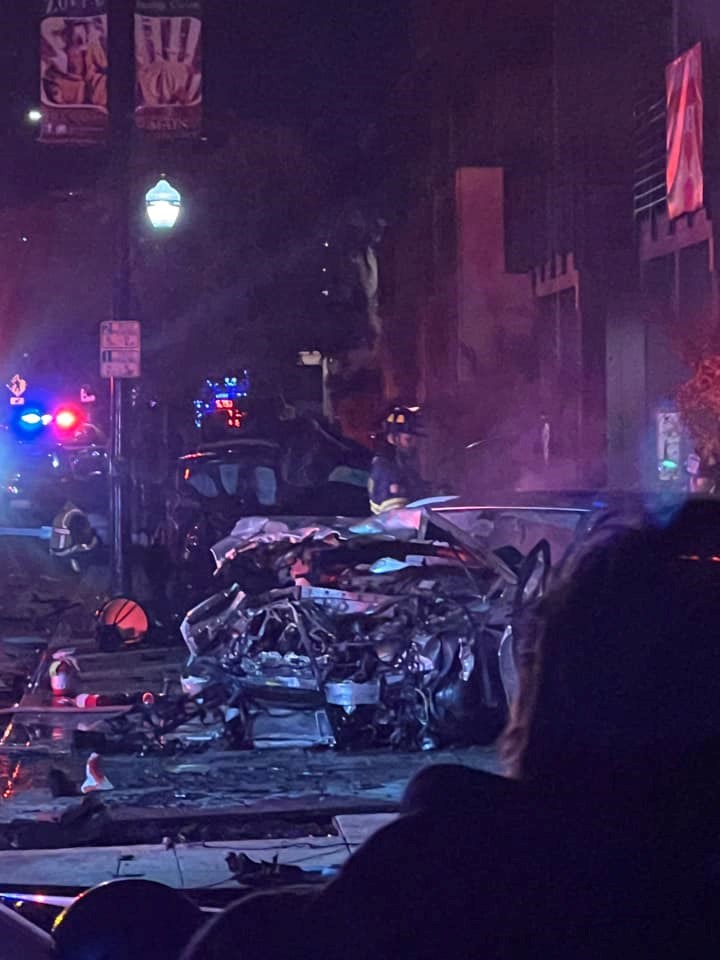 ​Redwood City police officers responded to the scene just before 8 p.m., according to an official notice. Two severely damaged vehicles were found on the sidewalk at the corner of of El Camino and Finger Ave, where the collision occurred. One car contained a 17-year-old and several passengers who suffered injuries. The other vehicle had two adults trapped inside who were later confirmed deceased.
No other information about the cause of the collision was immediately available.
At least ten emergency vehicles were on scene, including several ambulances, fire engines and squad cars. Firefighters could be seen inspecting one car on the sidewalk that had smoke coming from it. The San Mateo County Coroner arrived around 9:15 p.m.
Several civilians gathered nearby, watching the emergency workers and speculating about what had happened.
The stretch of El Camino between Edgewood Road and Finger Avenue was reopened as of 5:15 a.m.
A GoFundMe organized by Liza Spiridon has already raised more than $143,000 to support the daughters of the couple killed in the collision.
An earlier version of this story incorrectly stated the number of victims and city of residence of Ammen and Spiridon. Seven passengers were involved in the incident, and the couple lived in San Carlos. To request a correction, contact editor@rwcpulse.com.