After serving only half of his term on the city council, Michael Smith announced on Thursday that he plans to resign effective Aug. 1. His last council meeting will be on Monday.
The district 4 council member, who ran unopposed in November 2020, publicly made the announcement in a guest column after having tendered his resignation letter to the city on Wednesday. The city will discuss plans to fill his seat at Monday's council meeting.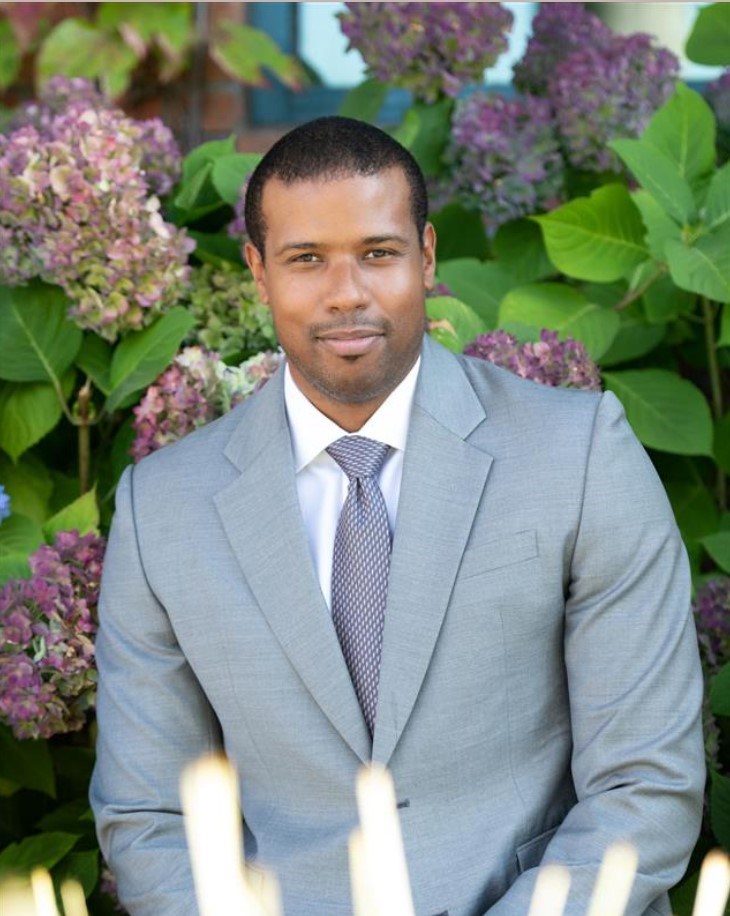 Smith, 38, told the Pulse he planned to move back to his hometown of Bridgeport, Connecticut, to be closer to a family member who is seriously ill.
Before being elected to the city council, Smith was on the Planning Commission after being appointed in 2018. In his column, he said he looks back with "immense pride on this work with my Planning Commission colleagues, getting innovative policies passed."
"In addition to approving hundreds of affordable housing units during my time on the Commission, we worked to liberalize standards for the construction of (accessory dwelling units), fought for richer community benefits related to commercial development and rezoned hundreds of acres of valuable Redwood City real estate to accommodate more housing," Smith said in his column.
Reflecting on his time as a council member, Smith, who described himself as the "son of parents who rented for years," told the Pulse that he was especially proud of having been part of a council that prioritized eviction protections during the pandemic, even if that relief was only temporary.
"I felt truly that it was bringing value and help to those in our community who most needed it," Smith said.
The city council has 60 days from Wednesday to appoint a council member to district 4 to complete the remainder of Smith's term. The application period opens on Tuesday. Between then and Sept. 18, the council will have to conduct applicant interviews and swear in the appointee. Otherwise, the city will have to hold a special election, per the city charter. The city will use the redistricting maps from 2019.
An election could cost the city upwards of $100,000, depending on when the city chooses to hold the election. If the city council does not appoint a member, the council will have only six members for at least eight months until a new member can be sworn in.
But in his resignation letter, Smith advised the council to carefully consider who they choose to replace him.
"Please don't forsake your principles for expediency; the cost—people's ability to live a life of opportunity and joy—is far too great," he said in his letter.
Smith, who is a gay Black man, acknowledges his leaving as a loss to marginalized communities in Redwood City. He is one of two LGBTQ members on the council.
"I believe representation matters," he told the Pulse. "I really encourage the council again to weigh that as a decision making factor. We, over the last few months, are seeing issues elevated that specifically relate to marginalized communities."
Renters, the unhoused, and the youth should continue to be the focal point for the council, he said. Part of that is choosing someone who will effectively represent those voices," Smith said, adding that he hopes the council "will be wise and discerning in the selection" should they choose to appoint a new member.
District 4 begins south of Jefferson Avenue and encompasses the Redwood Junction "Five Points," where Woodside Road and El Camino Real meet. The district, made up largely of Latinx members of the community, has a total of 11,102 residents. Of those, less than 40% are of voting age, and 62% make an income of $75,000 or less.
During his time in Redwood City, issues surrounding the unhoused have become more and more apparent, he said, adding that district 4, as far as he's concerned, is "at the epicenter of this issue, " referring to incidents earlier this year, when a string of fires wreaked havoc on homeless encampments along or near El Camino Real. Ultimately, it all came to a head when the state began to serve 72-hour notices to residents to clear them out.
"We have to continue to address that issue head on," he said. "The steps that the county and cities are taking to address this issue, I think, are a great step in the right direction, but we have to continue to double down on that. It has to be kind of the top priority."
Another topic at the forefront of Smith's mind is that of empowering youth, but lately he's been following recent youth activity in downtown Redwood City.
"I don't think it's because these youth are trying to ruin the quality of life for people in the community," Smith said. "I truly think it's about systemic issues that we as a community have not faced, right. What are pathways for employment for youth? What are pathways for entrepreneurship? What are additional pathways to training and learning outside of the traditional school structure, right?"
His hope is that the council continues to explore these questions to find ways to engage the youth.
Smith was an instrumental part in helping to establish the Police Advisory Committee in early 2021, less than a year after mass protests broke out following the murder of George Floyd in Minneapolis. In an interview with Smith late last year, Smith told the Pulse that city leaders initiated townhalls and racial inequity conversations to address policing tactics ahead of the formation of the PAC.
While the PAC is not an oversight board and has no authority over the police, Smith believes that the relationship between the police and the community has improved by the PAC's mere existence.
"But I would love to see more of an embrace of that committee," he said. "I think the committee as an oversight or a quasi oversight committee will make the public safety apparatus or the police department even more productive and effective."
He's not one to suggest that additional oversight is problematic. It creates transparency and accountability and future iterations of the city council "shouldn't be nervous about what oversight could mean for our public safety functions," Smith said.
Smith said that the seriousness of his family member's health had expedited his return home, but he would continue to follow Redwood City news.
He plans to be active in his community but has no intentions of running for office.