Cities across the Midpeninsula are declaring states of emergency as historic storms bear down on the Bay Area. Here are the latest updates on cities' responses.
Redwood City
The city of Redwood City on Thursday issued a local emergency proclamation and will ask the city council to ratify it at the next meeting on Monday, according to City Manager Melissa Stevenson Diaz.
The city has been coordinating with San Carlos and San Mateo County, providing services to residents affected by the bomb cyclone, which has pummeled the Bay Area in the last 24 hours.
A proclamation could allow the city to qualify for state or federal relief funds.
"Our public works and parks crews, fire and police personnel, and Parks, Recreation and Community Services staff have been doing great work to prepare for the storms, respond during the storms, and clean up and support recovery," Stevenson Diaz said.
Crews have been assisting with downed trees, outages and local flooding, according to city officials.
The city does not currently have an estimate for public or private damages, but she said she was unaware of any damage to city facilities or property.
The next council meeting is scheduled for Monday, Jan. 9, at 6 p.m.
Other cities across the Peninsula have also declared states of emergency in response to the storm.
Menlo Park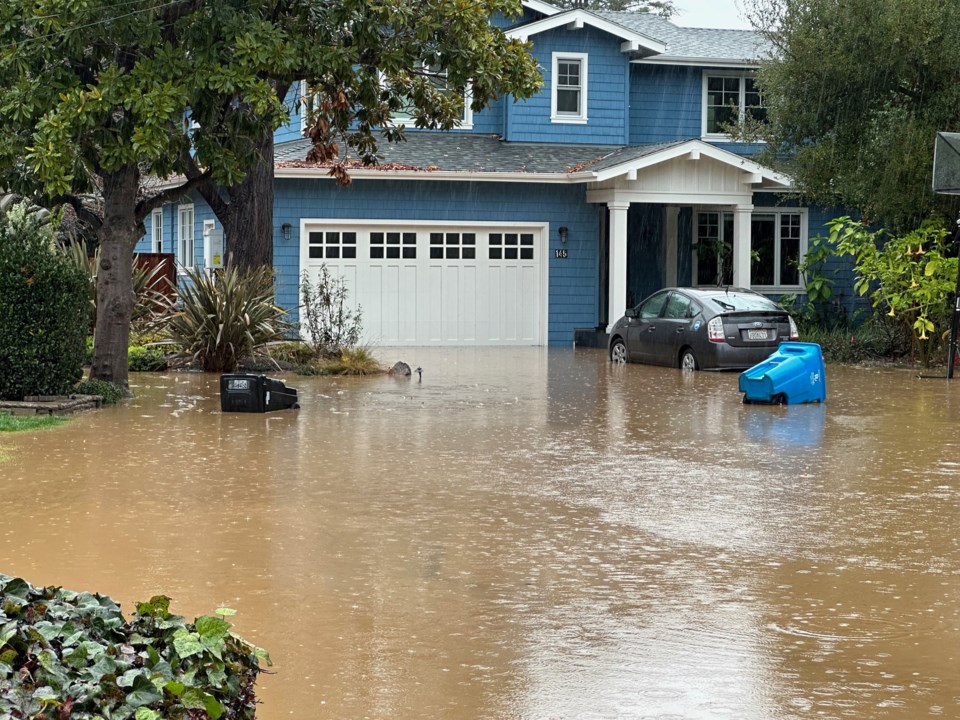 Menlo Park held an emergency meeting Thursday night, Jan. 5, to ratify City Manager Justin Murphy's proclamation declaring a state of emergency for Menlo Park.
A state of emergency for Menlo Park allows the city to designate evacuation routes, close dangerous streets and obtain necessary supplies for the safety of residents and property. Murphy initially issued the state of emergency on the night of Jan. 4.
"Menlo Park and our neighboring jurisdictions have experienced extreme storm events in the past week causing tremendous impacts, and upcoming significant storm events are forecasted," Murphy said. "I believe it's important to proclaim a local emergency. Proclaiming an emergency will activate emergency authorities all of which I hope not to utilize, but which I believe we must be prepared for."
The state of emergency has been ratified and residents can sign up for storm updates on Menlo Park's website.
Woodside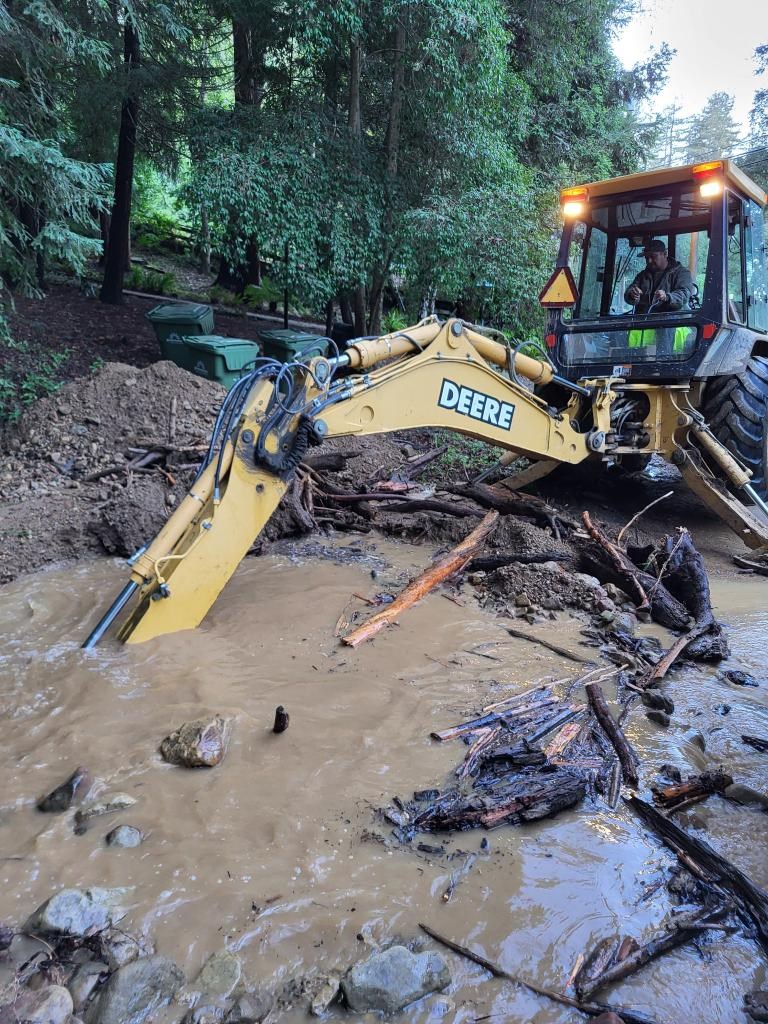 The Woodside Town Council voted 5-0 at noon Friday, Jan. 6, with Council member Brian Dombkowski absent, to ratify Town Manager Kevin Bryant's state of emergency proclamations in response to the storms.
On Dec. 31 he issued an initial state of emergency, which allowed the town to spend public funds to respond to the emergency and allowed the town to pay for repairs of damaged or destroyed public facilities such as water, sewer, storm water, streets and other facilities without using the public bid process.
"Northern California experienced severe wind and rainstorms, which caused culverts and bridges throughout the town of Woodside to become blocked with vegetation and other debris, causing road closures and threatening to cause damage to public and private property," a staff report states. "The Town Center sewer pump also became flooded at times, requiring monitoring and a temporary bypass sewage line to minimize overflows and maintain system flow. At the time of drafting this report, emergency work to protect the safety of persons and property is ongoing."
Bryant issued a second emergency proclamation on Tuesday, Jan. 3, asking for financial assistance from county, state, and federal agencies, including the Federal Emergency Management Agency (FEMA) and California Emergency Management Agency (Cal-EMA).
Bryant said during the meeting that staff will assessing what changes it needs to make to its capital improvement projects post-storms. Workers are actively trying to replace two culverts during breaks in the storm, he said.
Council member Ned Fluet asked that the town work with the Woodside Fire Protection District to plan a special wood chipper collection day since many trees went down during the storms.
"I hate having all that fuel by the side of the road," he said.
Vice Mayor Jenn Wall requested the town set up a page on its website to answer residents' frequently asked questions about storm response, including about creek maintenance. Bryant clarified that residents are in charge of creek maintenance, but the town handles inlets and bridges, and that he would help set up the web page.
Mayor Chris Shaw applauded the clean up and preparation work for the storms.
"There are horror stories out there, but without preparatory work before the storm or the 12-hour days they've (crews) been putting in, things could be a lot worse," he said.
The Town Council must ratify emergency proclamations within seven days of when they're issued. The council must revisit the need for continuing the local emergency at least once every 60 days.
Atherton
During a Jan. 11 meeting, the Atherton City Council will vote to ratify a state of emergency proclamation initiated by City Manager George Rodericks on Dec. 31.
"On Dec. 31, 2022, the town of Atherton began to experience storm-related conditions that threatened extreme peril to the safety of persons and property within the town caused by storm and subsequent flooding inundation," according to a town staff report. "Staff determined that the conditions caused by the storm and flooding were likely to be beyond the control of the services, personnel, equipment, and facilities of the town and immediately requested assistance through the County Office of Emergency Services for support personnel, sandbags, sand, and other contract services."
Staff recommends continuation of the emergency declaration so long as San Mateo County's emergency declaration is in effect.
"Maintaining the local certification will ensure that any actions that the town takes in response to the events qualify for financial reimbursement under state OES (Office of Emergency Services) and FEMA guidance," according to the staff report.
The meeting takes place at 4 p.m. in person in Council Chambers, 80 Fair Oaks Lane, and on Zoom.
**
Editor's Note: A previous version of this story incorrectly stated the jurisdictions with which the city of Redwood City is coordinating. The city is working with San Carlos and San Mateo County.