The first pride celebration of the year was held in Courtyard Square Wednesday.
The event, which included speeches, drag performances and movie screenings, is one of the most ambitious pride events held by Redwood City in recent years and comes at the beginning of Pride Month in Redwood City and throughout the rest of the country.
Derek Wolfgram, the Director of the Redwood City Library, said the event was able to be particularly special this year.
"We've been coming out of COVID, the ability to do big events is something," Wolfgram said."The city really started focusing heavily on equity and representation. So now we're having the opportunity to really do things on a bigger scale."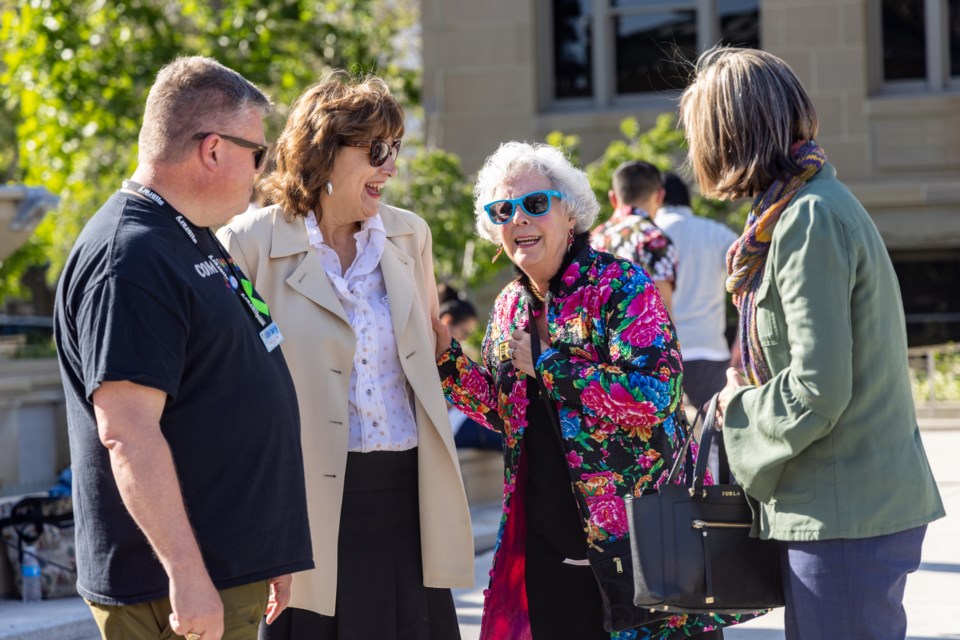 Redwood City Mayor Jeff Gee, who spoke at the beginning of the event, said the importance of having Pride celebrations in Redwood City.
"It represents the diversity of our community. It is a large village," Gee said. "To the council members serving now, and to the council members who have served on our council, when they ask the question, 'What's the greatest strength of Redwood City?' It's our diversity."
Gee also reiterated the importance of collaboration between multiple organizations to get the event together.
"That's representative of who we are in Redwood City is that we rely on collaboration. No one person can do anything like this," Gee said.
Just like last year, the Progress Pride flag was raised over Redwood City in place of the original Pride flag. The new flag has additional blue, pink, black, and brown stripes. The blue and pink stripes represent transgender and non-binary people, while the black and brown stripes represent people of color and people from marginalized communities.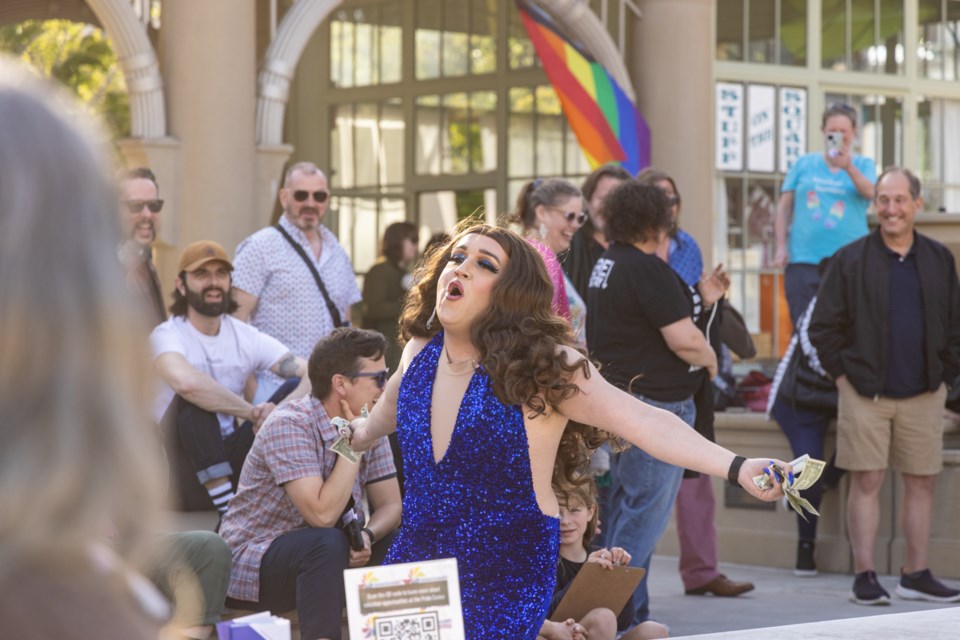 Dana Johnson, a member of the San Mateo County LGBTQ Commission, spoke about what these new colors mean to them during their speech.
"As a trans, non-binary person that is identifying as well as African American, it's amazing for me to see the Progress Pride flag because I do see a reflection of me in that flag, with that black stripe," Johnson said.
Tony Gapastione is a filmmaker and the founder of the film company Bravemaker. Bravemaker is the company behind the short film "Alex is a Queen," which was played during the event after the raising of the Progress Pride flag.
The film follows the story of a drag queen getting ready for a show. Gapastione said in his introduction of the film why telling these stories is important.
"I started Bravemaker as a way to bridge the gap with the arts, with the power of storytelling to create change.
"Drag is not a crime, it's entertainment. We want to celebrate that."
Editor's Note: A previous version of this story incorrectly stated that the Progress Flag was first raised in 2023. The flag was also raised in 2022.