A large-scale science and tech campus many years in the making is coming to Redwood City after the city council approved the project Monday night in a split vote.
Harbor View, which was first proposed in 2015, is a 27-acre development planned along 320-350 Blomquist St. at the site of the now-defunct Malibu Grand Prix recreation center.
The campus will bring just over 765,000 square feet of high-tech office space, including three six- or seven-story office buildings, two multi-story parking structures and an additional 35,000 square-foot employee amenities building to Redwood City.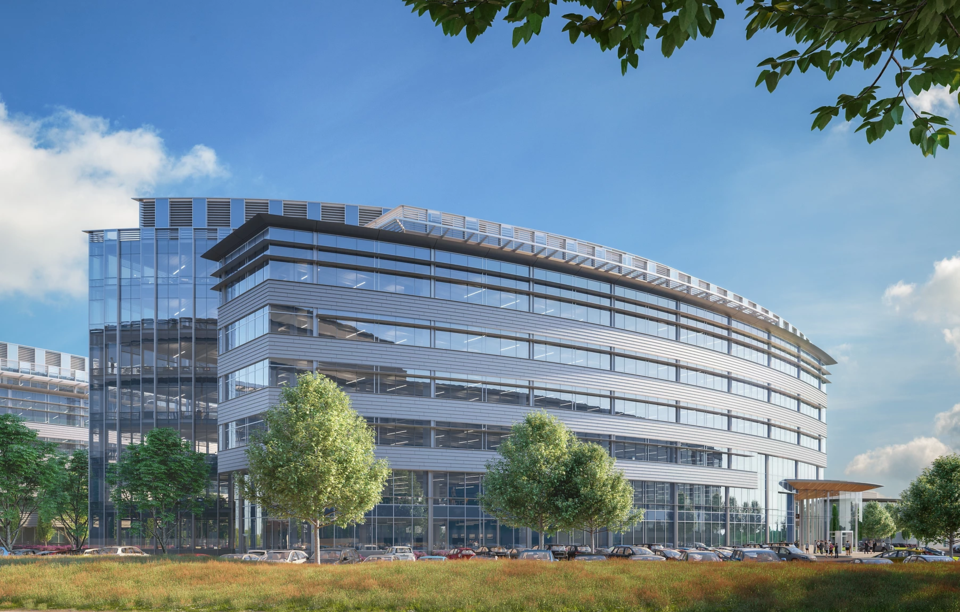 Mayor Giselle Hale said she was "really delighted by the changes" that project applicant and real estate developer Jay Paul Co. had made to the community benefits package since the July study session. With the addition of $9 million, the total package amounts to more than $65.6 million that will go towards park improvements, school programs and 64 units of extremely low income housing for the St. Francis Center, among other benefits.
"While I also identify as a houser, I believe that we have some urgent needs for children and youth in our community," Hale said. "The mix strikes the tone and threads the needle between the immediate housing needs and some of the immediate humanitarian needs."
The project returned to the council for consideration of five recommendations from city staff, including: approving General Plan and zoning amendments to designate the area for Commercial-Office Professional/Technology uses and enable a larger maximum floor area and allowable building stories and height; certifying the final Environmental Impact Report; and approving the developer agreement and architectural permit.
The council ultimately approved all items voting 5-2, with Vice Mayor Diana Reddy and Council member Diane Howard dissenting on each.
Council member Jeff Gee called Harbor View "an opportunity to do something different." He said the project would "improve the quality of the gateway on that side of the freeway to Redwood City and to provide a number of different community benefits, including housing for extremely low-income families that live here in our city, debt-free."
Reddy, however, said that the community benefits still weren't enough to win her support. She expressed concerns about worsening traffic, inadequate access to transit and exacerbating the jobs-to-housing ratio, which she said could displace hundreds of residents.
"It's apparent that I will be in the minority here, but it is difficult to be enthusiastic about such a large project on the east side of 101 that will have so many negative impacts on our community," she said. "The biggest one for me is housing. It will have a big impact on housing for low income residents in our community."
Sister Christina Heltsley, executive director of the St. Francis Center, opened the public comment, saying that she was initially opposed to the project but had since become a strong supporter.
She called the public benefits "awesome" and "historic," specifically the 64 extremely low income units, which she said are the most difficult to develop.
"This is the time to process with our heads and finally hear the cry of the economically poor," she said.
Heltsley's comments were echoed by members of the St. Francis Center and several low income residents.
Other residents opposed the project. While Chris Robell agreed that the housing for low income residents was a huge step forward, he described creating more office space and tech jobs as "ten steps backward."
"It will actually make things worse more long-term," he said. "The $65 million in total of community benefits is a pittance compared to the impact it's going to have on the broader community, most notably the housing crisis."
Since 2015, Harbor View has undergone several rounds of review over the course of at least nine city council and committee meetings. The original design, submitted in January 2021, included a total of over 1.1 million square feet, with four office buildings and 3,855 parking spaces. The most recent project proposal, which has been revised since the April 2022 draft, has been reduced in size by a third, with 40% of the site dedicated to open space and a total of 2,550 parking spaces—roughly split between structures and surface parking.