The Advisory Redistricting Committee (ARC) is inviting the public to attend a hearing to give testimony on five draft district maps (A, B, C2, D, and E) that were prepared by the City's redistricting consultant.
The redistricting committee will likely vote on the final map and forward them to the City Council for their final approval and selection.
These maps were informed by draft district maps reviewed and by feedback provided at the November 3, 2021 Advisory Redistrict Committee meeting.
Click on the PDF version of each map to find out more information, including population, Citizen Voting Age Population (CVAP), and more or click on the Interactive version to zoom in to view street names or search by specific address.
Following public input and Committee feedback and deliberation on the draft maps, it's anticipated that the ARC will hold a Committee vote on final map recommendations to forward to the City Council for their consideration on December 6, 2021.
Join the meeting at 6 p.m. to get your voice heard or email the city at districtelections@redwoodcity.org to let them know which map you think best represents Redwood City!
Join Zoom Meeting
https://redwoodcity.zoom.us/j/98707480568
Meeting ID: 987 0748 0568
Dial-in audio: (669) 900-6833
Spanish translation dial-in line: (669) 900-6833
Meeting ID: 346 830 8566
Passcode: 1017
To view the agenda, click here.
Redwood City Draft Plan A (INTERACTIVE)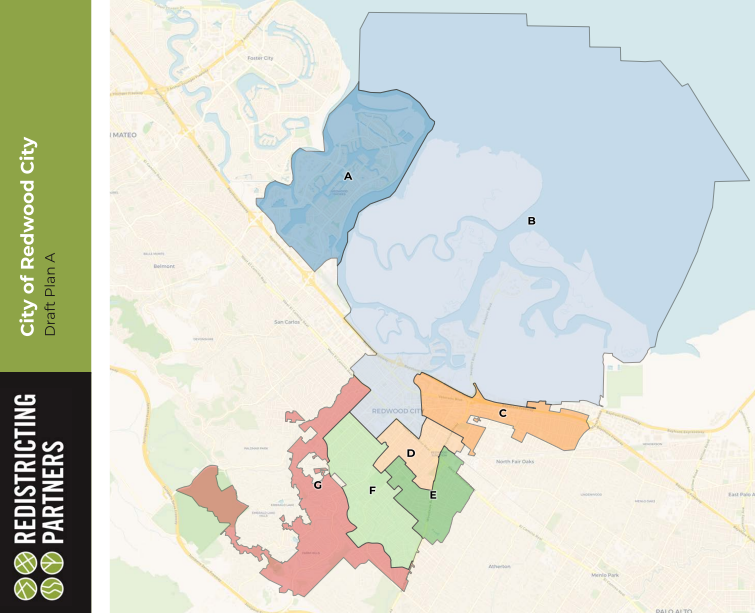 Distinguishing Elements of Draft Map:
No Changes (same Plan A from what was presented November 3)
Redwood City Draft Map B (INTERACTIVE)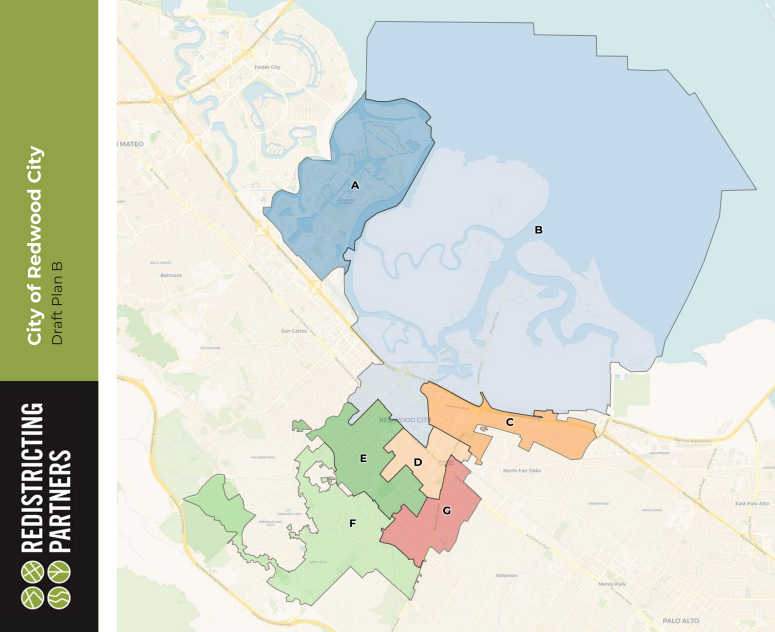 Distinguishing Elements of Draft Map:
No Changes (same Plan B from what was presented November 3)
Redwood City Draft Plan C2 (INTERACTIVE)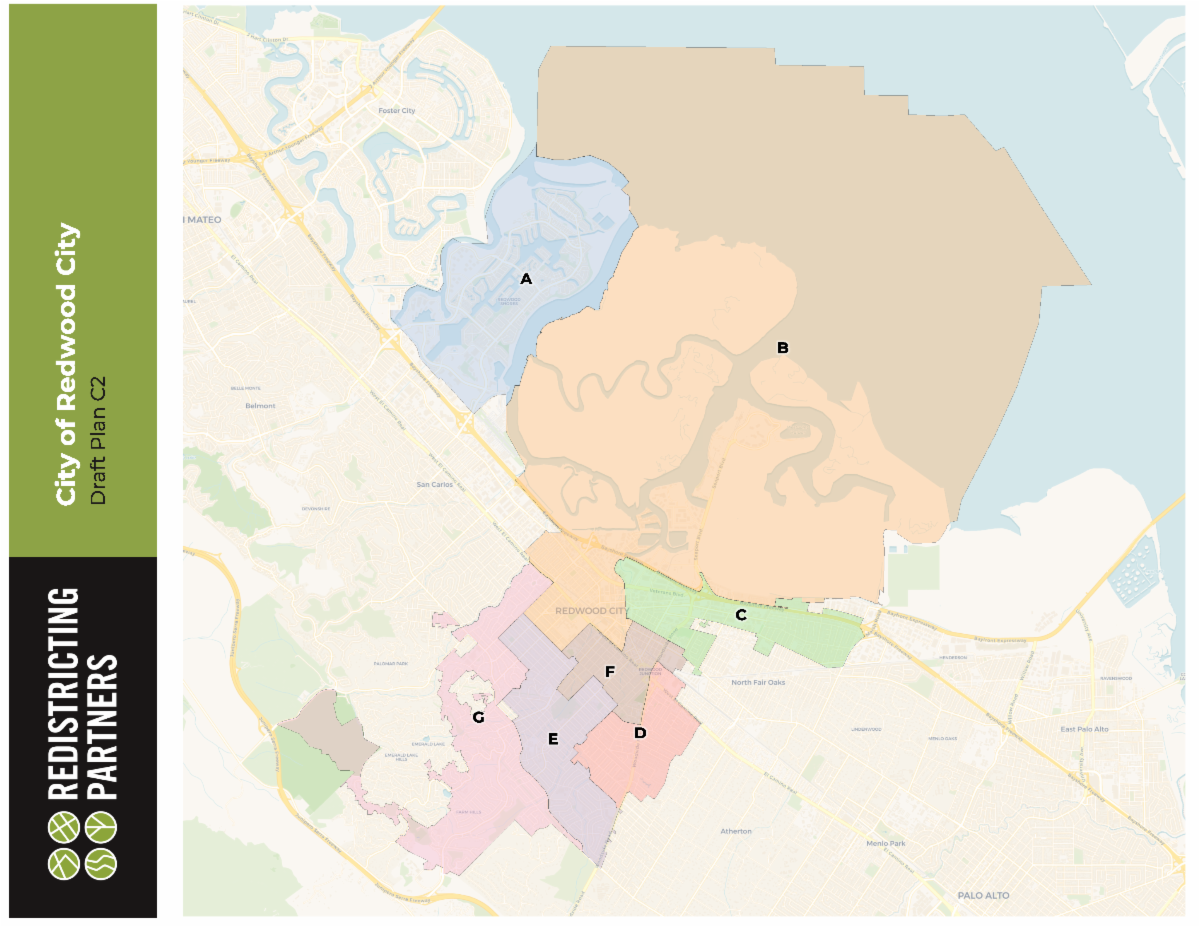 Distinguishing Elements of Draft Map:
Replaces Plan C from November 3
Includes two CVAP Majority Minority Districts
Retains District G as depicted in original Plan C, but also includes Fernside Area using Alameda de Las Pulgas as a boundary on south western (bottom) side
Keeps as much of Redwood Oaks neighborhood together abutting Woodside Road
Redwood City Draft Plan D (INTERACTIVE)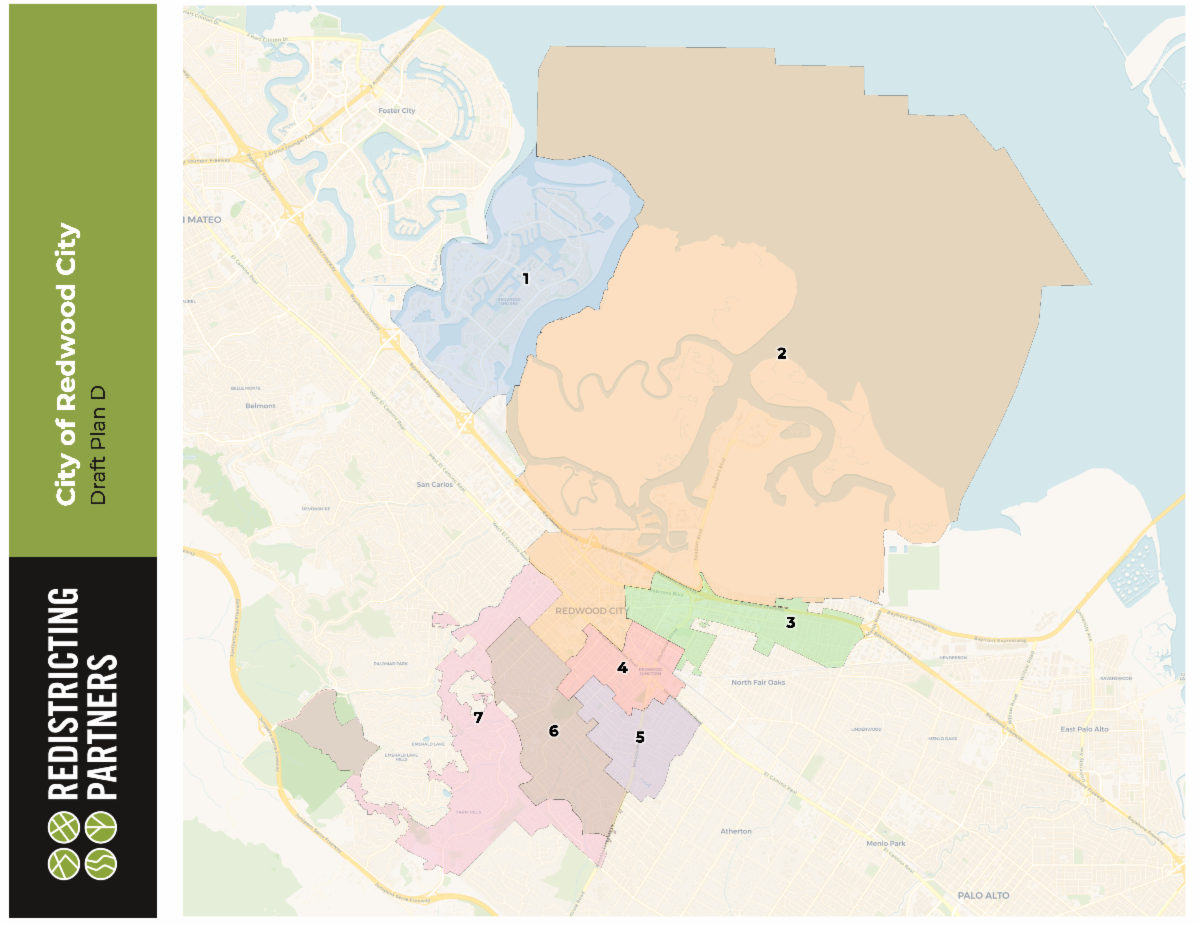 Distinguishing Elements of Draft Map:
New map (first review by ARC on November 17)
Minimal changes that has two CVAP Majority Minority Districts
Minimal changes to current City Council District Election boundaries
Redwood City Draft Map E (INTERACTIVE)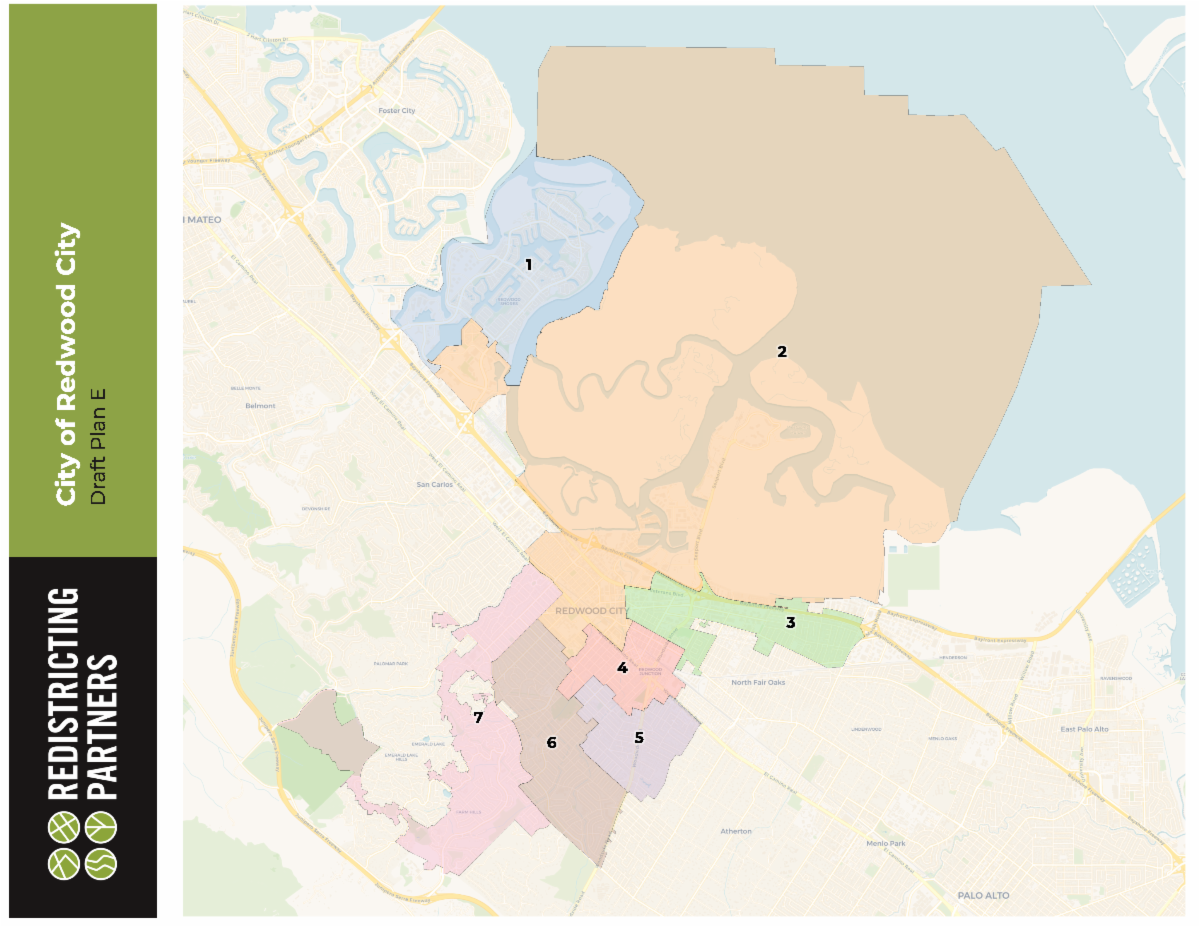 Distinguishing Elements of Draft Map:
New map (first review by ARC on November 17)
Splits Redwood Shores and includes two CVAP Majority-Minority Districts
Helpful Resources
Looking for more resources? Check out the links below: