The City of Redwood City on Friday will shine blue in honor of frontline workers–grocery workers, nurses, restaurant staff, and public workers– who, in the midst of an unprecedented global pandemic continued their duties, selflessly.
That's according to Stacey Wagner, spokesperson for Kaiser Permanente Redwood City Medical Center, who helped organize an initiative that will light up several Redwood City buildings blue. Those buildings include the Courthouse Square, the Hall of Justice and Records, Kaiser Permanente and Sequoia Hospital.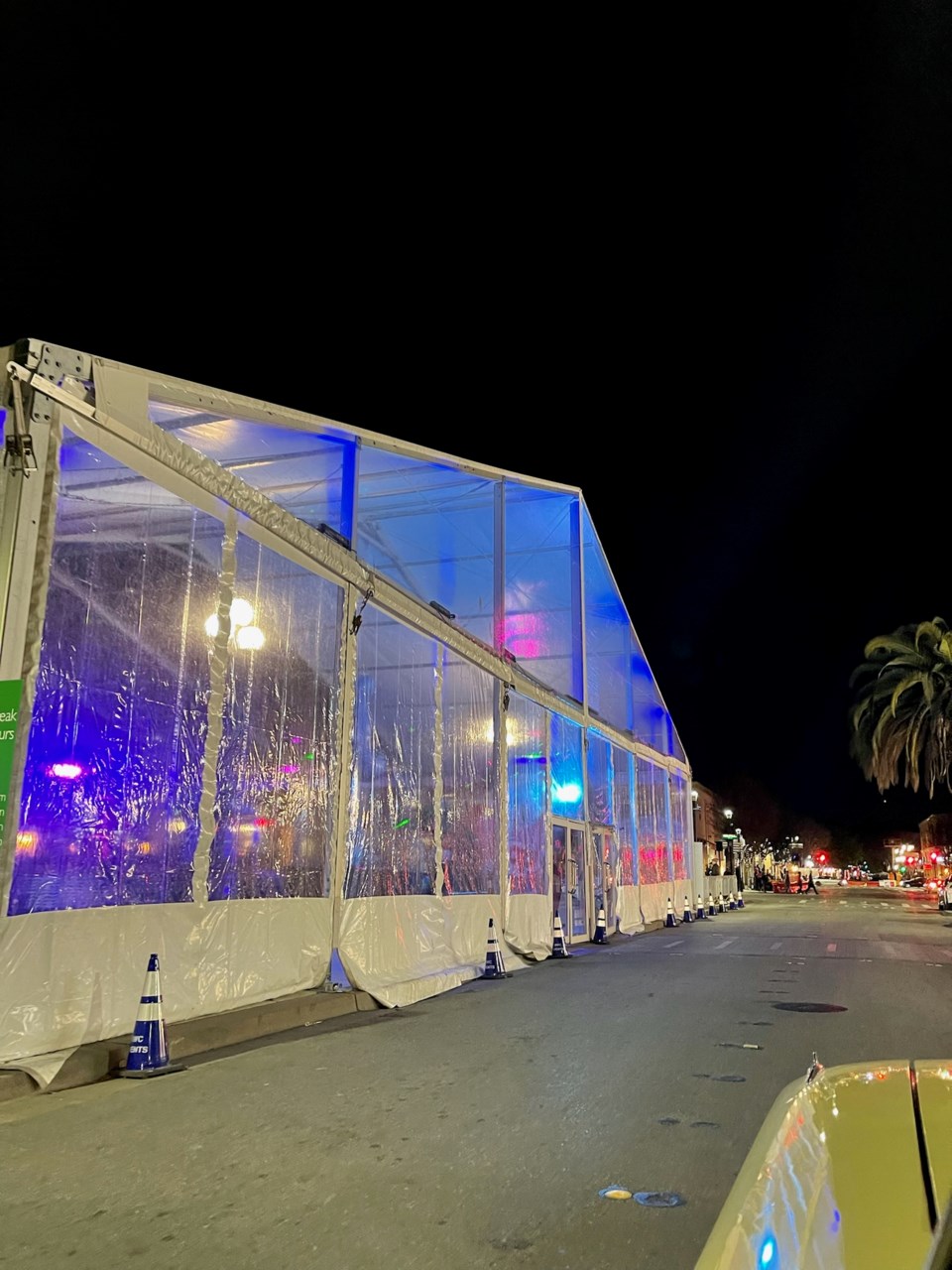 "We thought it would be a nice way to recognize them," Wagner told the Pulse. "They've been resilient. They persevere. And again, they're tired."
Wagner said that two people were crucial in helping with Friday's collaborative effort, including Redwood City Library Director Derek Wolfgram and Marie Violet, director of Sequoia Hospital.
The lights will turn on early in the day but will be most visible beginning at dusk, Wagner said.
Wagner is also encouraging people to wear blue on Friday to honor frontline workers and use the hashtags #BlueLightsAtDusk and #HonorFrontlineWorkers on social media.
At the city council meeting Monday, Mayor Giselle Hale issued a proclamation recognizing frontline workers during the COVID-19 pandemic, which in part, read, "I….express my deep appreciation and heartfelt gratitude to our local health care workers and other essential workers for their selfless sacrifices and efforts to combat and respond to the unprecedented challenges facing our communities as a result of COVID-19."
March 11 marks two years since the World Health Organization declared COVID-19 a global pandemic.