Redwood City's draft housing element has been rejected by the California Department of Housing and Community Development (HCD) three months after it was submitted to the agency.
In a letter dated July 8, the state, which provided over 10 pages of required revisions, asked the city to provide more specific data and analysis of anticipated constraints to housing development—and how it plans to address them. The state also asked for more detail about public engagement and clarity around the implementation timeline for new policies and programs.
While on the right track, Redwood City's draft element made some common mistakes and still contains significant barriers to building more affordable housing, according to housing experts.
Jeremy Levine, policy manager for San Mateo County's Housing Leadership Council (HLC), said that many of the state's comments align with those outlined in feedback that the HLC sent to the city prior to submitting their draft element to the state. In a five-page letter sent on March 25, HLC Executive Director Evelyn Stivers provided detailed feedback to the city on its draft.
"We are especially encouraged by the city's goal of meeting 150% of the city's RHNA [Regional Housing Needs Allocation] requirement," HLC's letter read. "But we are concerned that the draft housing element, as written, needs significant and substantial improvement to meet that standard."
Though the city made some of the HLC's suggested changes, Stivers said it's not enough.
"There are substantial barriers to affordable housing development that they could and should address," she said.
'Common mistakes'
Revisions to Redwood City's element, as requested by the state, include additional analysis on geographic trends—such as more detail about areas of concentrated wealth, overcrowding or substandard housing and unequal access to services—with specific goals and milestones to overcoming these disparities through new housing strategies.
The state also requested that the city include realistic capacity for new housing, provide a more in-depth analysis of sites identified for Senate Bill 9 and missing middle development and commit to updated zoning and permit procedures to accommodate higher-density housing.
Feedback from the Californi... by Leah Worthington
These are pretty common oversights, Levine said.
"[Redwood City] made some of the same mistakes as everyone else," said Levine, who works with the HLC to review and provide feedback on housing elements for cities throughout the county.
For instance, Levine said that the city acknowledges its relatively high fees on new development projects. However, it "doesn't actually make any substantive commitment to change a fee structure in a way that incentivizes new housing," he added.
Redwood City was the first in the county to complete its draft housing element, which it submitted to the HCD in April. The city is now tasked with revising and resubmitting its element, which it plans to do in early August.
"This is part of the normal review process," Redwood City said in a statement. "No city in California has been approved by HCD on their first review, so we were expecting comments to help the city finalize our draft housing element."
Stivers specifically criticized the city for undervaluing extremely low-income housing and giving preference to locals in the amendment to its affordable housing ordinance. While the Live/Work preference, as it's called, seeks to protect Redwood City residents and workers from displacement, Stivers said that such a policy precludes county support.
"The county will not fund housing when there's a local preference—it prevents Measure K funding," she said. "They're putting up numerous obstacles to getting developments in their pipeline built."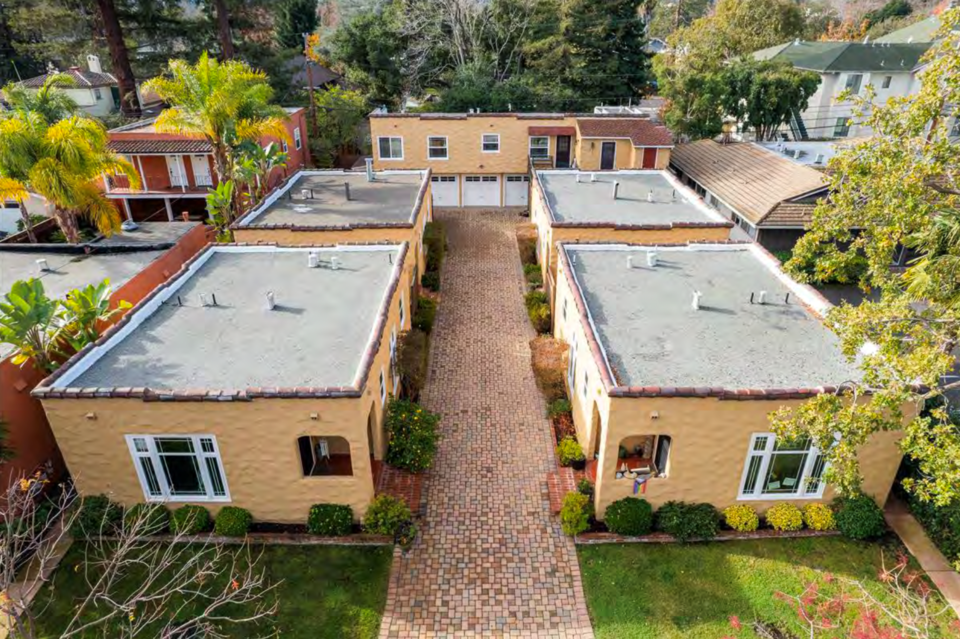 Another common mistake that Redwood City's element made, according to Levine, is failing to propose and commit to actionable next steps. He pointed to feedback on 17 of the city's proposed housing programs, many of which the HCD said lacked specificity about implementation.
"Half of them say 'clearer timeline,'" Levine said. "You need to do more than just 'considering' or 'discussing' an action.
"Cities are supposed to analyze constraints to housing development…And when you identify those constraints, you're supposed to implement policies and programs to remove them," he added. "But cities, including Redwood City, identify constraints and then do nothing to remove them."
An iterative, collaborative process
The HLC also sent a letter to every city in the county on June 10, outlining its goals to support the housing element process and inviting officials to connect with the HLC for feedback and assistance. Redwood City has yet to respond to the HLC, according to Levine.
"Communication has been less than ideal," said Stivers, who said she was expecting more collaboration from the city. "Usually it's a more iterative process."
Redwood City "considered all community feedback received, including HLC's letter" in writing its draft element, according to Alin Lancaster, the city's housing leadership manager. Lancaster said that the city made several revisions based on the HLC's feedback including: expanding programs for developing extremely low income units, adding a policy to source more funding for affordable housing and bolstering the needs assessment section with additional data.
Several HLC strategies, such as amending the zoning ordinance to allow for navigation centers and implementing an Anti-Displacement Strategy, were already in the draft, Lancaster said. Others, like the RV safe parking program, are being pursued outside of the element.
Apollo Rojas, a senior city planner and project manager for the housing element, said that he wasn't involved in management when the draft was submitted but that he would be "more than happy to meet with the Housing Leadership Council or any other group that wants to advance housing in the city."
Rojas took over for the city's principal planner Diana O'Dell who left in June to become Stanford's director of land use planning. Since her departure, the city has divided roles and responsibilities, with Rojas taking the lead and additional support from the planning department. The city said it will be able to adopt the element on schedule.
Assistant Community Development and Transportation Director Sue Exline also said she wasn't intimately familiar with the feedback from the HLC.
"I don't know the specifics of the HCD letter as compared to the Housing Leadership Council letter," she said. "But it's clearly the goal of the city to make sure that we're looking at all the comments that we received. I'm working with folks to do that."
To the HLC's recommendations, she added: "I definitely want to probably dive in a little deeper and check out exactly what they said."
Stivers said that the city has also done minimal outreach to local housing experts, advocates and organizations.
"I don't know how you have a good plan if you don't talk to the people that need the housing, design the housing," she said. While the city hosted a series of Zoom sessions and surveys to engage community members, Stivers worried that the most critical groups were overlooked: homeless people, the elderly and people with disabilities—in other words, the communities most impacted by affordable housing needs.
"Everybody wants them to succeed," she added. "We would love it if Redwood City did the best housing element in the state. But they're not going to do it if they sit by themselves in their office and don't talk to anyone."
As part of its public outreach, the city said it hosted "listening sessions with fair housing, housing advocates, developers/builders and service providers." The city also presented and solicited input at 12 meetings of local organizations and neighborhood groups including the Senior Affairs Commission, a teen advisory board and local business and neighborhood associations, according to the housing element.
Echoing Stivers, Levine said he hoped the city would be willing to collaborate with the HLC as it continues revising its draft element.
"We're not trying to get cities in trouble; we're trying to get cities to plan for affordable housing," he said.
A good first attempt
Still, being rejected the first time is pretty typical, said Levine, who has personally read 10 housing elements throughout the county. Of those, Portola Valley's plan is the only one that the HLC recommended for certification. And despite its shortcomings, Redwood City's draft element is a commendable first effort, he added.
"Redwood City's housing element is above average in San Mateo County," he said. "Considering that this was the very first one to come out in the county…I think Redwood City deserves a lot of credit."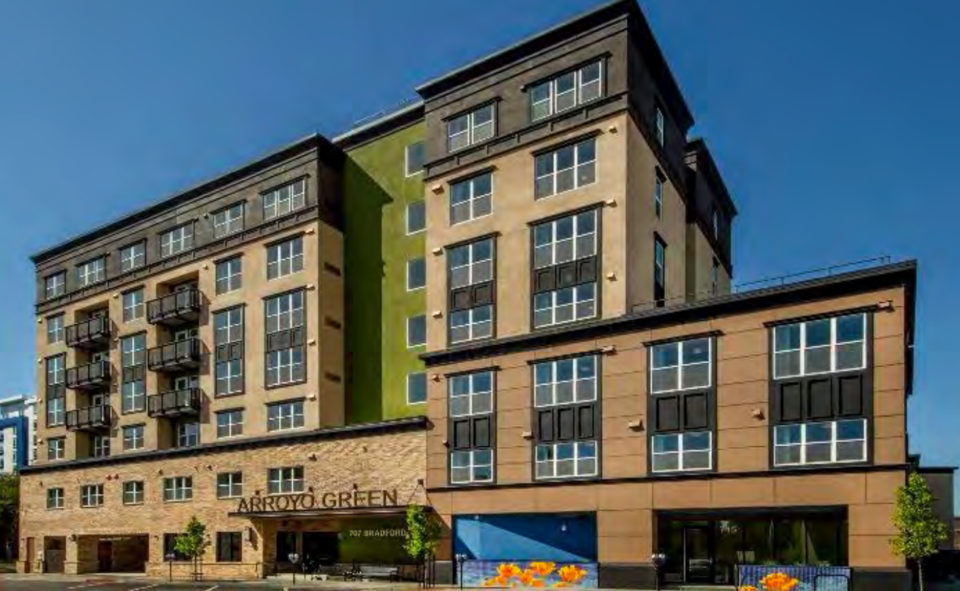 Being first likely means facing more public scrutiny than other cities, Levine said. However, the city also has an advantage: time. While half the cities in the county have yet to release their first draft, Redwood City should be able to submit at least one, possibly two more, he said.
"We wanted to submit early, knowing full well that we were going to require multiple rounds of review, and that this would need some additional time," Rojas said.
Rojas called Redwood City "a leader in the Peninsula in terms of housing," adding that the city had full confidence in its ability to provide more housing through the strategies outlined in the housing element. "These are all very feasible, and we chose them because we feel that they're very likely to be successful," he said.
Still, Exline acknowledged that, as for many other jurisdictions throughout the state, addressing Redwood City's housing crisis is an uphill battle.
"The city has put a lot of energy and resources into actually building affordable units," Exline said. "So I think we're optimistic, but I can't deny that it is going to be hard."
What the draft entails
As required by California law, the housing element is a comprehensive eight-year plan for meeting citywide housing needs at all income levels. In addition to identifying potential sites and goals for new housing developments, the city's element also lays out the strategic policies and programs to achieve those targets. It represents the largest piece of the city's General Plan, an overall blueprint for growth and development in all key areas, including land use, transportation, safety, environmental justice and housing.
Not simply a "paper exercise," according to the HCD, the housing element is a "contract with the state" that represents a formal commitment to new housing goals in the upcoming years.
In its element, Redwood City identified key demographic trends, such as growing senior populations and overcrowding in rental and low-income housing, that shape current housing needs. According to the city, its overall population grew 13% from 2010 to 2020, and currently 9% of housing units are overcrowded.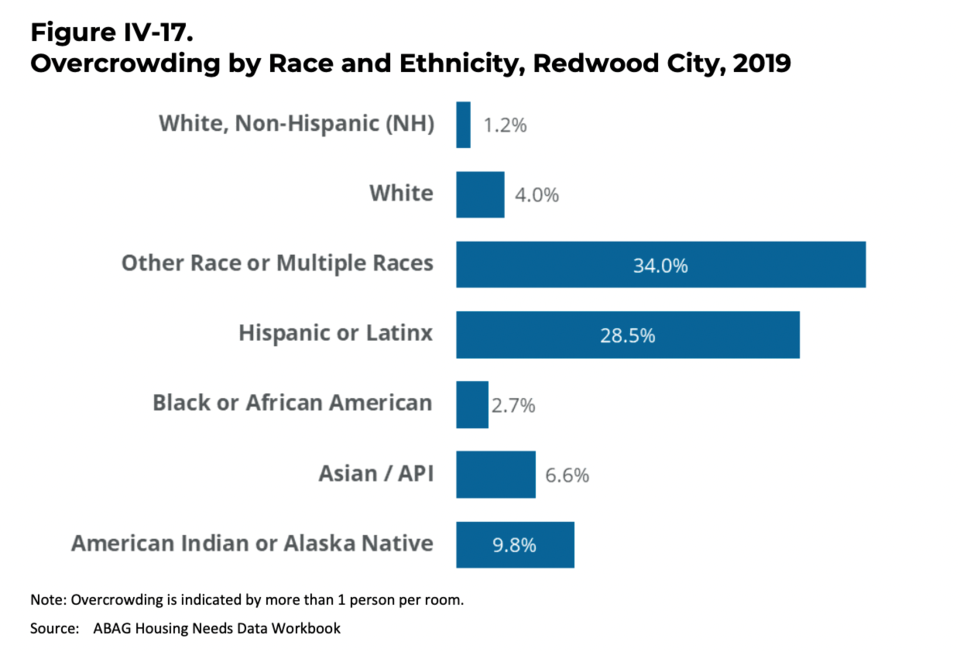 The city has touted its commitment to exceeding Regional Housing Needs Allocation (RHNA) goals with a plan to build approximately 6,880 new units at all levels of affordability. According to the element, "targeting 150 percent of RHNA makes Redwood City eligible for a 'pro-housing' designation, which would allow the City to compete for a new selection of grants."
To increase residential capacity, the city plans to leverage rezoning strategies and proposed or potential housing sites, including accessory dwelling units (ADUs), missing middle housing and SB9 subdivisions. It is looking to increase density specifically along the major transit corridors—El Camino Real, Veterans Blvd. and Woodside Rd.
The city began work on its housing element in 2021 and went through several rounds of study sessions, environmental review and public outreach before submitting a preliminary draft in April.
HCD has a 90-day review period for the first draft and a 60-day review period for each subsequent round of feedback. The city is currently revising the element based on feedback from the state and will publish the new draft for a seven-day public review period before resubmitting to the state.
The final, approved housing element must be adopted by January 2023.