Seated in fold-out camping chairs, Michelle and Nacho Mendez watched the throngs of children holding twinkling balloons, vendors selling food and wares and Catrinas in flower crowns and elaborate face paint.
Passersby stopped to pay their respects to the couple or peek inside their car, a classic station wagon with a crimson interior, which was overflowing with photos, candles, flowers and other offerings.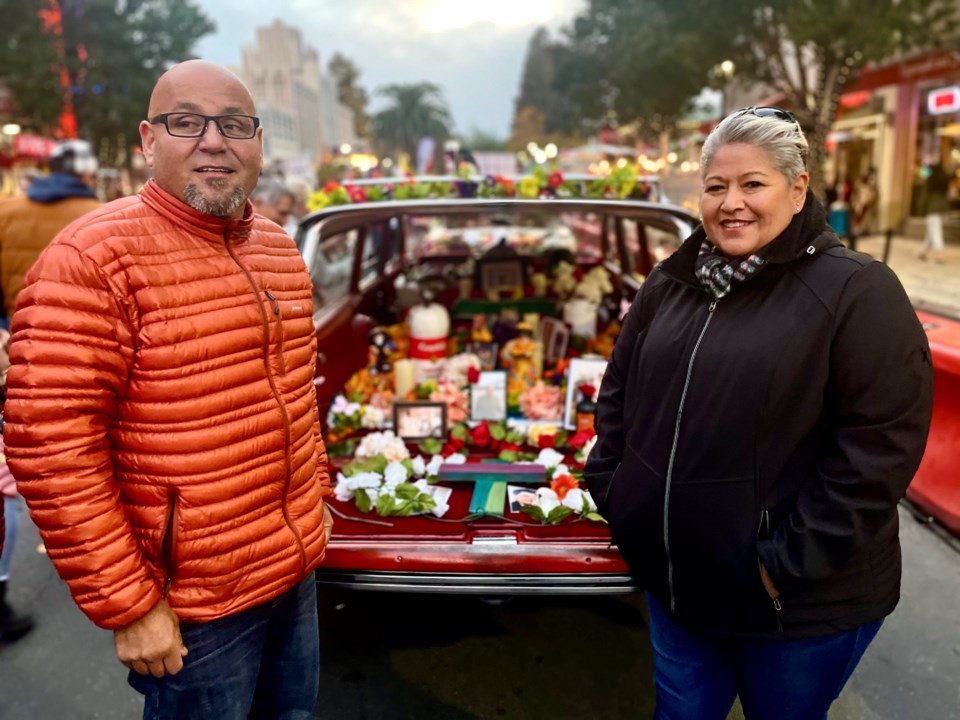 "In our culture, we believe in keeping the memory of our loved ones alive," Michelle said, nodding to the altar, or ofrenda, spilling out of the car. "It started off with [Nacho's] dad's death, and we add on as family members pass."
"Two cousins were added this year," she said, pointing at the newly framed photos placed at the front of the display.
They were just two of the many Redwood City locals and visitors who attended the 11th annual Día de los Muertos festival. The celebration, which took place in and around Courthouse Square Sunday afternoon, is an annual multi-day Mexican holiday that begins on Nov. 1 and celebrates loved ones who have died.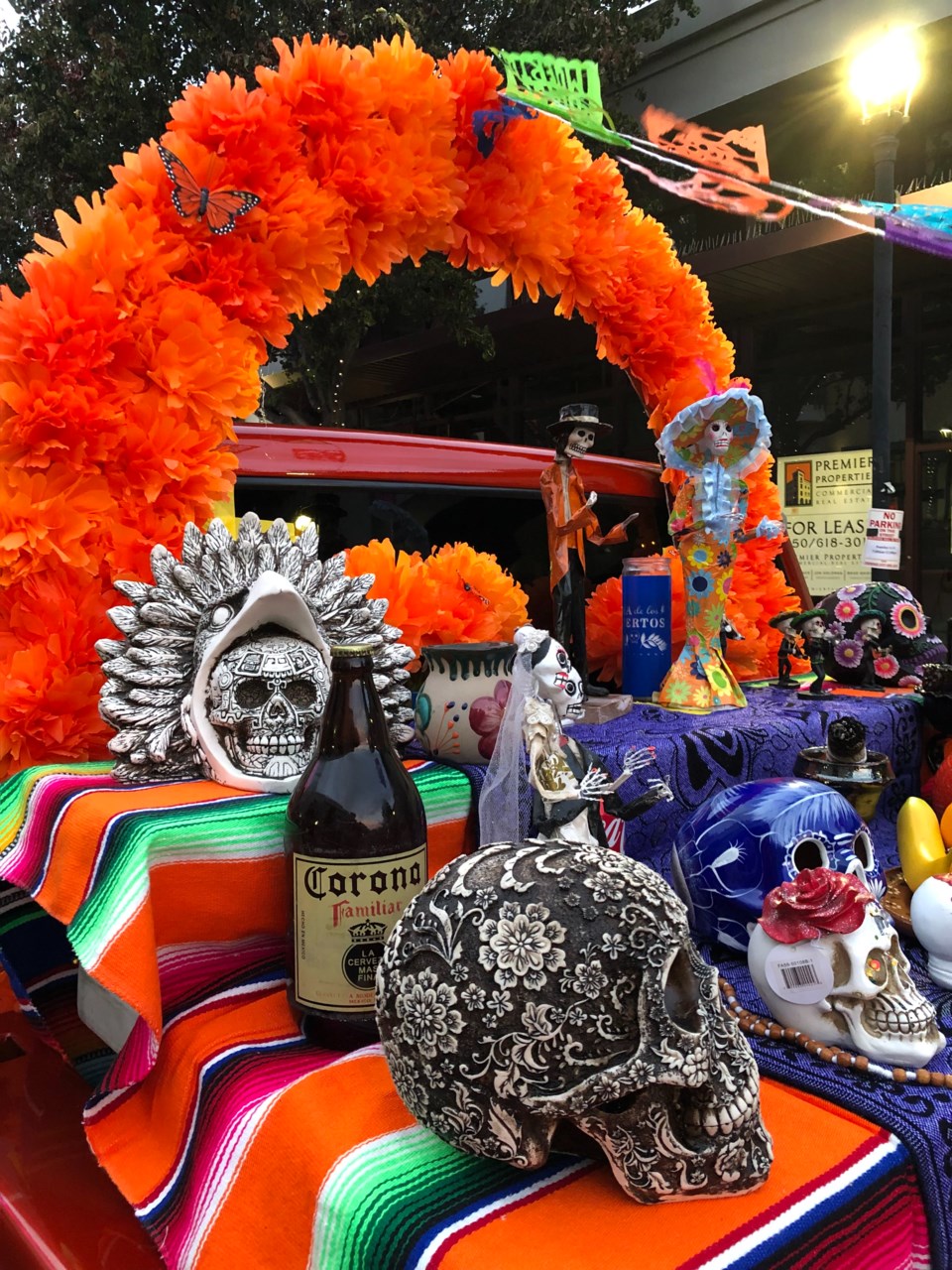 The event is hosted by Casa Círculo Cultural, the San Mateo County History Museum and Friends of the Redwood City Library, and has been held every year in Redwood City since 2011.
Michelle, a lifelong resident, said she and her husband have participated in Redwood City's event since the beginning, their altar growing every year.
"Once you're on the altar, you're on it forever," she said. "It's a sign of respect."
Broadway and the streets around the central plaza were packed with attendees who admired the altars, sipped warm, chocolatey champurrado and snacked on pan de muerto, browsed the arts and crafts, and had their faces painted like La Calavera Catrina, the iconic, elegant skeleton.
The square was filled with people watching live performances by traditional musicians and folklórico dancers.
A small crowd gathered around the Casa Círculo Cultural tent watching intently as a man stirred a steaming pot. When the crystals had nearly dissolved, he carefully poured some of the liquid into a small clay mold.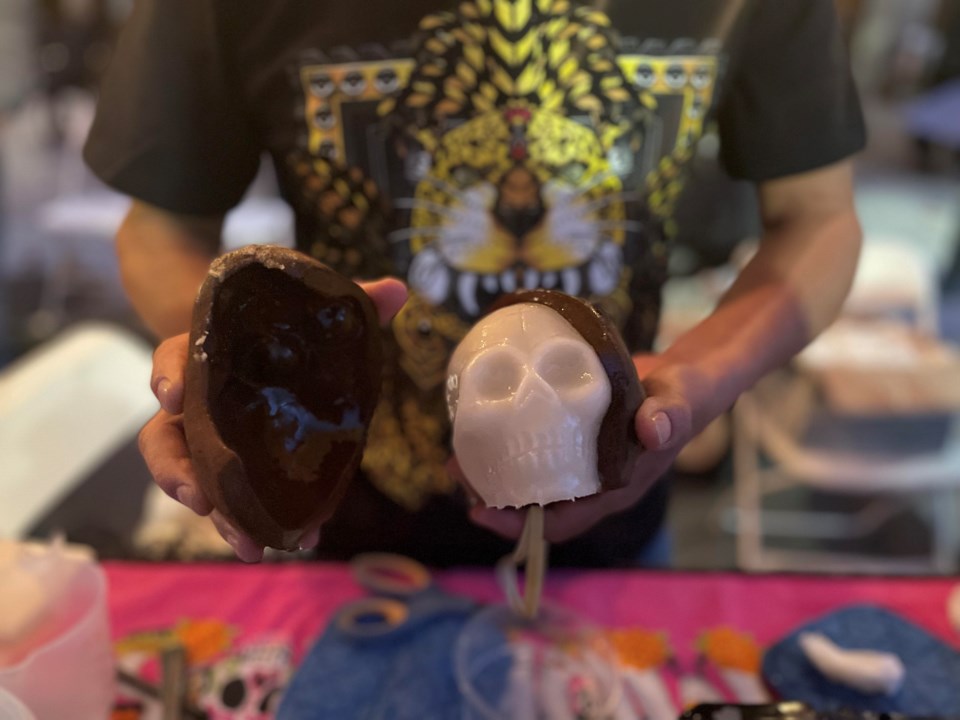 "What is that?" one observer asked.
"Azúcar," he responded.
Miguel Quintana has been making sugar skulls, or calaveras de azúcar, for as long as he can remember. He learned the craft from his father, who learned from his father, who learned from his father. The skull molds, he said, are more than 100 years old and have passed through five generations of artisans.
Quintana, who lives in Puebla, Mexico, comes to Redwood City every year for the event.
"I like it," he said. "It's grown a lot here. People are more interested than before."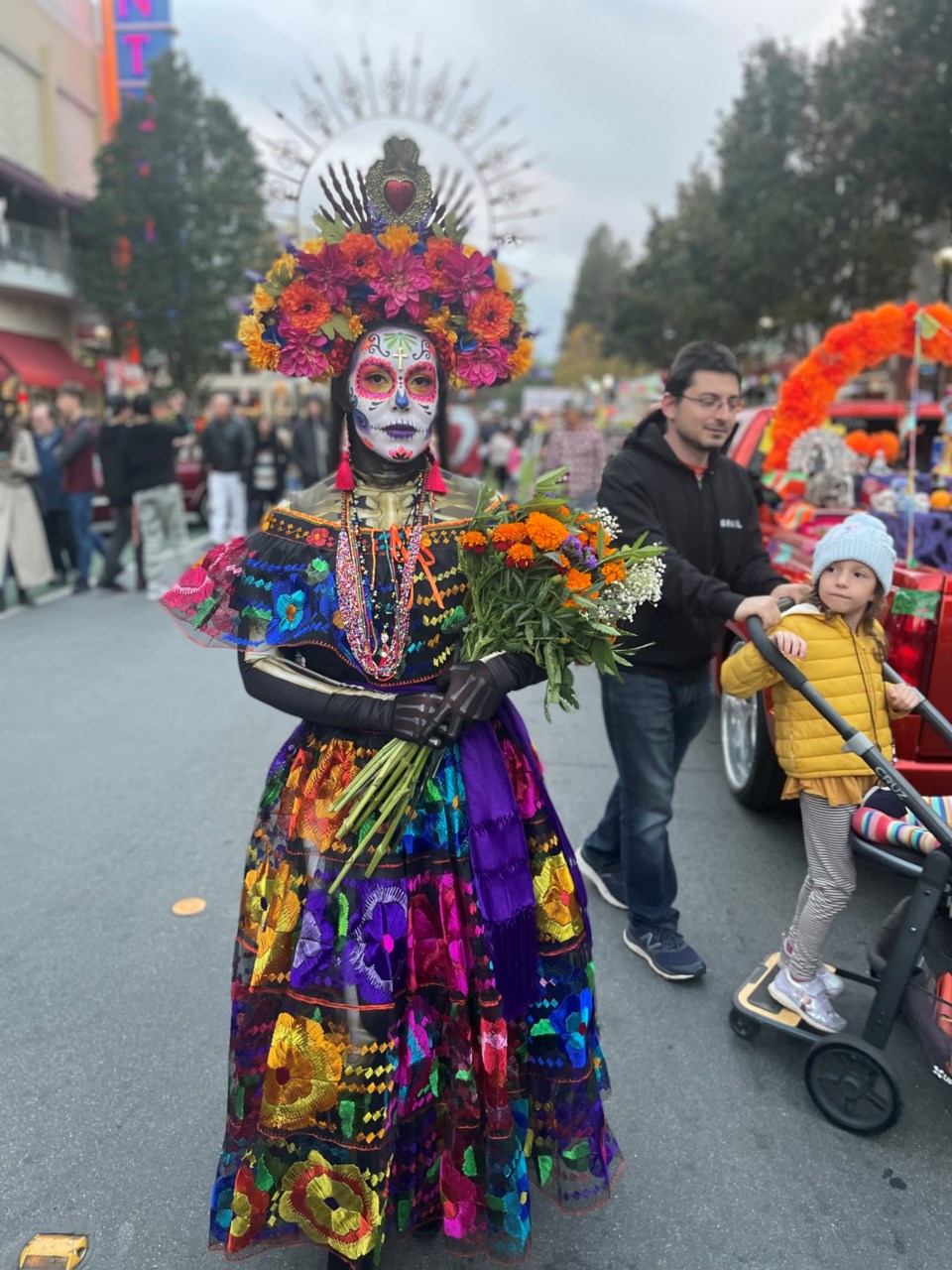 All eyes were on Alma Cruz as she navigated the crowd in full face paint and dress, stopping to take pictures with children and adults alike.
Though not a Redwood City resident, Cruz said she'd been to the celebration at least four times. As much as she enjoyed it, she was glad that Sunday's festival was her last for the season.
"It takes me three hours to do my makeup," said Cruz, who won second place in the city's Catrina costume contest. "And I make all my own flower crowns."