Something fundamental to almost all wardrobes is the athletic or tennis shoe. They are worn by the vast majority of athletes as they endeavor their chosen profession and during personal time. The average person probably has several pairs of athletic shoes. They range in price from a few dollars up to the thousands.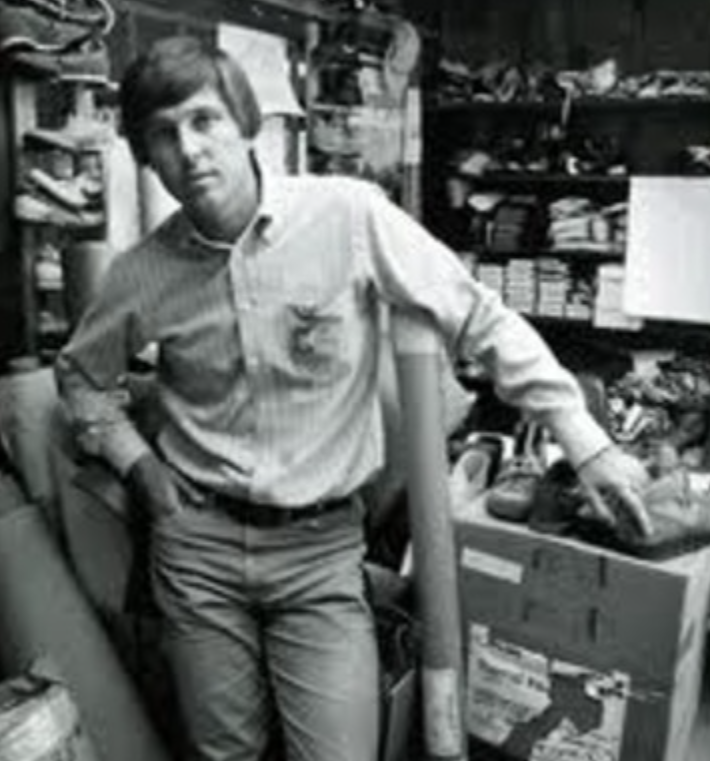 Of all the name brands of athletic shoes, the most recognizable is Nike. It's also the brand with the most market share, usually hovering around 27%.
The co-founder of Nike is Phil Knight.
In 1965, Nike's first hire came up with the name that emerged as the number one brand in the world. His name is Jeff Johnson. (The original company name was Blue Ribbon Sports) He is as core to the brand as Phil Knight.
Why am I telling you this? What you may not know about Johnson is that he went to Goodwin Middle School in Redwood City, which became the first in California to change its name to Kennedy after the 35th President was assassinated.
Not that this knowledge will have a profound impact on your life; however, little tidbits of information like this can put a smile on your face and add a little bump to your day.
Maybe you'll feel a little differently about Nike with said knowledge.
Other notables who attended Goodwin include:
Gary Beban: He attended UCLA and is the only Bruin to win the coveted Heisman Trophy. The Kennedy school gymnasium carries his name.
Lydia Pense: The great lead singer with the group Cold Blood
Sue Damante-Shaw: Actress in TV and film. Most noted for a starring role in The Adventures of the Wilderness Family and its two sequels. Her daughter Vinessa is a successful actress, writer and director.
Mike Shrieve: The original drummer for Santana, whose featured solo highlighted "Woodstock the Film."
Dick Sharon: A standout all-around athlete. He played Major League baseball for the Tigers, (team rookie of the year 1974) Red Sox and Padres
John Radetich: He set a world indoor high jump record of 7 feet 6 inches in 1976
Harvey Shank: Set an all-time Stanford single season ERA of 1.10 during his senior year as a pitcher in 1968.
Not a bad list of alumni from our local middle school.
Everything else is just history
Some of the photos used in this blog are courtesy of the Local History Room, Redwood City's best-kept secret. The Local History Collection covers all aspects of Redwood City's development, from the 1850s to the present day, with particular emphasis on businesses, public schools, civic organizations, city agencies, and early family histories. The Local History Room is not affiliated with the Redwood City Public Library, but it is inside it.