In the almost forgotten days of yesteryear, there used to be single-screen movie theaters in buildings that, at times, almost seemed like works of art. Elaborate marquees designed to catch your attention and sparkle at night would draw you to the house of illusion and fantasy.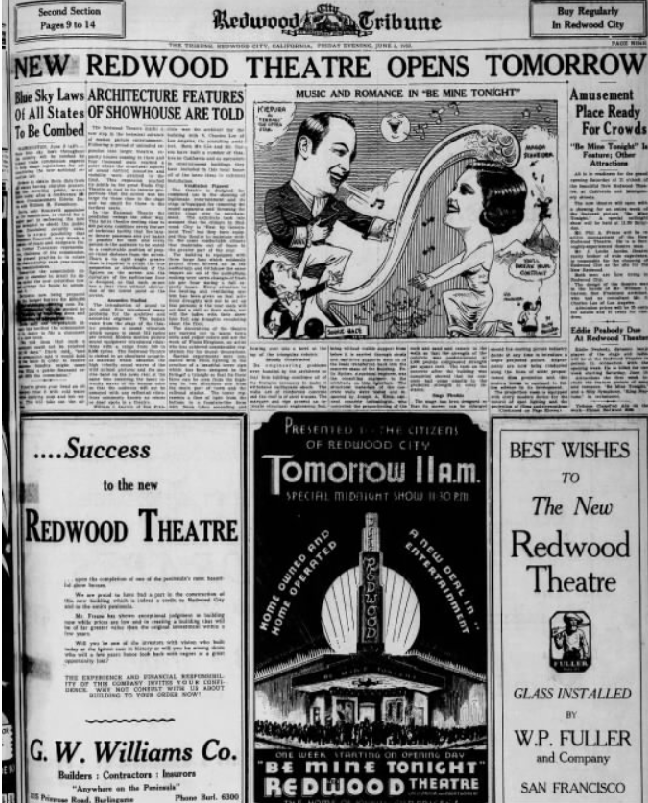 Inside, the walls were generously decorated with colorful artwork. Ostentatious forms and statues dotted the interior. Huge heavy drapes covered the giant silver screen that all eyes focused on when the projectors started rolling.
In most cities, this was a gathering place for matinees on weekend evenings and Saturday afternoons.
In Redwood City, the Sequoia Theater, which was later renamed the Fox, was the primary gathering place.
However, did you know Redwood City had a second movie theater for several decades?
Indeed, built in 1933 at a cost of $70,000, the Redwood Theater opened at the corner of California and Winklebeck streets. (Winklebeck was initially known as Montgomery.)
Designed by S. Charles Lee, the single-screen modern-style theater had a tall vertical marquee. Inside, the seating capacity was 562 people. It was affectionately known as "the little theater of big pictures." Generally, two movies were presented at each show.
One of the attractive features of the new theater is patrons were allowed to bring their own popcorn, whereas the Sequoia did not allow that.
In 1936, Fox West Coast, owners of the Sequoia Theater, took an option and purchased the Redwood.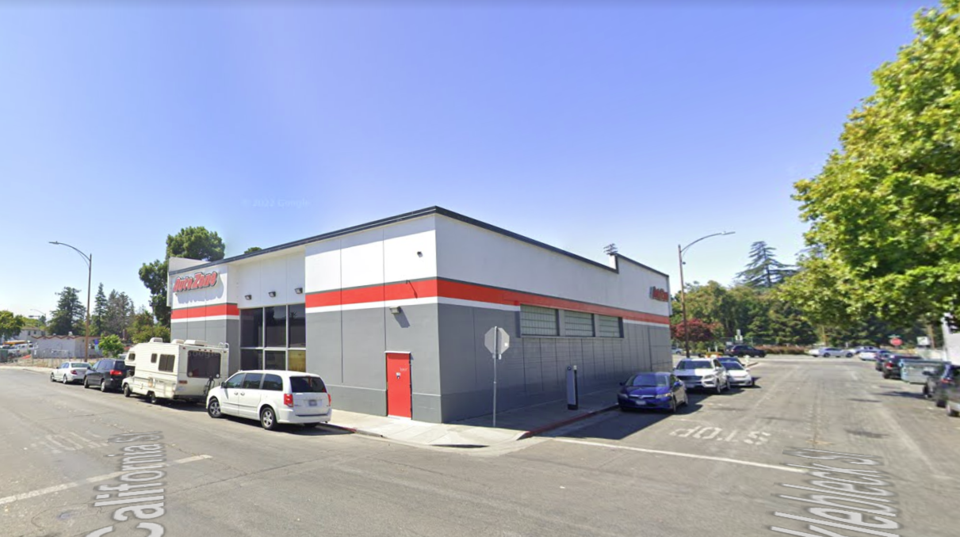 The Redwood Theater operated from 1933 until 1955, when it was shut down. It was demolished shortly after it closed. Bank of America soon opened in the same spot. That was followed by Anderson's TV & Stereo. Today the address is occupied by an auto parts retailer.
Everything else is just history