Andrew Irvine first played kayak polo at Shoreline Lake a decade ago. Five minutes in, he told himself that it would be his first and last time trying out the vicious sport.
"I was like, 'This is crazy. These people are insane. They're trying to drown me,'" Irvine said.
A week later, Irvine was back in the saddle (well, the kayak).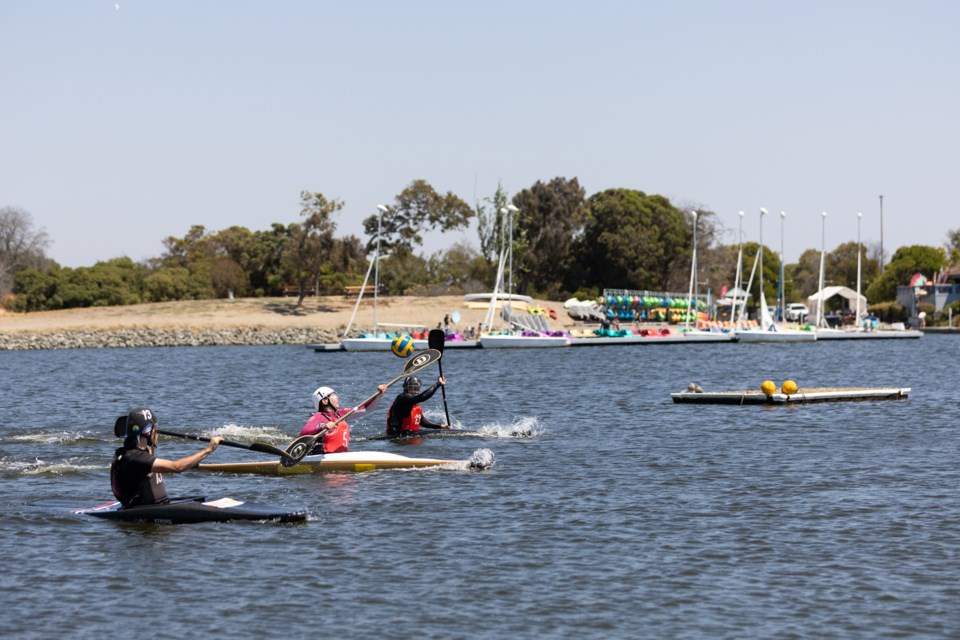 He returned weekly for team practices, eventually earning the nickname shipwreck, "because I got pushed over so much," Irvine said with a laugh. Now, Irvine is a member of the U.S. men's national team and has played the sport locally and internationally.
Kayak polo, known as canoe polo internationally, is, quite simply, water polo played in kayaks. But it's a bit more complicated and intense than that.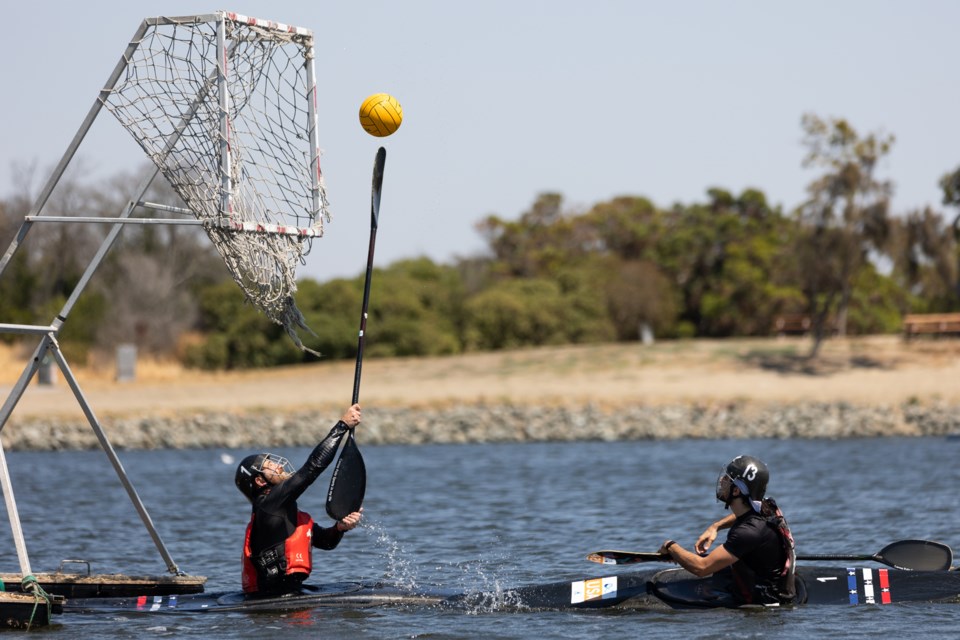 Kayak polo is played by two teams of five athletes, outfitted with helmets, in open water or a pool within a rectangular enclosure called the pitch. The fast-paced games are split into two halves of 10 minutes each. The objective is to score in the opponent's goal, which is suspended above the water at each end of the pitch. The ball used is the same as in water polo and can be controlled by hand or by paddle.
Polo kayaks are faster and lighter than typical kayaks, giving players greater maneuverability. "You can't just use any boat," Irvine said.
One of the sport's primary strategies involves shoving a player's shoulder – but not their chest, Irvine said that's not allowed – so that their entire vessel capsizes and they have to "Eskimo roll" back up to the surface, which involves using core strength to hoist yourself back up to sit vertically on the surface in your kayak.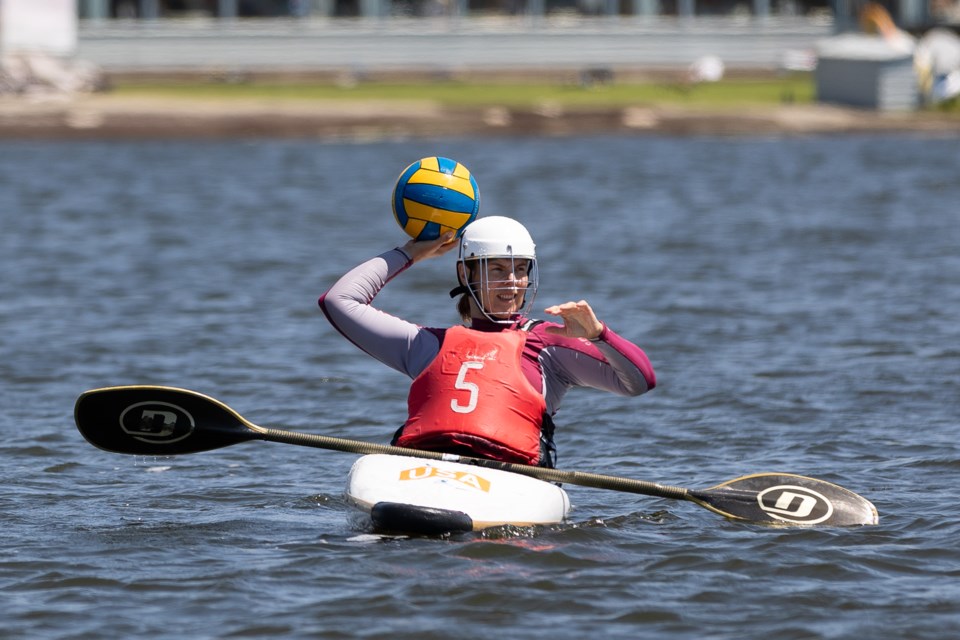 "If someone pushes you, and you don't stabilize or prepare for it or get your center of gravity lower, you'll tip right over. At that point, you're still in play," Irvine said. "My dexterity, balance and hand-eye coordination have just accelerated exponentially because you have to manage all these things and the boat."
Irvine, a chemistry teacher at Harker School, competed at the World Games in July 2022, and he currently plays with the Bay Area Kayak Polo club.
The World Games event is held every four years, in the year following each Summer Olympics. Described by Irvine, it's when players from across the world compete in more than 30 "niche" sports including bowling, artistic roller skating, waterskiing and wakeboarding and the less-niche sports like lacrosse.
"It was amazing to be a part of that," Irvine said of the World Games.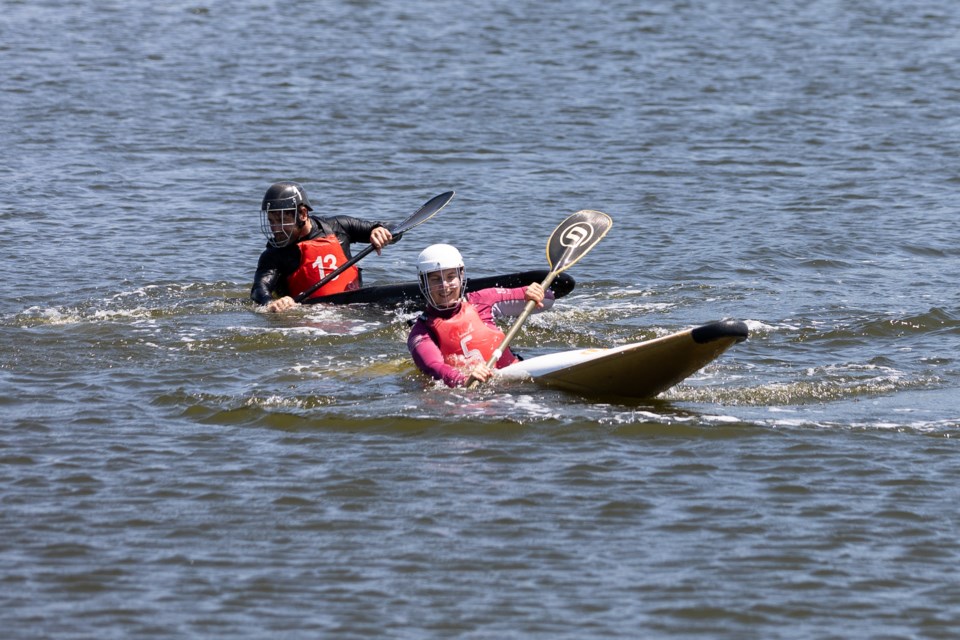 Many kayak polo players, like Irvine, grew up playing other organized sports and use tactics from sports like basketball, hockey and lacrosse to their advantage.
"(The sport) helped me continue to use the skill set I learned as an athlete growing up playing lacrosse and water polo. It was just this kind of hodgepodge, and one of the best lessons that it has taught me was that I wasn't going to give up on that first day," Irvine said.
Early magazines record that a variety of canoe polo games were played in Great Britain in the late 19th century and in the U.S. since the first half of the 20th century. By 1990, rules for the relatively new sport were finalized by the International Canoe Federation.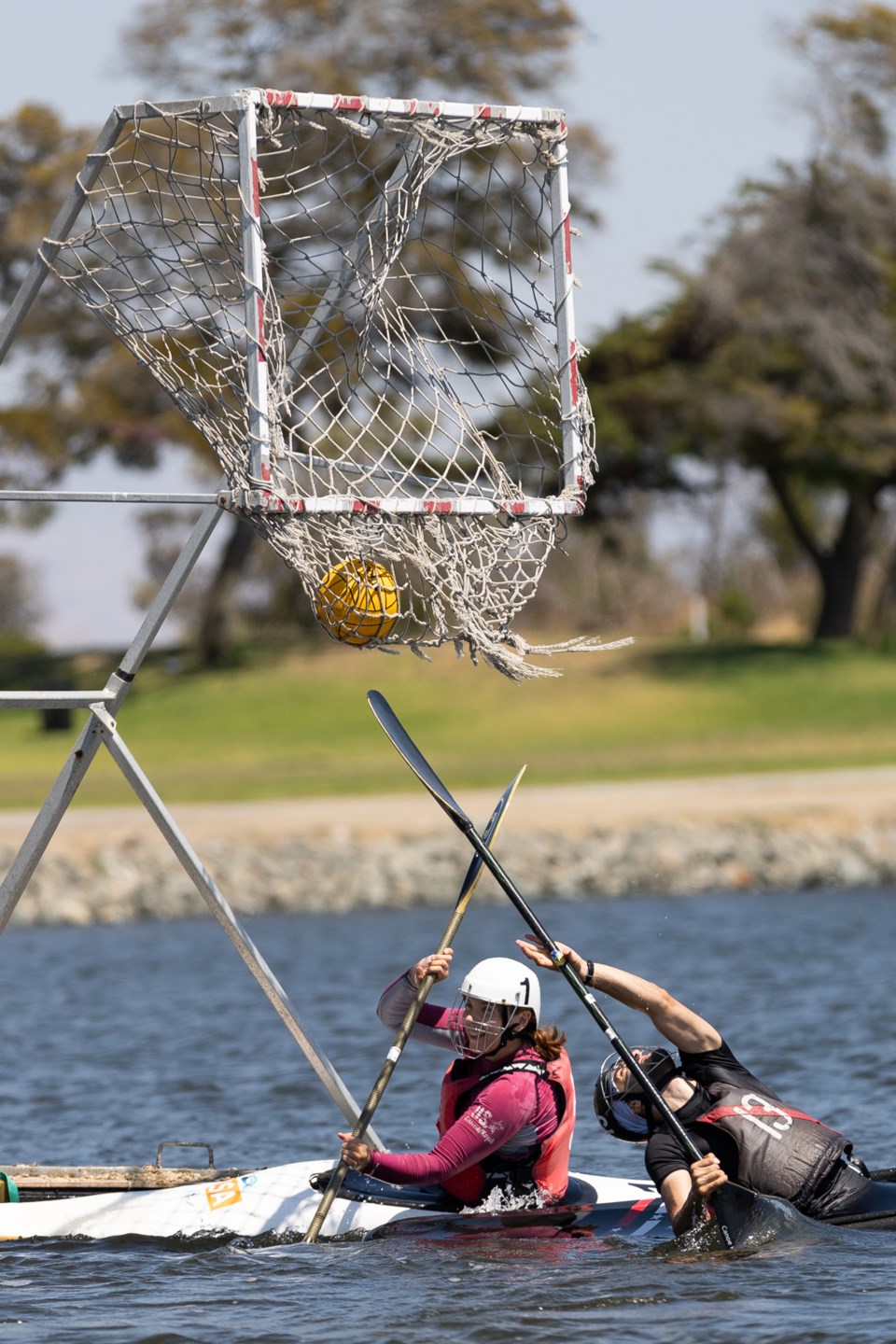 "Europe is the epicenter," Irvine said. During the International Federation of Canoe's World Championships in France, Irvine recalled playing against a French 20-year-old who had "probably been kayaking before he could speak."
Irvine said many players on the Bay Area Kayak Polo team are from Europe or other regions where the sport is commonly played, like New Zealand or China.
"(The team) is a very international community," Irvine said.
While the sport is much more popular abroad, other U.S. cities near lakes or ocean fronts are also riding the polo wave, including Austin, New York City, Boston and San Francisco.
The local team that Irvine belongs to, Bay Area Kayak Polo, currently draws nearly 25 players weekly for practice, Irvine said. They typically practice on Sundays at Berkeley Marina or Shoreline Lake.
Irvine said he hopes to see the sport grow locally, especially among youth and college-aged players.
"Because I have two daughters and my life is more complicated, I stepped away from the U.S. men's team to try out for the next World Championship (in 2024). And my then hope is to put some of that energy back into getting some new people out to kayak polo," Irvine said.
Irvine said that he and other members of the Bay Area Kayak Polo club want to organize a few youth teams nearby so beginners can play each other locally, rather than travel long distances to compete.
"I'm hoping to get my own daughters involved in the sport as well," Irvine said.