A new installation at the Art Kiosk aims to shed light on the issues surrounding undocumented immigrants' hardships in modern-day America.
The new installation is a product of artist Hector Dionicio Mendoza and is entitled Mil USOS/Labor Monument: Portrait of my aunts, uncles, cousins, sisters, brothers, others, parents, and grandparents.
The Redwood City Improvement Association (RCIA) is hosting the exhibit with Fung Collaboratives at the Art Kiosk until April 30.
Based in Salinas, California, Mendoza understands firsthand the experiences of the immigrant community. His new mixed-media piece features a figure kneeling on one knee to represent the millions of exploited immigrants.
The art piece is meant to be a celebration and dedication to all those who work in laborious and straining jobs such as construction, agriculture, and home cleaning. 'Mil Usos' translates in English as 'one thousand uses.'
One of the most notable features of the installation is the spray-painted pattern of plants on the figure's left arm and right leg, symbolizing life, hope, and the power of community healing.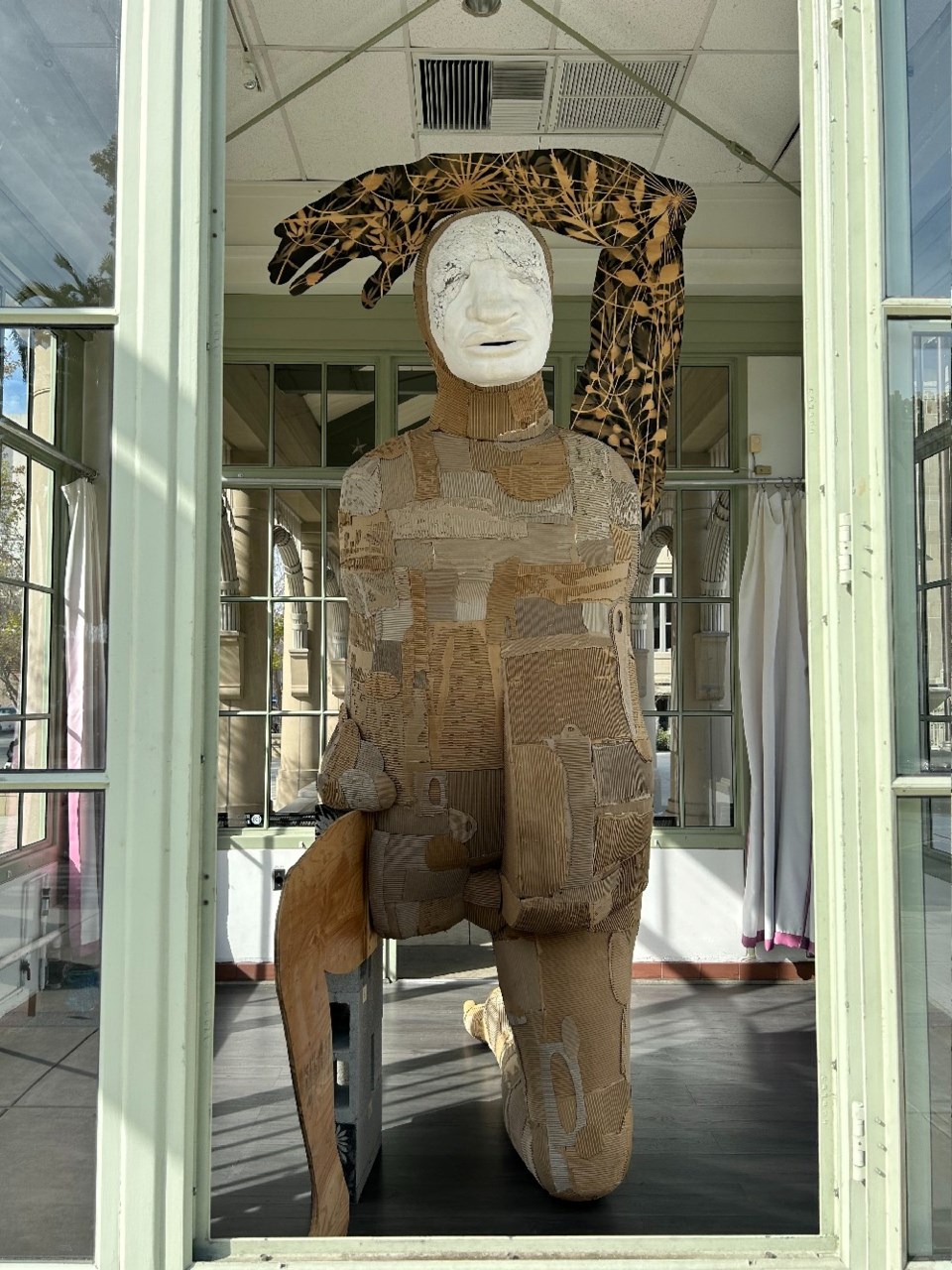 The primary material used in the exhibit is cardboard with additional aspects of wood, concrete, and sanding blocks.
Mendoza was recently awarded the 2022 Louis Comfort Tiffany Foundation Award. His work is currently on view at the Orange County Museum of Art's California biennial 2022 and has been exhibited throughout the U.S., Europe, Japan and Mexico.
The kiosk is located at Courthouse Square. For additional information, click here.