One of the Bay Area's largest and most popular arts events, Silicon Valley Open Studios will take place this weekend and next.
Art lovers will be able to meet local painters, sculptors, ceramicists, fiber, mixed media, and jewelry artists as well as view and buy their art on display. Except for photographs and prints, all of the art available is one-of-a-kind.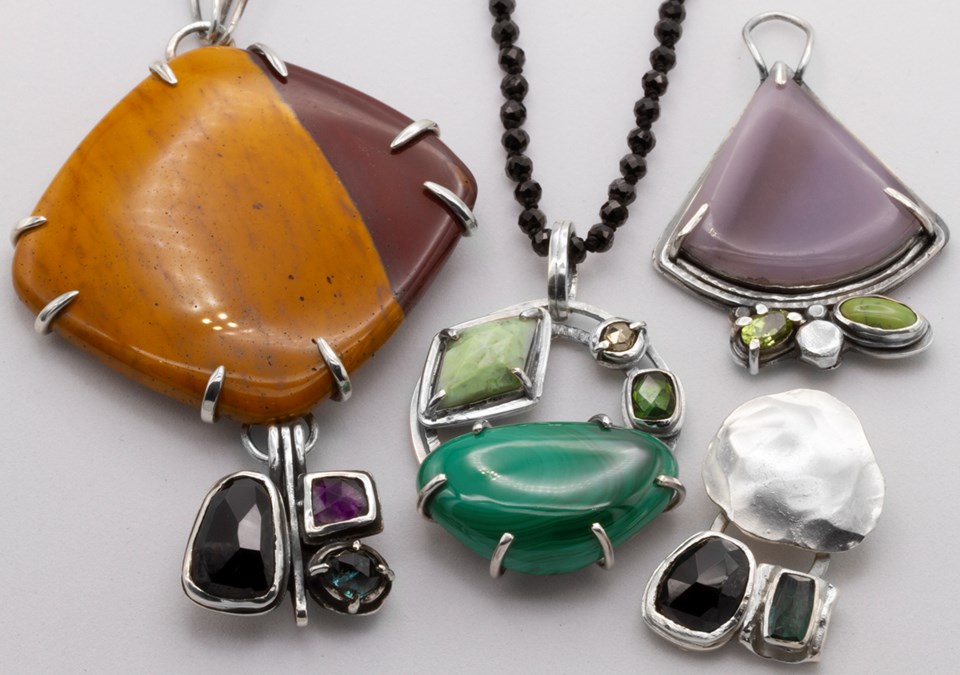 The arts event began last week and will continue this weekend. The artists showcasing on Saturday and Sunday include Cathy Boyer, Alan Marx, C.S. Boris, Meyla Ruwin, Natalie Esfahanian, Carol Sconzert, Sandra Kay, Patt Sheldon, Sandra Keely and Rosalinda Taymor. Their bios are listed below.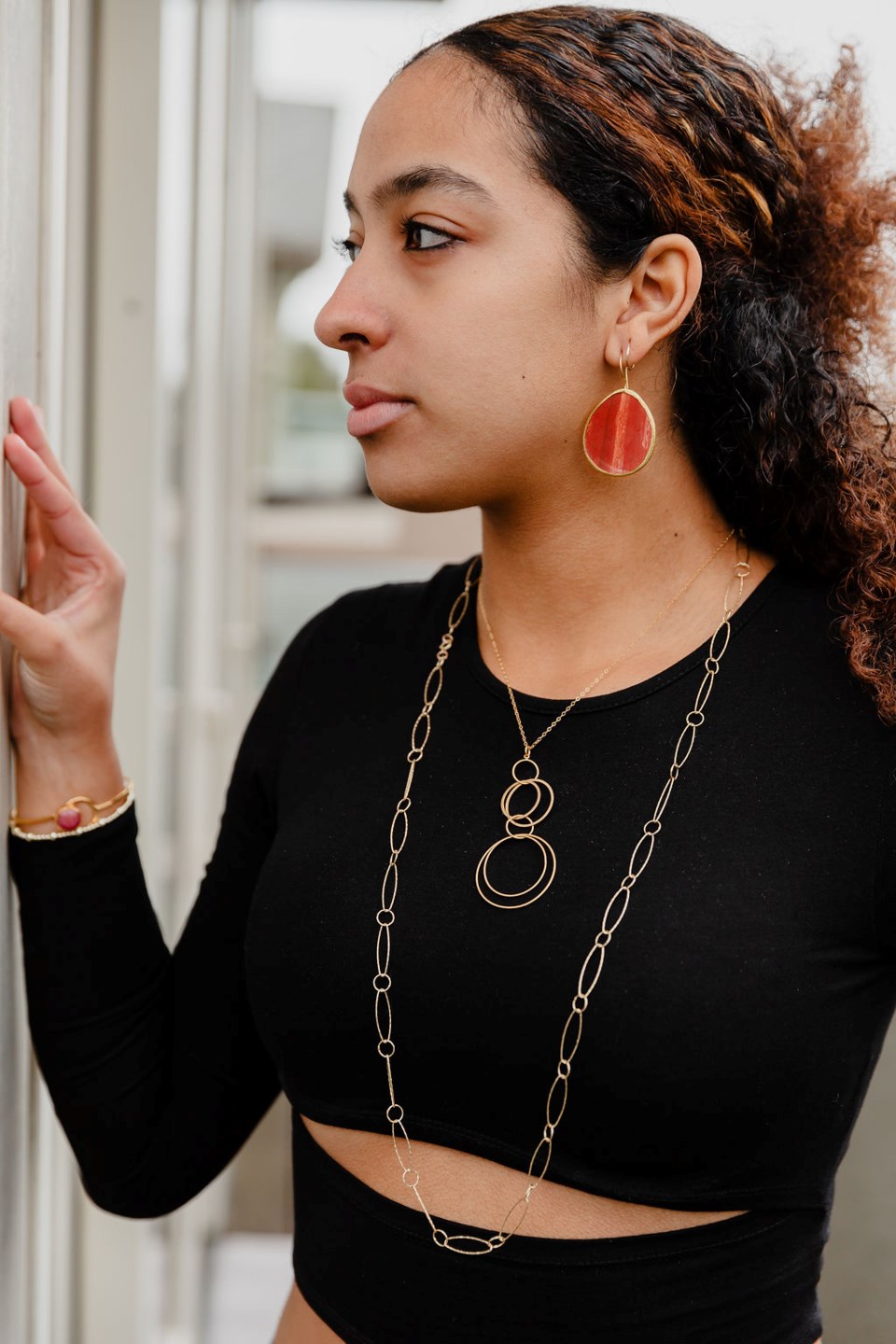 "For 36 years, SVOS has given people the opportunity to peek inside the artistic world and learn more about local artists and their work," said Stephen Toll, president of Silicon Valley Visual Arts (SVVA), organizers of the event. "We have been heartened by the continuing support we have received over these past few years and look forward to connecting with art lovers in person again this year."
Attendees can view the SVOS online exhibit and visit the store during the event, where visitors can see and buy artwork from many of the artists.
The following artists are exhibiting this weekend at 1900 Broadway Street in Downtown Redwood City (the former Wells Fargo building) from 11 a.m and 5 p.m. Bios are from the artists.
Cathy Boyer, plein air oil painting
Recording beauty of the landscape is my joy and brings me close to the essence of living things. Further style definition comes with inward probing. I'm delighted to be having this conversation within myself and with you.
Email: cathy.boyer1@gmail.com
Website: catherinemboyer.com
C.S. Boris, reclaimed wood benches
EXPLORING RECLAIMED OLD GROWTH WOOD FOR MODERN TREASURES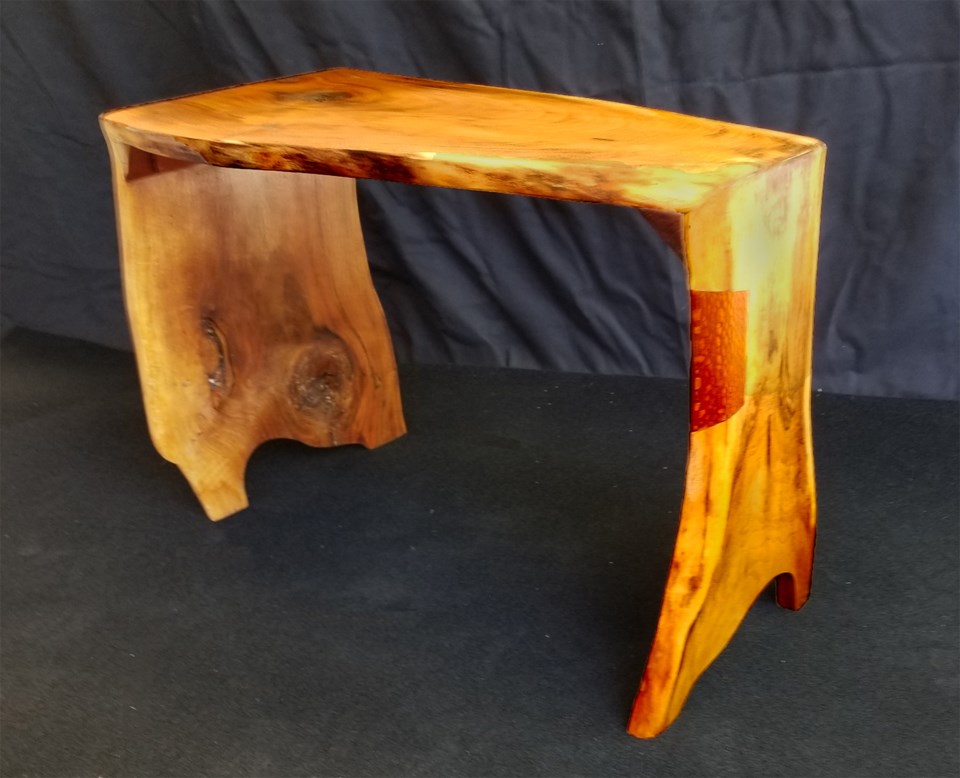 I'm inspired by long hikes roaming the forests of upstate New York and now Northern California. Currently working with reclaimed lumber and driftwood — if I can incorporate getting into the water while on the search for a new resource, all the better!
I look for the oldest and most weather-worn pieces of found wood. Stripping away the gray layers of material to reveal the grain and natural colors, I see the character of the piece and envision it into a new object. I try to maintain the integrity of the original by incorporating all pieces of the wood into the final design. When this is not possible, my artistic objective is to combine other woods and materials to present the piece as a pleasingly designed work.
Email: borischarles32@gmail.com
Website: csborisdesign.com
Natalie Esfahanian, jewelry
My jewelry is built entirely by hand, with an intense focus on craftsmanship and balance. Each piece is crafted from sterling silver or gold, and natural gemstones.
These mesmerizing, glistening and glinting gemstones are a joy to spend time with. I imagine how to honor each and everyone, crafting the perfect home to allow each stone to dazzle. It's much the same as my garden beds; arrange and layer textures, colors and patterns, crafting the perfect home for each plant to exist at its most vibrant.
Making these pieces of jewelry with a thoughtful and attentive mindset becomes a yoga practice. Pay attention to the details; how does it feel? How does it sound? Working slowly and carefully. Taking the time to revise. The time I spend with each piece is a thoughtful conversation between me, my tools, the metal, and stones.
Email: Natalie@SalayiDesigns.com
Website: www.SalayiDesigns.com
Sandra Kay, mixed media
Sandra Kay is a self-taught multi-media design artist. Her background as a sculptor and designer complements her unique sense of space, form and color. At the core of her work is a belief that there are no mistakes in art, only "happy accidents". In that moment, curiosity can usher in a new stage and design. It is in that moment, that new design can – and will – emerge. Sometimes it is dimension that builds, adding layer after layer. Her pieces are often punctuated with unique elements from nature.
Email: sandrakay1944@yahoo.com
Website: sandrakaygallery.com
Sandra Keely, acrylic paint carving
During my childhood in Dublin, Ireland, my mother used to take my siblings and me to the National Gallery of Ireland. I've been in love with art ever since.
Over the last 35 years I've tried my hand at many types of art: animation, murals, painting with oils, acrylics and gouache, sketching, decorative painting and, my most recent endeavor, paint carvings. I've loved them all. Other than a couple of months studying at the Florence Academy of Art in Italy, I'm self-taught.
I've also had the opportunity to work for great organizations that support arts and culture: the City of Glendale (Arizona) Public Arts Program, the national Musical Instrument Museum in Phoenix, and the boutique Museum of Craft and Design in San Francisco. Today, I live in Redwood City with my partner and cat.
I'm honored to be a member of the Redwood City Arts Commission.
Email: Sandrarkeely@gmail.com
Website: www.sandrakeely.com
Alan Marx, oil painting
I have always loved and admired art and artists, but only since retiring from my full time work as a physician and psychiatrist have I taken the steps to enter the art world as an artist. Since 2016 I have been studying drawing and painting at San Mateo Community College and private instruction in workshops and artists. I have worked primarily in oils. My subject matter has ranged from landscape to portraits, but I am inspired by figurative abstract painters, like Melinda Cootsona, Gale Regan, Richard Diebenkorn and the work of Wayne Thiebaud. I believe that through the media of painting, the artist and the art appreciator can share a common emotion and intellectual experience.
Email: amarx2006@yahoo.com
Meyla Ruwin, jewelry and accessories
CEO and Co-Founder of Beksan Designs Jewelry and Accessories 2011 - Present
Jewelry and accessories designer with some pieces locally designed and made with others sourced and handmade in Istanbul, Turkey. Our goal is to share our American-Turkish heritage with our unique designs. We work with mixed sustainable metal pieces, semi-precious stones and share them through in-person and virtual trunk shows, our website online store and wholesale to retail boutiques.
Email: meyla@beksandesigns.com
Carol Sconzert, mixed media
The passage of time and life experiences layer upon each other. Our memories weld some key moments in place and dismiss others to the misty edges of the subconscious. The process of building layers in my mixed media work allows me to explore the layers of my life and gives me a safe space to revisit the moments with the benefit of my more capable self.
Memories move and morph until a dim shadow becomes a shimmering beacon. Obscure bits of experiences over a lifetime can 'find each other' and reconnect into a pattern or message that is clear to me now. I enjoy the similarity to the cycles of nature — seed, growth, fruit, harvest, fallow — nothing is ever "gone" it is all there and we season through our lives.
I favor fabrics and papers with the occasional found object in my artwork. I like the way that fabric can decompose as I work with it; when torn edges revert to threads it reflects the way that memories can fray over time. Colors are absorbed in varying depths of intensity and blending. Threads from different segments of fabric reconnect across layers and weave new meaning, memories that I thought I understood have new meaning with the passage of time. My artwork reminds me that each moment of life is both brief and eternal.
Email: carol@sconzert-art.com
Website: sconzert-art.com
Patt Sheldon, textiles and jewelry
Vivid colors and textures drive my work as a textile and jewelry artist, which are inspired by my coastal and foothill environments. I have yet to settle on one art medium, continually adding to my multiple crafts.
My handwoven original ponchos have been most successful, both in person and in my online shops. I use floor looms to create my signature look using 7 to 9 different yarns for a one-of-a-kind design.
Another passion is ice-dyeing natural fabrics, preferring random soft patterns rather than deliberate designs. I dye and sell clothing and a large array of home goods.
My artistic endeavors also include unique jewelry pieces and free-style woven or ice-dyed wall hangings.
I am the group leader of Colony of Coastside Artists on the San Mateo County coast which is open to artists of all levels who want to network, socialize, learn, and participate in local shows.
I currently sell through CoCA's November Open Studio weekends, SVOS, several coastside shows, and my Etsy and GoImagine shops under the name Patt711.
Email: pattsheldon@gmail.com
Website: pattsheldon.com
Rosalinda Taymor, oil painting
In my work, I want to focus on the "perception" that I experience as I bring about a visual representation of the many layers of the moment of the life experience. I want to focus not only on the senses of smell, light, touch, taste, hearing and balance but also on the interpersonal sense, a sense of aesthetics, a sense of history and the many feelings that embrace me and my subjects.
Email: rtaymor@comcast.net
*******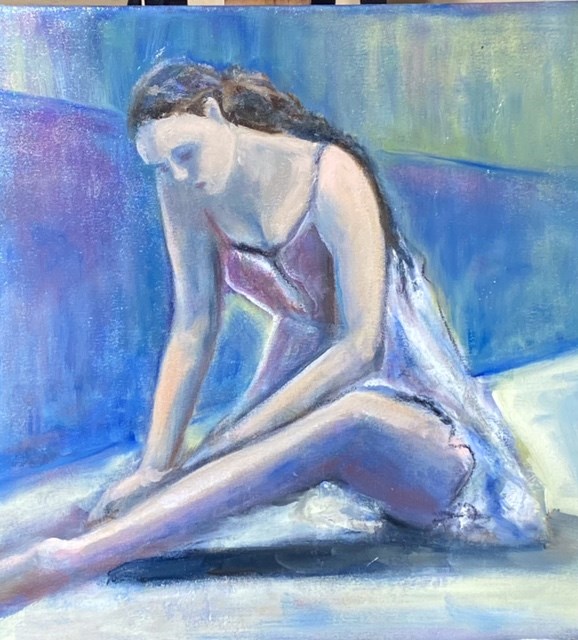 The event continues next weekend.
For a complete list of locations, artists and contact information, as well as a downloadable directory, visit https://svos.org. To see the art online, click on the "Artists' Gallery" and search by all artists, the artist's name or by medium. To find the artists exhibiting in a particular city or to get directions, click on the interactive Open Studios map.
Hard copies of the directory are available at locations throughout the Bay Area, including many libraries, shopping centers and community centers.