Redwood City will once again light up for Christmas, as the Annual Tree Lighting event will return to Downtown Redwood City on Saturday, Dec. 3.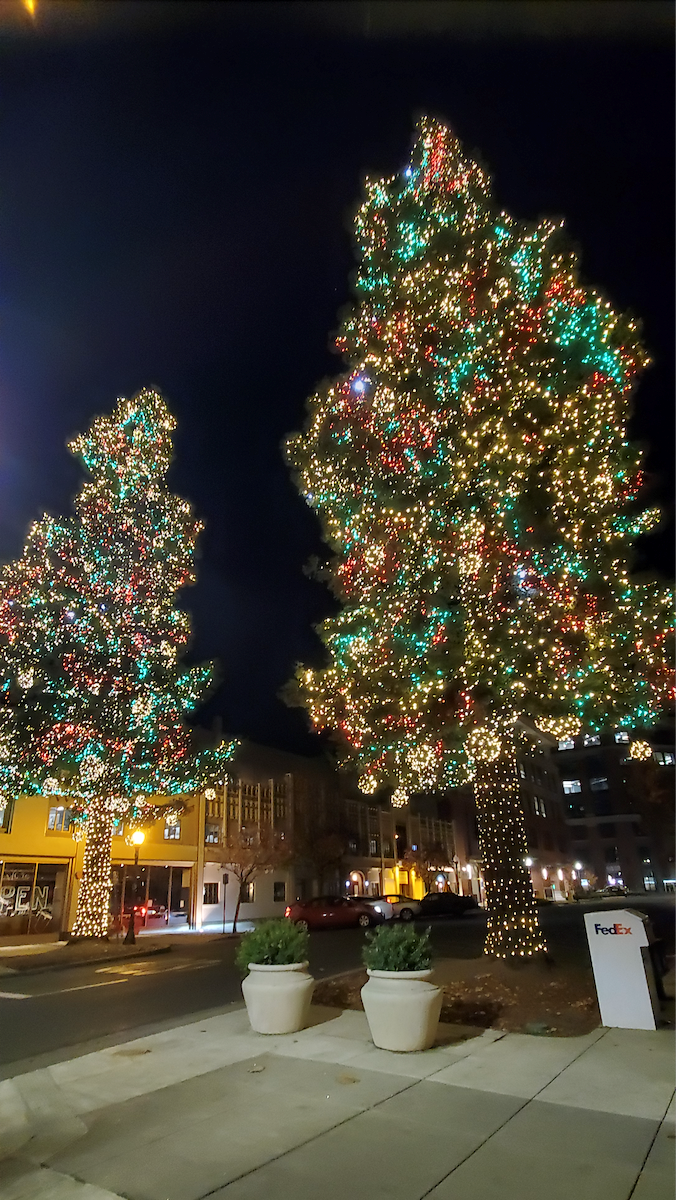 The event — which is sponsored by the City of Redwood City — will allow attendees to come together and watch with delight as two 65-foot trees located downtown are lit up with an array of shining colors to kick off the holiday season.
"The holidays in Redwood City are such a magical time for the community to come together," said Amy Buckmaster, executive director of the Redwood City Improvement Association. "Nothing can compare to the feeling of everyone getting into the holiday spirit and witnessing the twinkle in their eyes as they see these trees light up. It's something I look forward to every year."
In addition to the lighting of the tree, the event will also be providing some holiday cheer by setting up seasonal decorations, which include an oversized ornament that will be available for photo opportunities in Courthouse Square.
The event will also feature The Merrie Olde Christmas Carolers, which RCIA says is the world's oldest and biggest professional caroling organization.
The Merrie Olde Christmas Carolers will be performing many much-adorned holiday songs during the event for attendees to sing along to and enjoy. The caroling group will be doing this while donning costumes inspired by Charles Dickens to appropriately perform their version of timeless Christmas carols.
Attendees will also have the opportunity to enjoy a variety of different seasonal food and beverage items, which will be provided by numerous restaurants and cafes located downtown.
The Tree Lighting is scheduled to start at 6 p.m. on Dec. 3, and it is free for all to attend.