A 36-year-old man is dead after five Redwood City police officers opened fire on him following a "domestic violence incident" on El Camino Real and Maple Street Tuesday.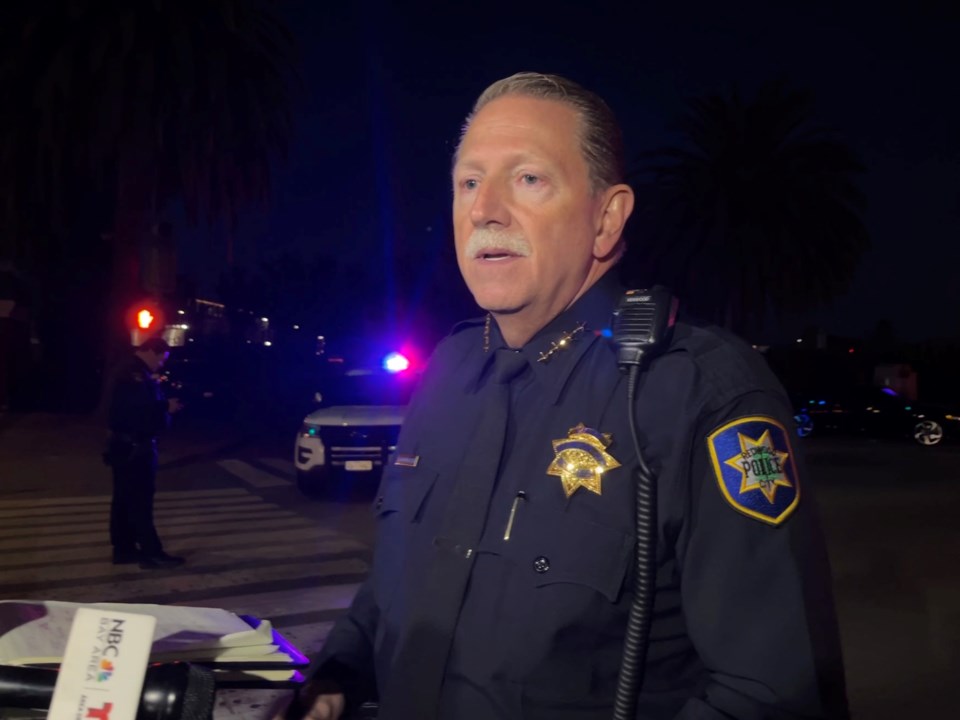 Shortly after 3 p.m. Tuesday, Redwood City police dispatch received a 911 call in which a woman could be heard in distress, her voice emotional and elevated, said Redwood City Chief Dan Mulholland during a press briefing. Although the woman was not responding to the operator, police were able to locate the woman using cell tower triangulation, Mulholland said.
Police found the 32-year-old woman, three children ages 1,4 and 10, and a man inside a car at the 1500 block of El Camino Real. Police said the man armed himself with a handgun shortly after they arrived.
Five Redwood City police officers opened fire on the man when they believed the man "presented a threat" to officers, Mulholland said, adding that the man "was known to police." Mulholland declined to give further details on the identity of the man.
"The officers that were on scene perceived that there was a threat by the man that was armed with the handgun," Mulholland said, adding that he did not have all the relevant details at the time.
Police body-worn camera video footage would later be released, he said.
In a press release, police said the man "began attempting to use the children as a shield." Before officers could begin negotiating with the man, "officers perceived the adult male was attempting to shoot the adult female and/or the children."
Police then responded with deadly force, according to the press release. Officers then removed the loaded handgun from the man, and he was transported to a hospital, where he was pronounced dead.
The woman and children fled the vehicle and were later reunited by police, according to Mulholland. The children and police were not injured. The woman had an injury, but it was not related to the shooting, according to Mulholland. It is unclear what the relationship was between the suspect and the woman and children.
In a video circulating on social media, several police officers holding weapons can be seen rushing toward the sound of gunfire. At least one officer could be heard shouting, "Put the gun down," as people run away from the scene.
The officers involved in the shooting have been placed on paid administrative leave.
The Redwood City Police are conducting an internal investigation and have also contacted the California Department of Justice per protocol. The San Mateo County District Attorney's Office has been contacted as an outside investigatory agency and will assume all responsibility of the investigation.
El Camino Real has reopened to traffic, police said Wednesday morning.
Anyone with information on this incident or other criminal activity in Redwood City is encouraged to call the Tip Line at 650-780-7110.