The section of Highway 84 in Woodside damaged by a landslide in March won't fully reopen until at least December, Caltrans officials said.
Highway 84 between Foxhill and Portola roads reopened to one-way traffic slightly ahead of schedule in late July. At the time, Caltrans estimated that both lanes would reopen by October, but now that estimate's been pushed out another two months.
In the Sept. 1 edition of Caltrans' weekly newsletter update on the state route's repair, officials said the full reopening is now scheduled for December 2023, or as late as April 2024 if there are "weather delays."
When asked about the reason for the delay, Caltrans Bay Area Public Information Officer Alejandro Lopez said the October reopening date was "an early estimate."
"The slide is actually two separate slides, an upper and a lower, that require additional time and resources to complete," Lopez said.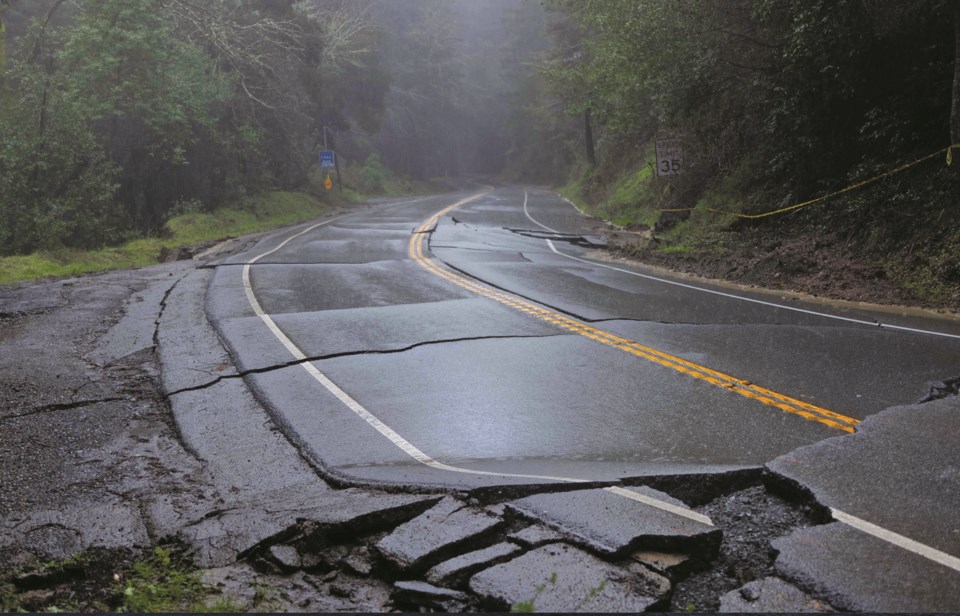 That stretch of two-lane highway, also called La Honda Road, first closed after a landslide in March caused major damage on about 250 feet of roadway. Woodside residents frustrated by the lengthy closure, criticizing Caltrans for a lack of information about repair work, prompting the agency to start offering weekly updates on the repair work in June.
Now, updates will be issued less frequently. "The State Route 84 newsletter will now be distributed on a bi-weekly schedule as crews continue with long-term work on the permanent repairs," the Sept. 1 newsletter said.
The state route serves as a key corridor connecting the Midpeninsula with Highways 35 and 1 and the coast, with the long closure impacting recreational traffic and commuters.
"Our crews have been working tirelessly each day, repairing the slope and constructing a retaining structure on State Route 84 near Woodside," Caltrans wrote on the project webpage.