The San Mateo County Board of Supervisors voted unanimously on Tuesday to raise waste collection rates in unincorporated areas of the county for some customers by as much as 4%.
Collection rates in most areas served by the South Bayside Waste Management Authority, also known as RethinkWaste, will go up by 4%, while residents in North Fair Oaks will see a 2 percent increase for certain garbage and recycling carts.
Lillian Clark, program manager for the county's Office of Sustainability, said the difference in the two rates was because North Fair Oaks is a more condensed residential area, while the other areas served by the authority are in the hills, which makes for longer truck collection times and higher labor costs for those routes.
The rate increase in North Fair Oaks will apply to most residential customers who have 64-gallon carts or two 32-gallon carts, as well as commercial, mixed-use and residential customers with more than five units who have 32-gallon carts.
In other unincorporated parts of the county where collection services are governed by the board, the rate will increase for most residential customers with 20-, 32-, and 64-gallon carts. Residential customers with more than five units, commercial and mixed-used customers will have the rate apply to 32- and 64-gallon carts.
The board also welcomed new county poet laureate Jorge Argueta and discussed ideas for a potential guaranteed income program during its meeting Tuesday, and heard from several public commenters who advocated for a contract for temporary health care workers in the county that was on par with permanent employees, arguing that they have been working full-time and overtime for an extended period.
Prior to the board's vote on the garbage rate increase, Argueta read his bilingual poem "Earth, Little Earth," after greeting the supervisors in Nawat, his native language in El Salvador.
"Some call me planet, others nature, others creation. I like it best when they call me Mother Earth-- Little Earth," he said from the podium at the board chambers.
Argueta is the county's fourth poet laurate and first to identify as Indigenous and as Latino, according to Supervisor Noelia Corzo's introduction. He is originally from El Salvador, is a resident of Daly City and the author of bilingual children's books.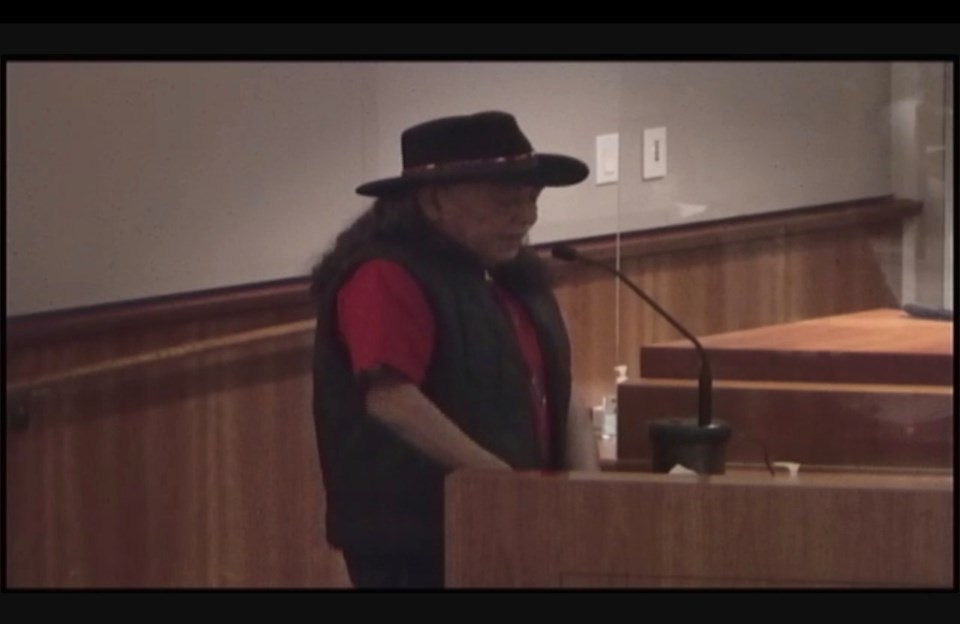 Board members heard a presentation on potential ideas for guaranteed income programs in the county and voted to establish a subcommittee consisting of Corzo and Supervisor David Canepa to study the issue.
All supervisors indicated support for the concept, but several questioned how the program could be effective beyond one year or 18 months, as many pilot programs have been limited to, including one in South San Francisco that provided applicants with $500 per month for one year.
"I do see it as an arrow in the quiver for the county to explore," said Supervisor Ray Mueller.
The board convened in closed session to discuss contract negotiations concerning health care workers deemed flex workers, or extra help, who have supplemented permanent employees during the COVID-19 pandemic.
That agenda item brought out multiple public commenters, many of whom work in flex positions, to advocate for bonuses and paid leave on par with their colleagues who are classified as permanent.
"When you're using us as permanent workers, why don't you want to treat us as permanent workers?" asked a public speaker identified as Seth Elliot, an extra help physical therapist at San Mateo Medical Center.
Board president Dave Pine said after the public comment period that the issue would be addressed during the contract negotiations with American Federation of State, County, and Municipal Employees (AFSCME) and Service Employees International Union (SEIU) union representatives.