Thirty-seven-year-old Lester Legarda, known to his friends as "Loaf," was an avid skateboarder from South San Francisco. Legarda was laid back, but those who knew him say he embraced every day as a new adventure. He could often be found at San Mateo skate shop Atlas, which is where he met one of the owners and founders, Ryen Motzek.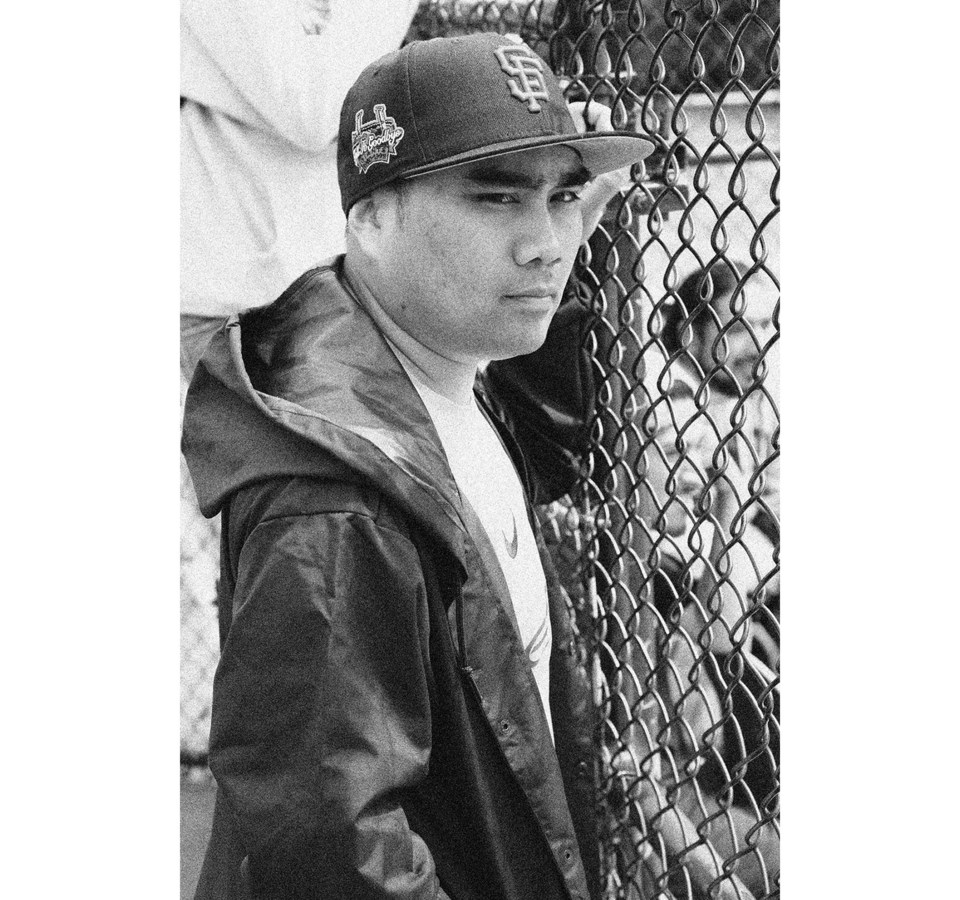 "I've never seen a bad day for Lester," said Motzek. "He was always kind, always optimistic and just really appreciated life."
After suffering from a knee injury, Legarda joined Peninsula cycling club Pen Velo to help rehabilitate and socialize with new people. Cyclists in Pen Velo said he made fast friends in their community. Though Legarda was relatively new to the sport, he devoted extra time to improving racing skills and building strong connections on the team.
"He was a committed rider and he'll be sorely missed," said Pen Velo's Erik Salander.
Legarda died Monday night after his bicycle was struck by a car while biking Canada Road. Last week, a group of Peninsula cyclists took a pause during their weekly "noon ride" to share a moment of silence at a memorial for Legarda, which lies at the site of his death, near Filoli Estate.
"There's just something extra horrible about the situation, the fact that he was doing something peaceful," said Motzek. "He didn't do anything wrong."
Even though Cañada Road is often considered a safe place to ride, some cyclists say there is a "danger zone" on the stretch near Filoli, between Edgewood Road and Highway 92. It's a hot spot for distracted driving and drag racing, according to cyclist Lloyd Chambers. He pointed out a memorial site for a different cyclist who lost his life after being by a car in 1999, visible from the site of Legarda's death, to other cyclists as they mourned.
Cyclist accidents and deaths are common in San Mateo County— it's among the top 25% of California counties with the highest rates of bicycle collisions. A bicyclist died in a hit-and-run crash near Veterans Boulevard and Maple Street on March 31.
Through-traffic on Cañada Road has been exacerbated in recent years, partly by navigation apps like Waze, which suggests alternate routes for drivers to bypass traffic jams. Drivers often use Cañada Road as an alternate commute route.
Chambers described seeing crushed glass, and tacks, in the bike lane of Cañada Road that appears to be intentionally dumped every quarter-mile. More can be done by the sheriff's department to make the area safe for cyclists, he said, like increasing the number of officers who patrol the area for speeding and distracted drivers
"I've made a bunch of calls to the sheriff's department over the years," said Chambers. "I was told they patrol this road, but between Edgewood and 92 I've never seen a patrol car."
San Mateo County Sheriff Christina Corpus told the Redwood City Pulse, "We are committed to improving safety and visibility throughout the county, especially in intersections with high pedestrian and bicycle traffic. We have assigned extra deputies and increased patrol in these areas to promote and encourage road safety."
Pen Velo held an additional memorial for Lester Legarda last weekend and has set up a GoFundMe for his family. Those who would like to donate can do so here.
Close to 300 cyclists took part in a memorial bike ride in Woodside on Saturday morning, April 15. The ride began at Woodside Town Hall and ended near Filoli.